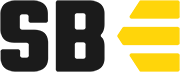 This article is brought to you by StatBanana, the best Overwatch strategy tool.
---
The most recent update to the Overwatch Public Test Region (PTR) introduced a new feature named the Workshop, an adapted version of the scripting system that was used during the game's creation.
In the most recent developer update, Overwatch's game director Jeff Kaplan described the feature as a "power-user feature," one that's best fit for users who understand game design or have a background in programming. The Overwatch developers designed the feature to be accessible to all users, however, regardless of background or experience, so the Workshop can be used by anyone. 
The Workshop is only available on the Overwatch PTR, which players will need to download from the Battle.net launcher. Once they've installed the test server, players can then head to the Game Browser from the play menu and click on the "Create" button to create their own custom game.
Lobby hosts can then set the parameters for their custom game. Under the settings menu, users can choose the Workshop feature where they'll be able to create their own scripts, which require users to choose conditions and their resulting actions for each event.
Related: The best early creations in the Overwatch Workshop
Once players have determined the parameters for each of the rules, they can then start the game and try out their new game mode. The lobby host can edit the Workshop's rules from in a game, but changes won't take place until the following match.
Users can export their Workshop rules as a code, which can then be shared with other players. To import a code from someone else's creation, players can click on the "Presets" option from the settings menu from the custom game lobby.