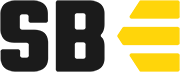 This article is brought to you by StatBanana, the best Overwatch strategy tool.
---
Hey now, you're an All-Star, and now you'll have the skins to prove it. The exclusive skins for the Overwatch League All-Star Games are now available for purchase. Mercy and Lúcio are the lucky recipients of the 2019 All-Star skins.
Overwatch players can now purchase the Atlantic Mercy and Pacific Lúcio skins for 200 Overwatch League tokens per skin. Atlantic Mercy outfits the healer in a purple and blue cut-out dress with a spiked crown and sharp wings. Lúcio still gets to wear a lot of green in his Pacific skin, but his outfit is lined in gold with a fiery green headdress.
These two skins appear to have the same themes as 2018's All-Star skins. Atlantic Tracer had a nautical, sharp outfit in shades of blue, complete with a crown. This year, Atlantic Mercy also looks like something straight out of the ocean. Pacific Genji was red with flame details and a volcanic aura; Pacific Lúcio echoes that flame in a more subtle way.

Each skin costs 200 Overwatch League tokens, which are a different in-game currency than the free "gold" that is normally used to unlock character skins. Overwatch League tokens can be purchased and 100 tokens cost $4.99 USD. They can also be earned by watching Overwatch League games.
The All-Star Games will air on May 15 and 16. Overwatch League players will compete in a showdown between the Atlantic and Pacific divisions as well as numerous arcade events. For those who are looking to earn more Overwatch League tokens to purchase these exclusive skins, the All-Star Games will offer double tokens for watching the events on supported platforms.