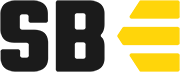 This article is brought to you by StatBanana, the best Overwatch strategy tool.
---
A new Overwatch McCree figma action figure has been revealed and put on pre-sale by toy company GoodSmile.

This McCree figure is posable, flexible, and comes with the character's pistol Peacekeeper and a holster, his flashbang, and a cigar. This McCree is made to create different scenes with the character's poses and accessories along with other characters from the Overwatch line. McCree is just over six inches tall and comes with a stand.

Related: Overwatch League sets new viewership record for 2019 season with stage 2 playoffs

His pre-sale price is $89.99 with $9 shipping to anywhere in the U.S., but international shipping is also available with additional fees and taxes. McCree's figma release date is set for February 2020.

Some of the poses showcased on the sales page have McCree ready to use his abilities, including Combat Roll and Deadeye.

This is the ninth Overwatch figma action figure that GoodSmile will release in partnership with Blizzard. Tracer, Genji, Widowmaker, Reaper, D.Va, Zenyatta, Pharah, and Mercy are also part of this line, although all of their pre-purchase periods have already passed. Both companies have yet to put these figures on sale for immediate purchase. In GoodSmile's Nendoroid line, 12 Overwatch characters are already part of the roster, including McCree.
McCree is also available as a Funko POP toy along with other Overwatch characters, but these are made by Funko instead of GoodSmile. It comes in both the standard-sized Funko toy and as a keychain.

Fans can order their McCree figma now from the GoodSmile online store.