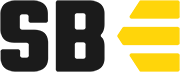 This article is brought to you by StatBanana, the best Overwatch strategy tool.
---
The entire roster of Team Stop Feeding, as well as five other players, have been suspended after a boosting crackdown in Contenders Trials China. One of the punishments handed down was a permanent ban from all Blizzard-endorsed tournaments, the first of its kind globally.

In an announcement on the Chinese Overwatch Weibo, the 12 players involved have received punishments spanning from a season-long ban to a permanent ban from competitive play. Team Stop Feeding's support "tudouxi" was given a permanent ban, while Team For Victory, Alter Ego, and CQUPT players also faced sanctions.

Team Stop Feeding have subsequently been disqualified from Contenders China season one 2019 after they finished Trials in first place without dropping a map. Second-place squad Team For Victory will retain their spot even though DPS player "Qingli" was given a year-long ban.

Alter Ego, who finished third in Trials, have been promoted back into Contenders in Team Stop Feeding's place. Alter Ego finished with a 4-3 record in Trials after been demoted without winning a game in Contenders season three. The team will be without "sago," "taRocook1e," and "zende henxihuan aqingna" for their 2019 campaign while they serve their bans.

Alter Ego is also home to ex-Shanghai Dragons support Xu "Freefeel" Peixuan, who was released by the Overwatch League team in September 2018 and played for ReStart in Contenders China season three.

Contenders China season one 2019 starts on March 15.