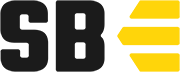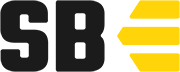 This article is brought to you by StatBanana, the best Overwatch strategy tool.
---
Good news, gamers: it's Overwatch's third anniversary. What better way to celebrate than unlocking a ton of new skins? Overwatch's Anniversary event just went live and runs from May 21 to June 10. Players can unlock these eleven new skins from this year's event.
Epic skins
Epic skins cost 750 gold and can also be unlocked in Anniversary loot boxes.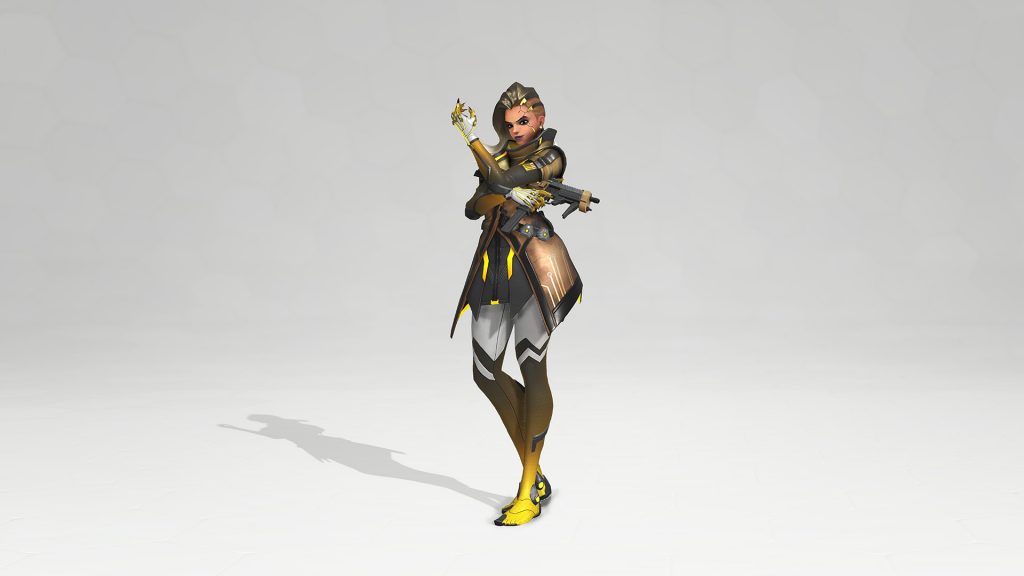 Oro Sombra
The infamous hacker is now good as gold. This Epic skin is a recolor of her usual outfit in a much more metal color scheme. Sombra's hair is even dyed in shades of copper and gold. Her boots are electric yellow, which may reduce her stealth, but they at least look crisp.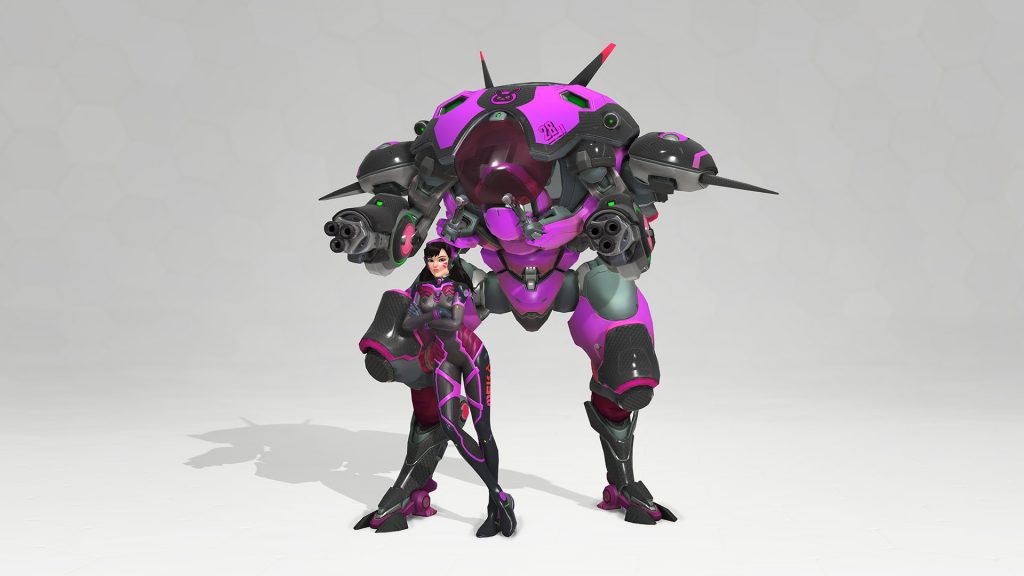 Midnight D.Va
D.Va gets a Legendary skin this event, but she also gets a bonus Epic skin to celebrate. Midnight D.Va gives the gamer and her mech a matching black and magenta color scheme. The skin is close to her Black Cat skin, but with fewer frills. This skin is sleek and lively at the same time.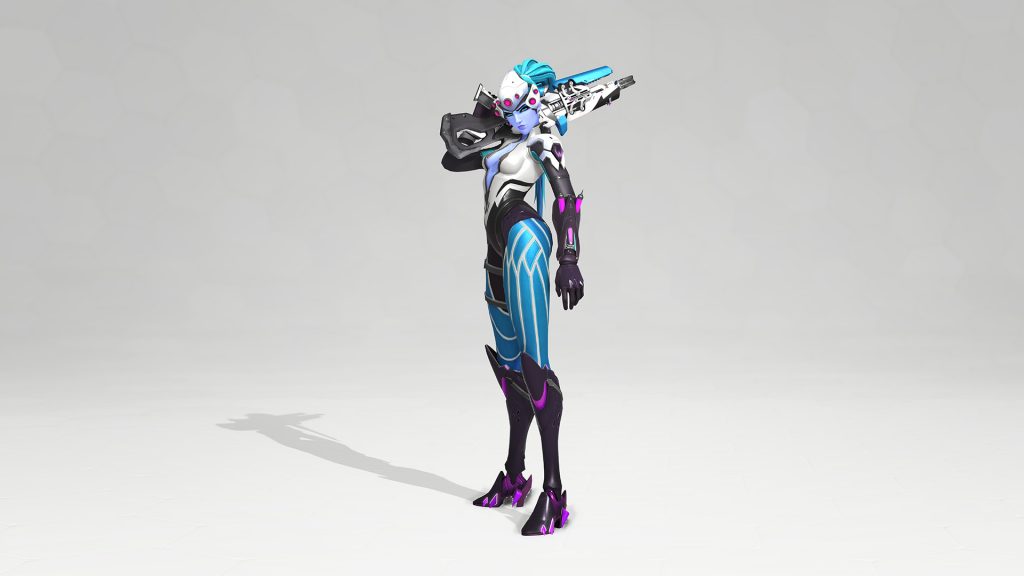 Electric Widowmaker
Subtlety is overrated. Widowmaker undergoes a bright makeover for her Electric skin, trading in her usual black and grey color schemes for a white, teal, and magenta outfit. Even her classic ponytail has been dyed an electric teal color.
Image via Blizzard Entertainment.

Image via Blizzard Entertainment.
Carbon Fiber Pharah and Carbon Fiber Doomfist
Pharah and Doomfist are the latest additions to Overwatch's "carbon fiber" skin family. The term (and matte black color scheme) is used for multiple character skins in the game, including Genji, D.Va, and Zenyatta. The skins are meant to be a sleek, classic alternative to many busier skins in the game.
Legendary Skins
These skins can be purchased for a hefty 3,000 gold or unlocked in Anniversary loot boxes. Each player who logs in during the event is guaranteed to get one Legendary skin in their free Overwatch Anniversary Legendary lootbox.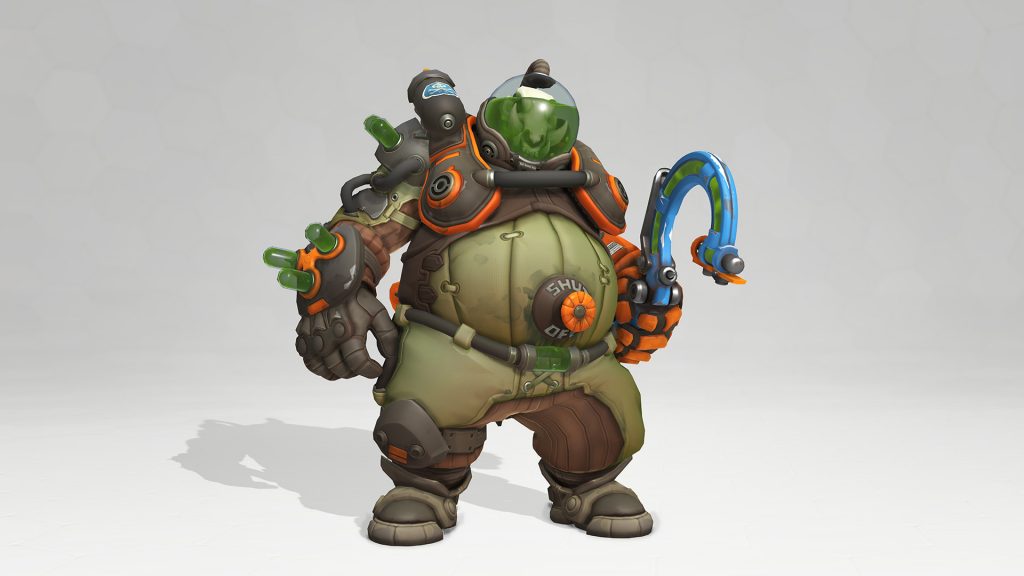 Toxic Roadhog
If someone in competitive mode has ever called you toxic, this might be the skin for you. Roadhog gets a deep-sea diver outfit with a few dark twists. The globe mask that normally keeps water out is storing toxic fluid and Roadhog's head has been replaced with a skull. His hook is full of muck and his breathing apparatus seems to have a bird's skull in it. Sometimes you do a lot to keep up an aesthetic.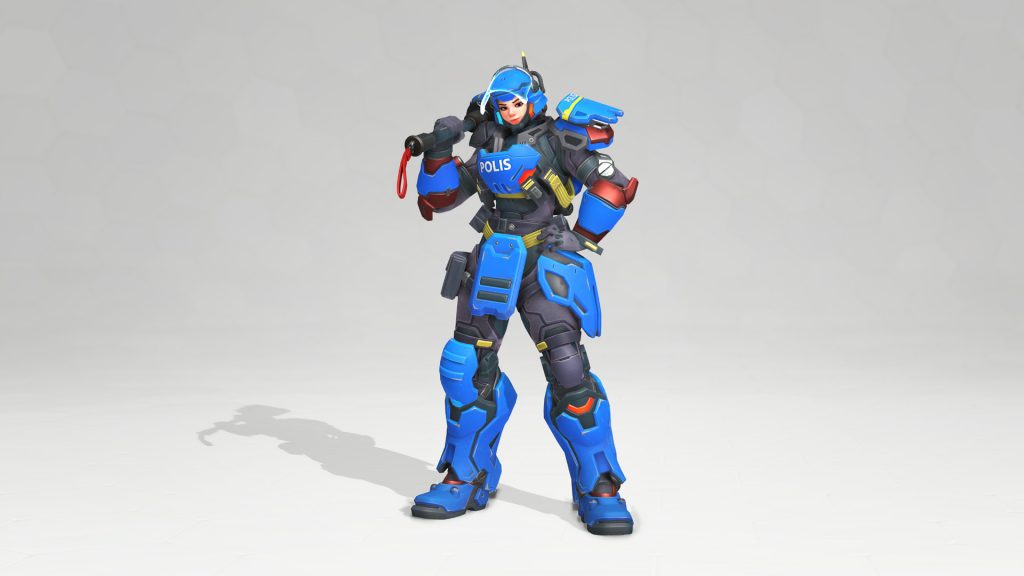 Riot Police Brigitte
Brigitte's either finally had it with Overwatch's shenanigans or she's embraced her role as the "fun police." The master of mace gets an officer's riot gear outfit, complete with "polis" prominently displayed on her chest plate. Her mace even has the look of a police nightstick and is just as terrifying, especially if you're playing Tracer.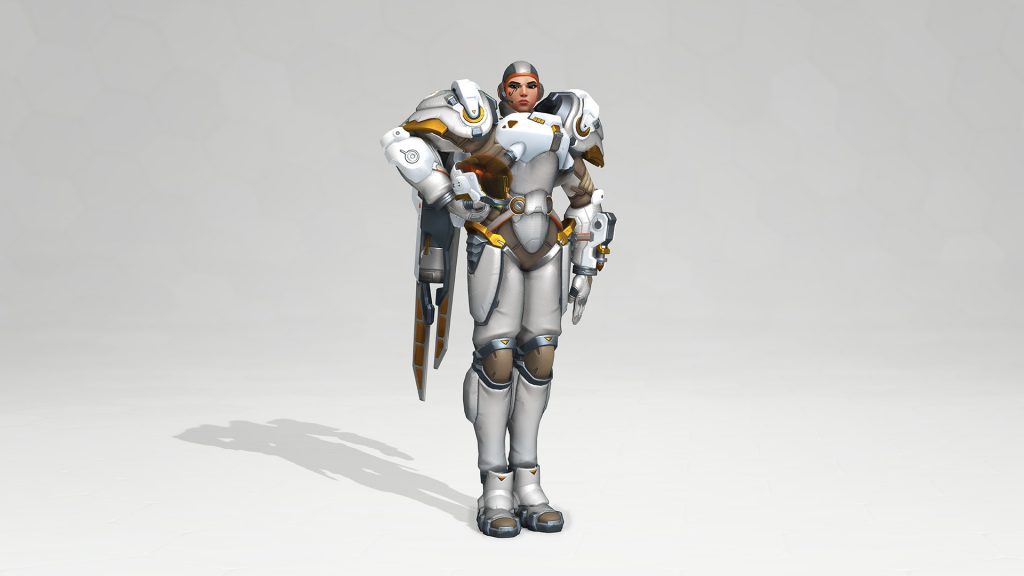 Orbital Pharah
Pharah's newest skin is out of this world. Bad puns aside, Pharah seems to be taking her flying to a whole new level. Her flight suit has been colored a classic white and her helmet converted to that of a space suit. She almost matches the color scheme of Horizon Lunar Colony, former home of Winston and Hammond. Could she be taking a trip to the moon this event?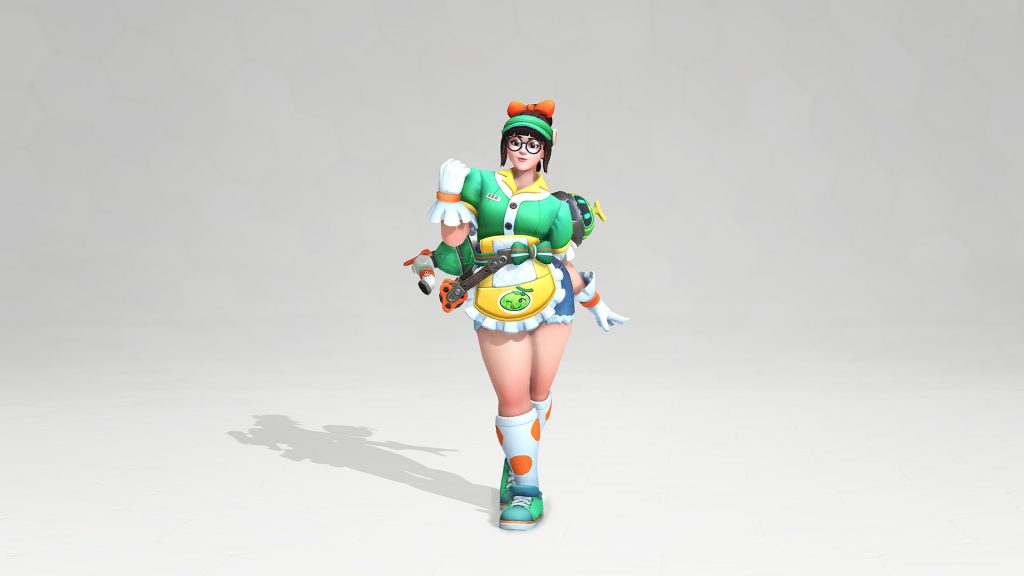 Honeydew Mei
Despite the obvious oversight of Overwatch not calling this skin a "Mei-d Outfit," our favorite climate scientist gets a fabulous look this Anniversary. Her normal cold-weather gear has been traded for short-shorts and a uniform that looks like it belongs in a tea shop. Even Mei's cryogenic weapon tank seems to be filled with green tea. Honeydew is an outfit full of bows and bodacious looks.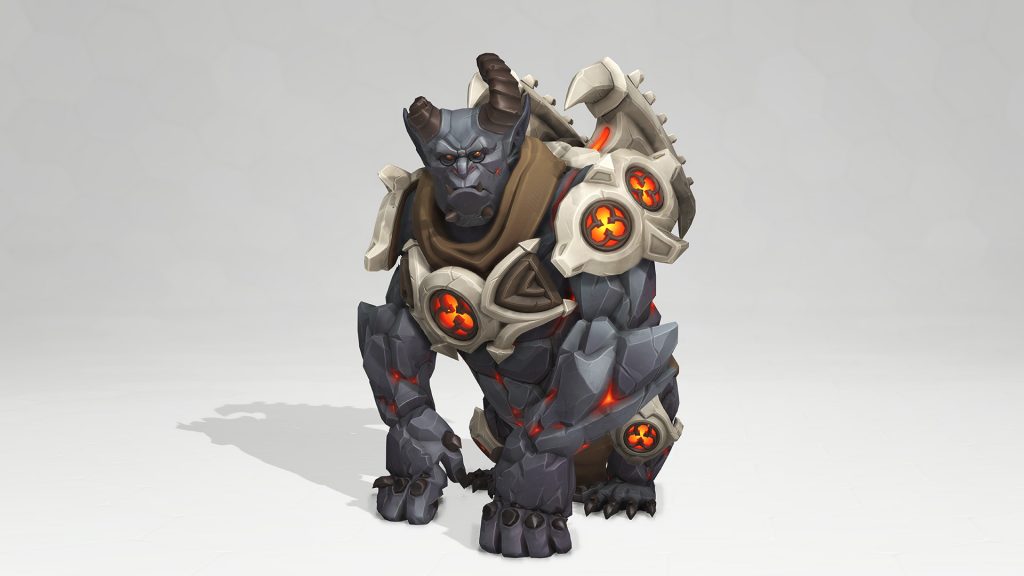 Gargoyle Winston
Gargoyle Winston, the skin that launched a thousand rock jokes on social media, was unveiled yesterday before the Anniversary event began. Winston takes a dark turn as a stone-faced gargoyle with magma details and armor. One of his two horns has been broken in battle. Gargoyle is a refreshingly cool skin for a character that normally only gets cute, humorous skins.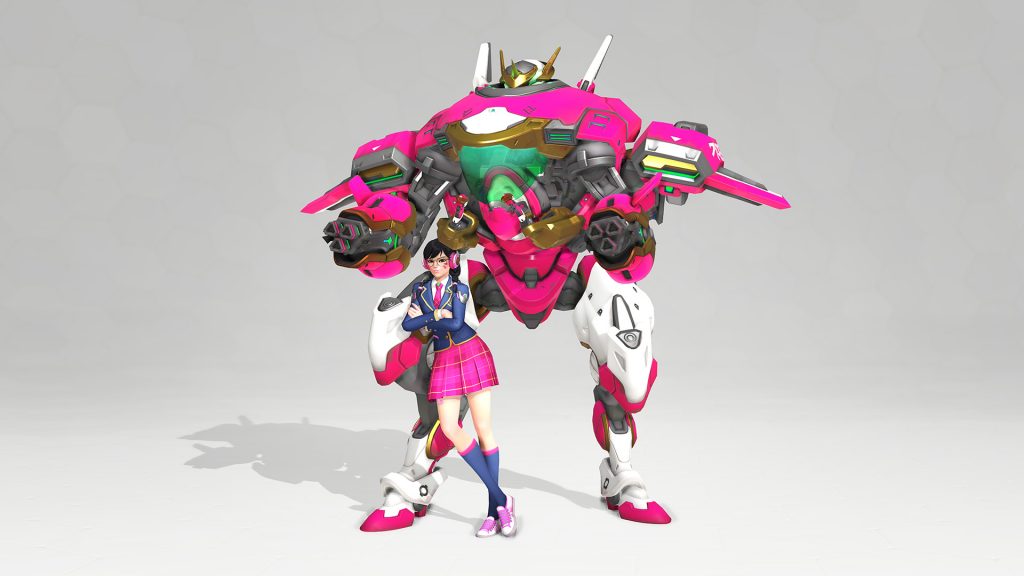 Academy D.Va
D.Va's scholarly look was the first skin revealed for the Anniversary event. The live event skin description sheds more light on the inspiration for the look. In high school, Hana Song (aka D.Va) held the number one rank on a video game, Mecha Guardian V. Her mech is styled after the machines in that game, which can be seen on a screen in her room on the map Busan.
The Overwatch Anniversary event will be live until June 10. Need more skins to unlock? Every seasonal skin is available to be unlocked during the Anniversary event. Grind those loot boxes and upgrade your hero wardrobe.