Rejoice fighting game fans, Super Smash Bros. Ultimate has finally arrived.
The game boasts the biggest roster in Super Smash Bros. history with over 70 fighters available on day one and a further six characters coming to the game as DLC in the future.
When you load up the game for the first time, however, you might find that not all of those fighters are in the character select screen.
The starting roster you get when you load up the game for the first time is an abysmal eight characters. This was the same amount of characters that players had on the original Super Smash Bros. for Nintendo 64.
You'll be able to choose from either Mario, Donkey Kong, Link (BOTW), Samus, Yoshi, Kirby, Fox, and Pikachu, so if you main any of those eight fighters you'll be good to go from the start.
There are more characters to unlock though with over 70 waiting to be found in the game's various modes. Once you unlock them all, your character select screen will look something like this.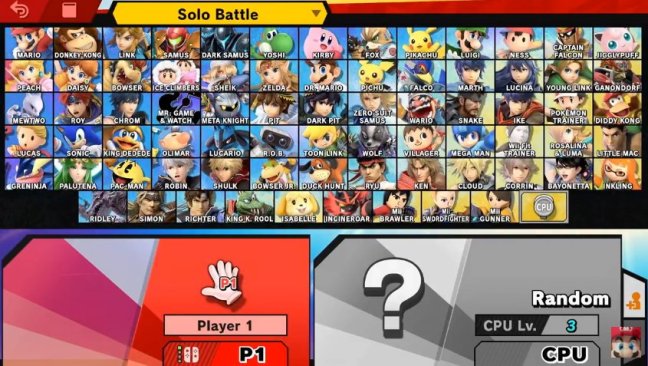 You'll need to fight against characters to unlock them, and by beating them in a one-one-one fight they will be added to your roster. Be sure to check out our handy guide if you want to learn how to unlock them all as fast as possible.