A new set of challenges has been revealed for Fortnite: Battle Royale's season eight. This set is part of the week eight challenges, and one of the free challenges will ask players to once again search things on a treasure map.

This time, though, the hint isn't in the treasure map loading screen. Players will have to first find the map and then search the area it reveals. The challenge says the map is on a signpost in Paradise Palms, and that's where players should go first.

To progress through this challenge, players can be in any game mode that's not Playground. It might be easier and safer to try it in a big-team mode like Food Fight or Team Rumble to ensure you won't be eliminated by an opponent grieving others in the area.
Check out on the map below where to find the map signpost and the "X" it shows for the second stage of the challenge. We've put a screengrab of the accurate location of both of them after the map.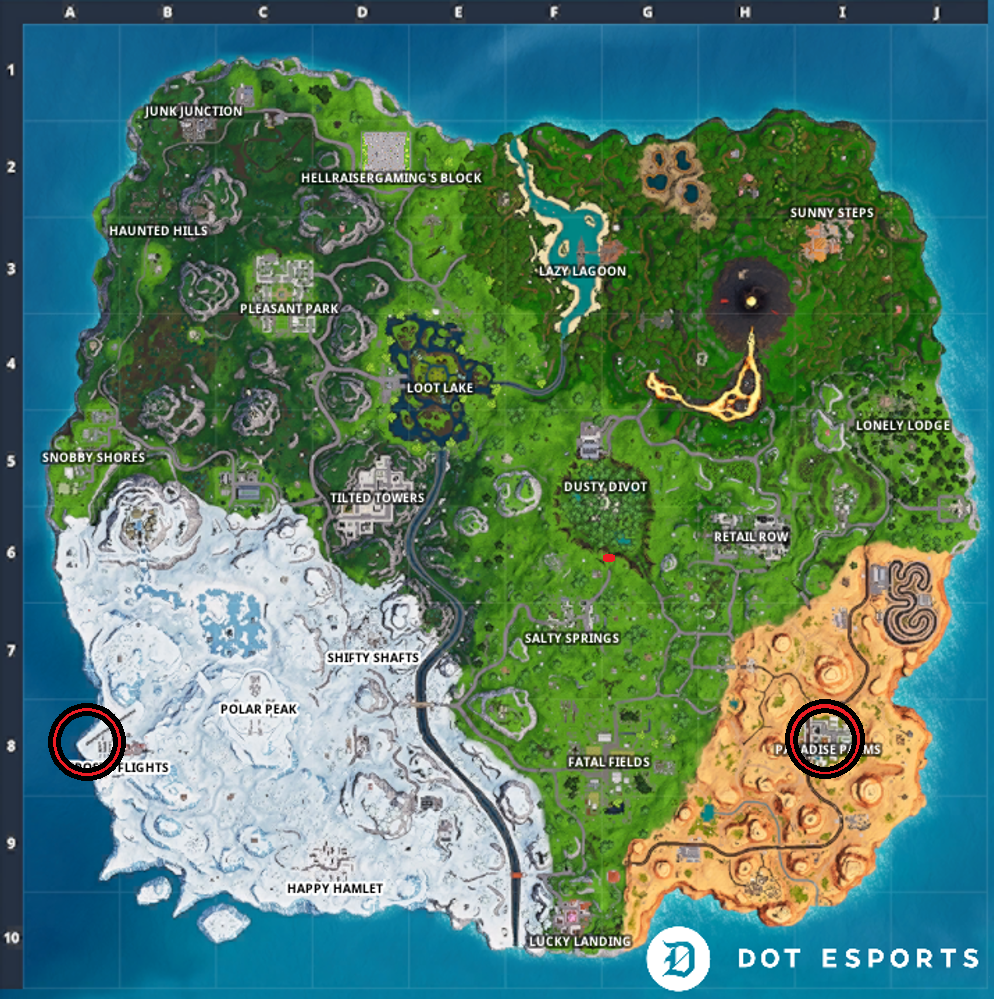 You have to complete each stage in separate matches, and it's impossible to do both in a single game since it's a progressive challenge.
Map signpost location
The map signpost is located in an alley between two buildings in the center of Paradise Palms. If you look on the mini-map for that area, it's above the "I" in "Paradise."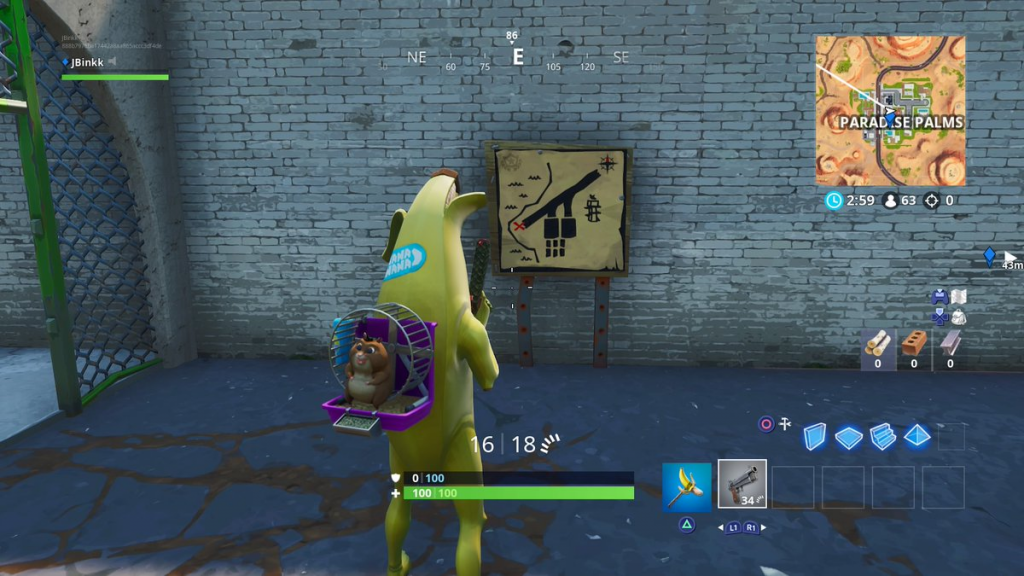 Search the X
The location where you have to search is at the southwest end of the runway in Frost Flights.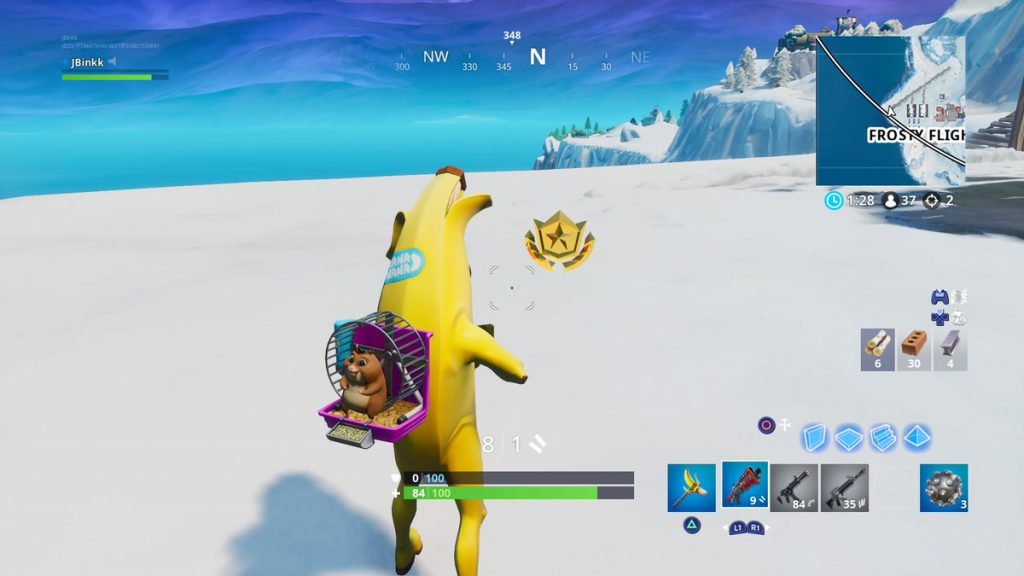 Interact with the item and you'll get five Battle Stars.