Fortnite: Battle Royale players who own the season nine premium Battle Pass now have to worry about a new kind of task.

Players can now collect Fortbytes, which are the only way to unlock the season nine Utopia skin. There will be 100 available throughout the season and 18 on the first day, but players will need 90 of them to unlock Utopia.

Related: How to find and unlock all Fortbytes in Fortnite's season 9

There are several kinds of Fortbytes, but the most annoying ones are surely the environmental ones. Players have to look for them in specific areas around the Fortnite island and interact with them, otherwise they won't show up like the ones you get for experience and challenges.

One of the first environmental Fortbytes is number 36, which the game says is "accessible by Sentinel on a frozen island." That means players must be wearing the Battle Pass tier one skin Sentinel to be able to get this item. Also, it's mandatory to be playing any Fortnite: Battle Royale mode that's not Playground, otherwise this item also won't be available.

There are only two frozen islands in Fortnite season nine, and they're both in the south. Players will find Fortbyte #36 on the leftmost island, near its south edge. Stay in front of it for a few seconds with Sentinel and you should be allowed to interact with the item and grab it for your inventory.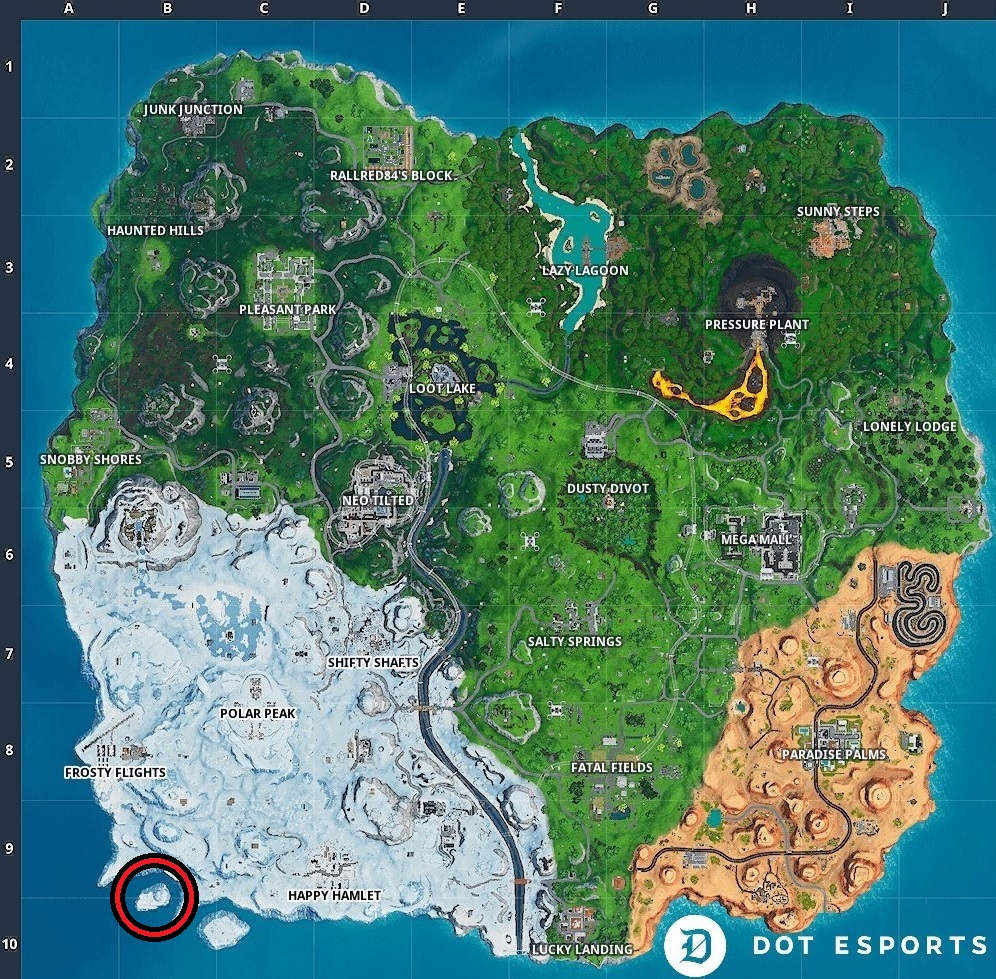 Once you go back to the Lobby, check your Fortbyte page and you'll see that byte 36 is now open, revealing part of the image behind the panel.