With the end of All-Stars a few weeks ago, the 2018 League of Legends professional season came to a close. The Demacia KeSPA Cups underway in Asia are sneak peeks of what's to come in 2019. Today, we look back at last season, when we saw several breakthroughs in League esports, from Griffin crashing the party in the LCK to Fnatic's run to the finals at Worlds. We were captivated all over again as it seemed like, for the first time in years, any top team could legitimately win the World Championship.
Behind those teams were some amazing performances from star players. The game changed a ton in season eight, forcing all players to adapt in new ways. In contrast to our lists from 2016 and 2017, there's a ton of change at the top of the rankings.
We sorted the players who handled those changes the best into three teams by position. And of course, we had to throw in a non-Korean list at the bottom. Here are the best League of Legends players of 2018.
First team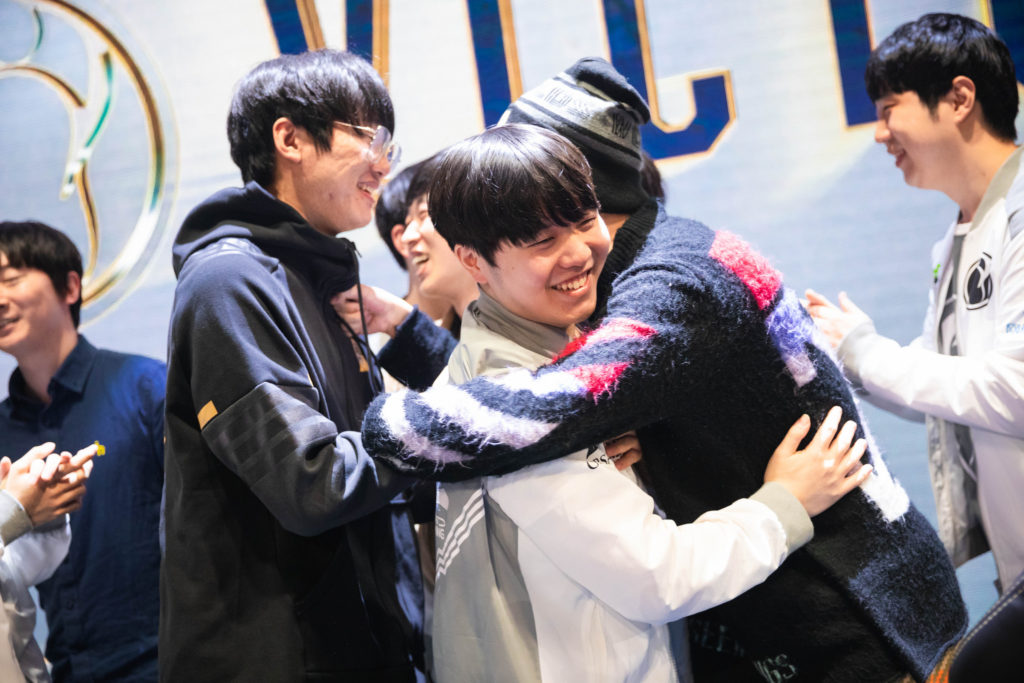 Top lane: Kang "TheShy" Seung-lok
Jungle: Go "Score" Dong-bin
Mid lane: Song "Rookie" Eui-jin
Bot lane: Jian "Uzi" Zi-hao
Support: Cho "Mata" Se-heong
Choices for the first team were, for the most part, no-brainers. Rookie and Uzi were the biggest winners of 2018. Uzi finally won a title in the LPL Spring Split, and once that happened, he couldn't seem to stop winning, until Worlds at least. That's where Rookie picked up the mantle of best player in the world and won a championship for his adopted homeland of China.
Score and Mata deserve credit for giving long-suffering KT fans an LCK title in the Summer Split. The toughest position to parse was top lane. TheShy wasn't even Invictus Gaming's full-time starter, since he split time with former world champ and LCK MVP Lee "Duke" Ho-jong. But he was their man in the biggest of moments, and his incredible run at Worlds included victories over players like Song "Smeb" Kyung-ho, Martin "Wunder" Hansen, and Fnatic's two-headed top lane monster. Beating those players into a pulp catapulted TheShy to the first team alongside Rookie.
Second team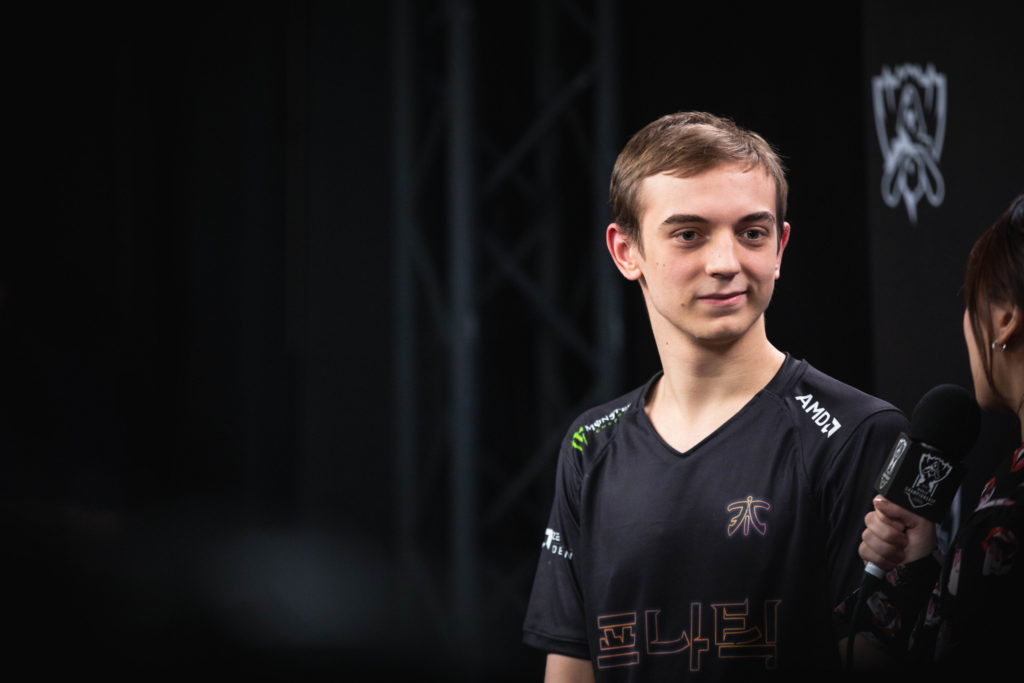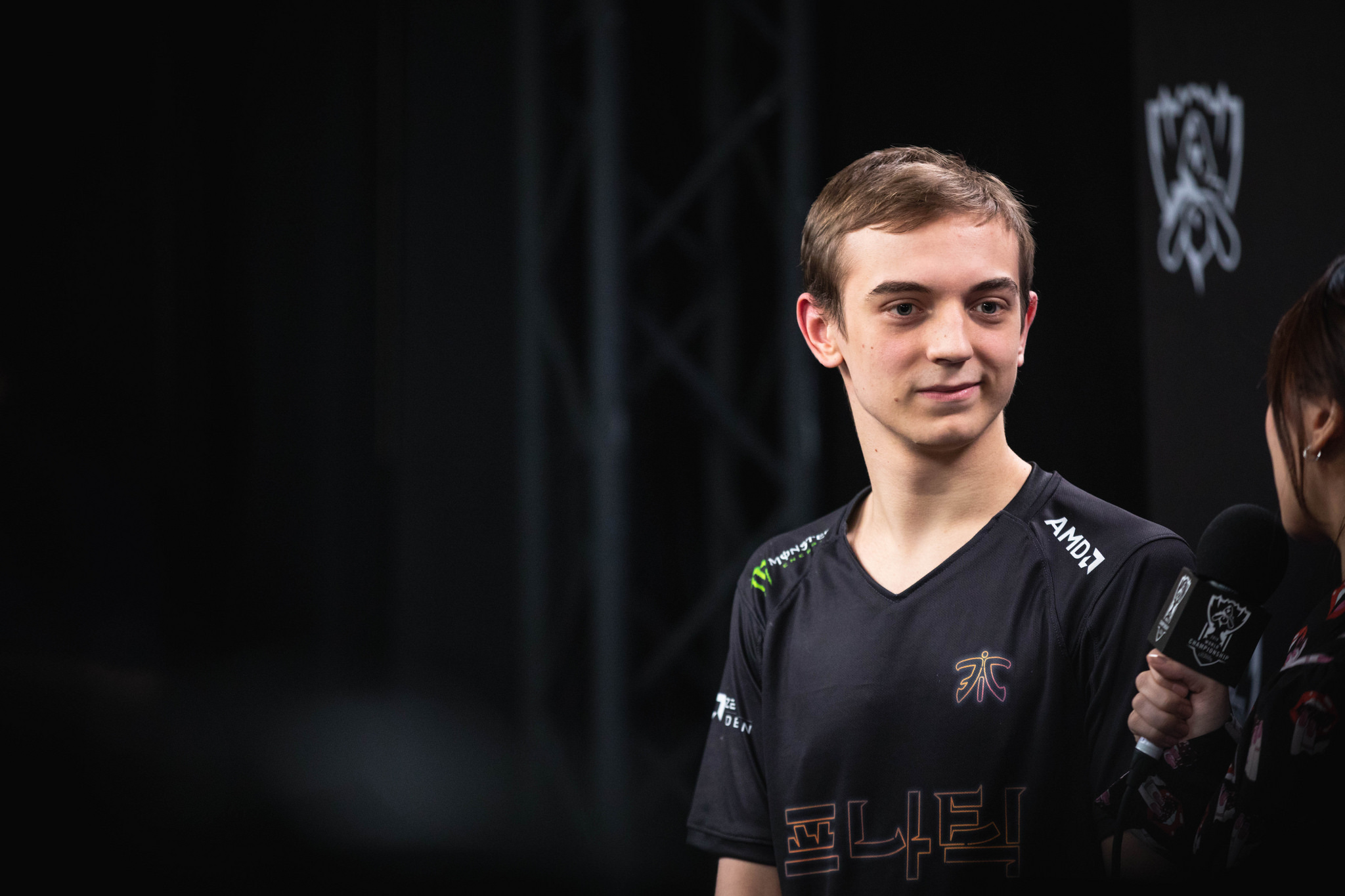 Top lane: Song "Smeb" Kyung-ho
Jungle: Lee "Tarzan" Seung-yoon
Mid lane: Rasmus "Caps" Winther
Bot lane: Park "Teddy" Jin-seong
Support: Hu "SwordArt" Shuo-chieh
TheShy bumped Smeb down to the second team, but it would be sacrilege to drop him further. Tarzan was the leader of the Griffin team that took the LCK by storm. It was impossible not to love their meta-breaking style, and their story of going from the promotion series to playoff contenders was one of the best of 2018.
The other Korean player on the second team is one who's finally free from elo hell: Teddy just signed with SK Telecom T1. He's long been lauded as the sole carry on a fatally-flawed Jin Air roster, but now he gets to show everyone just how good he is.
Caps takes the mid lane role after a banner year leading Fnatic to their best result in years. It was incredible to witness his growth over the course of the year. At support is SwordArt, who carried the torch for the LMS region for years. The failures of the Flash Wolves at international events will always dog him, but he should be lauded for staying the course and giving his team rock-solid support play at the highest level.
Third team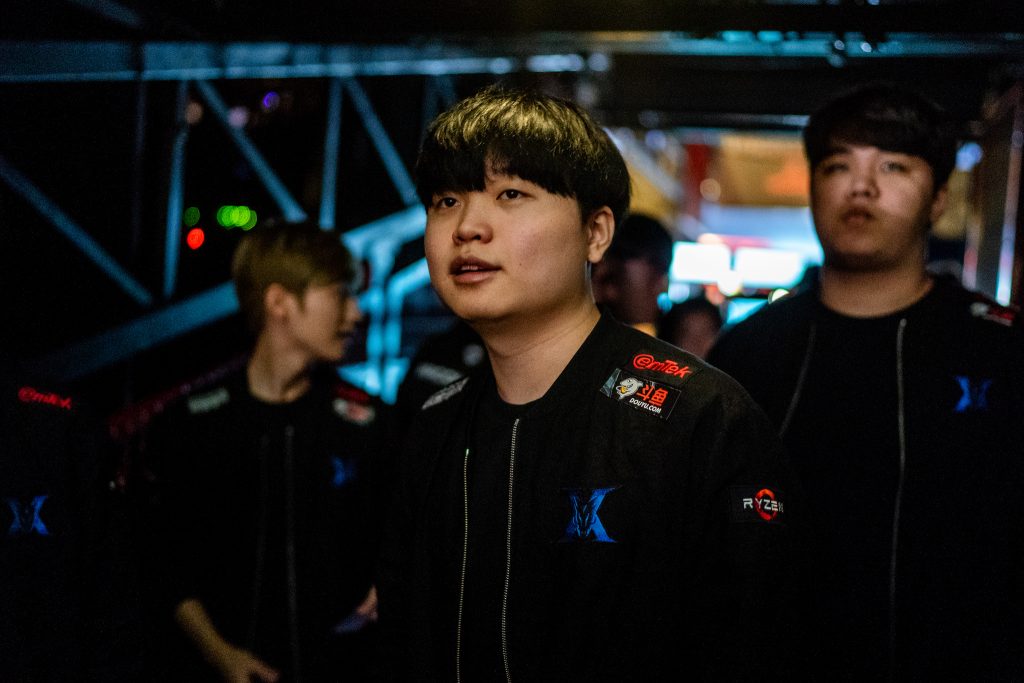 Top lane: Kim "Kiin" Gi-in
Jungle: Hung "Karsa" Hua-hsuan
Mid lane: Gwak "Bdd" Bo-seong
Bot lane: Kim "Deft" Hyuk-kyu
Support: Shi Sen-Ming
This list is always the hardest because now we're leaving players off. Take mid lane, for instance. There's a conspicuous absence: Lee "Faker" Sang-hyeok. Faker showed flashes of brilliance last year, but he also pressed forward too far a lot and his team had one of its worst years ever. So in his place is another Korean star, Bdd. Careful watchers of Longzhu Gaming will see that, of all the star players, Bdd was the one who held the team together in 2018. He just beat out competition from players like Son "Ucal" Woo-hyeon and Nicolaj Jensen.
In top lane, we chose Kiin who came out of nowhere to lead Afreeca to Worlds. He'll have to prove in 2019 he's not just a flash in the pan. Karsa was a great player for Royal all year, but it was disheartening to see him benched for Liu "mlxg" Shi-yu at crucial junctures. The other Royal player, Ming, was an integral part of Royal's success both with and without Uzi last year. He was good enough to command Uzi's attention and respect, and that made both players better.
The hardest position to rank was bot lane. A lot of players had good domestic seasons, but faltered in the playoffs and at international events. In the end, we gave Deft the nod for his solid play in both LCK splits, forgiving him for the one-track focus on Kai'Sa that doomed his team vs. IG at Worlds.
First team non-Korean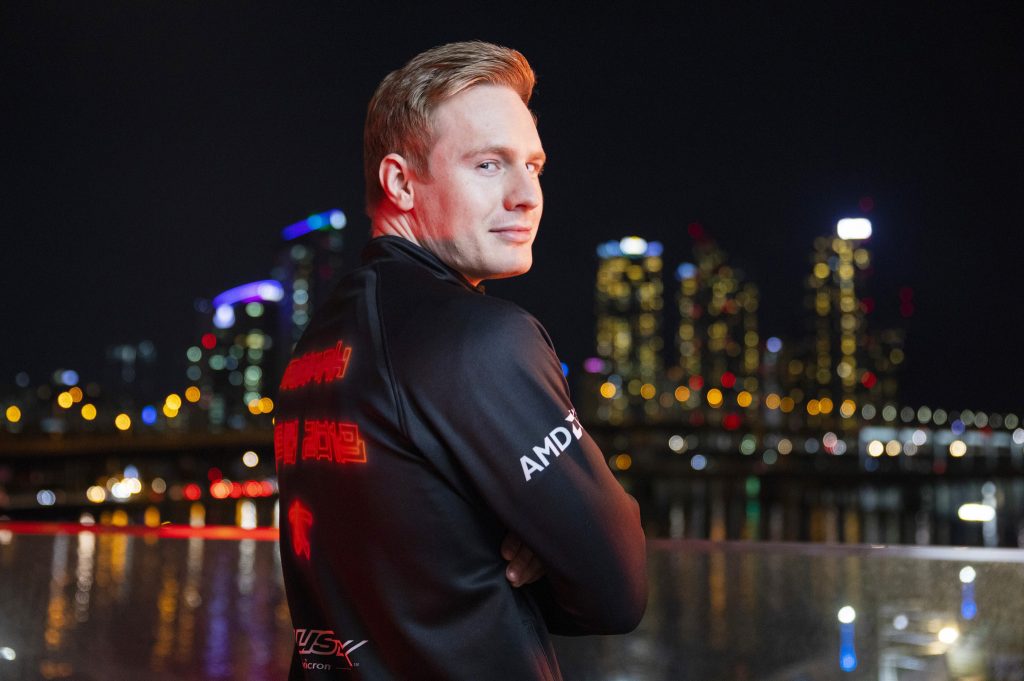 Top lane: Gabriël "Bwipo" Rau
Jungle: Mads "Broxah" Brock-Pedersen
Mid lane: Nicolaj Jensen
Bot lane: Yiliang "Doublelift" Peng
Support: Zdravets "Hylissang" Galabov
This year was the fall of the Koreans—China won both big international events as well as Rift Rivals. For the first time in our three years compiling these rankings, the first team is not made entirely of Korean players. But there are still 10 native Koreans on the first, second, and third teams, which makes this list of non-Koreans still meaningful.
Bwipo's status as a starter was cemented when Fnatic committed to him long-term this offseason. He went toe-to-toe with the best in the West, players like Eric "Licorice" Ritchie and Martin "Wunder" Hansen. Bwipo vs. Licorice was essentially a coin flip, but we gave Bwipo the nod for Fnatic's win over Cloud9 in the Worlds semifinals. He's joined by teammate Broxah, whose synergy with Caps was key to Fnatic's success last year.
In the mid lane is Jensen, who came back from being benched to leading his team to the semifinals at Worlds. He was a huge part of Cloud9's series win over Lee "kurO" Seo-haeng in the Worlds quarters. Doublelift, on the other hand, choked at Worlds again, but we did see flashes of his potential in his team's victory over EDG. And we can't discount how dominant Doublelift was in his own region as he picked up his first MVP award.
Support was the hardest position to pick. LCS supports either didn't play enough games (Tristan "Zeyzal" Stidam), came up short in big moments (Zaqueri "Aphromoo" Black), or are Korean (Kim "Wadid" Bae-in). The choice came down to two players: Hylissang or Tian "Meiko" Ye. And in the end, it was Fnatic's superior Worlds performance that put Hylissang ahead.
Most fun to watch: Mid laner Daniele "Jiizuke" di Mauro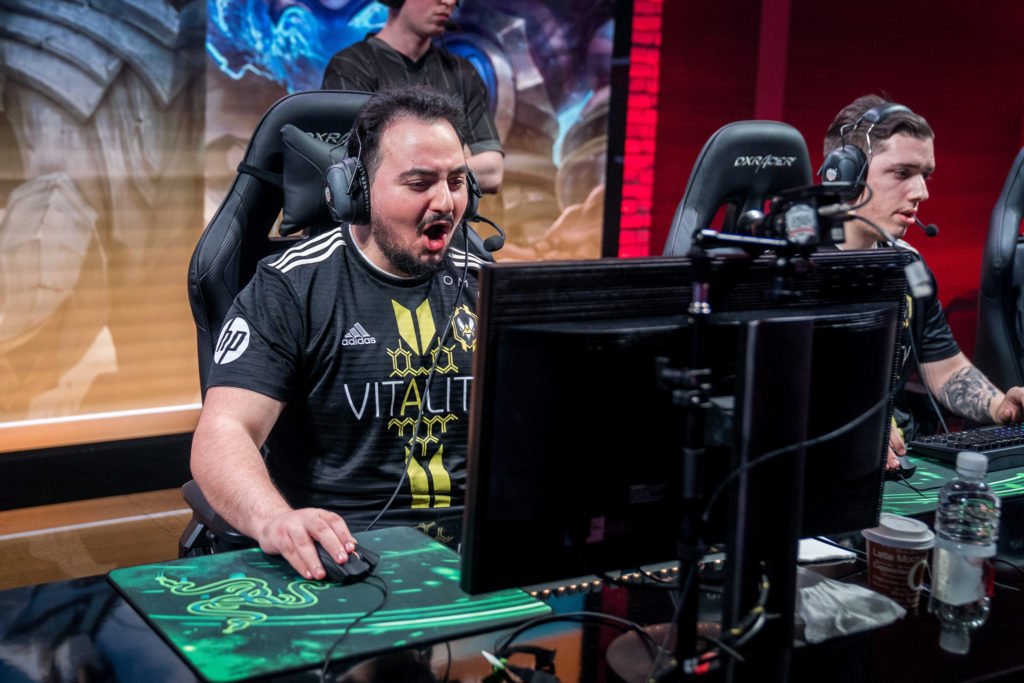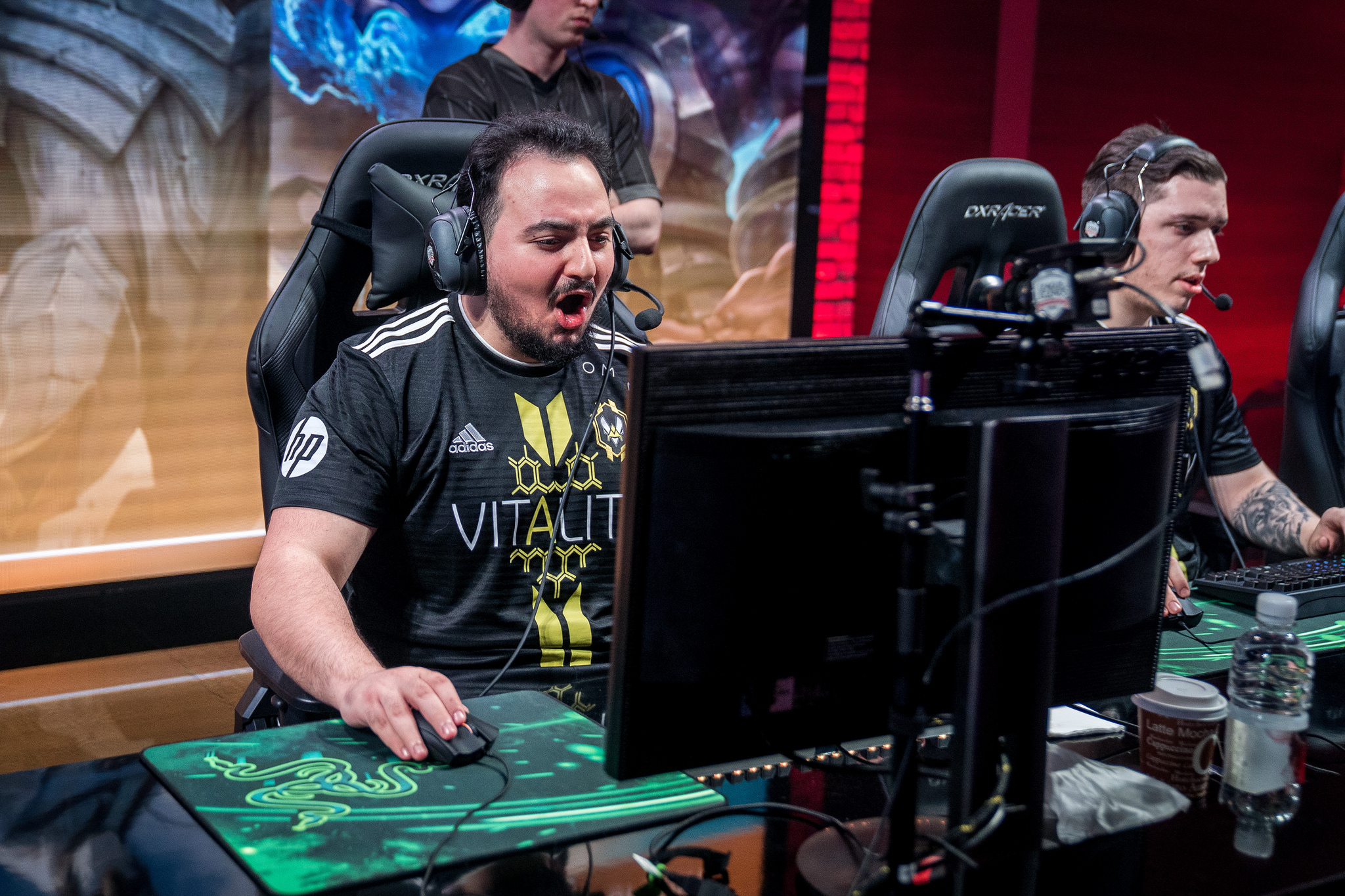 Did we create a special category so we can include Jiizuke on this list? You're damn right we did. Because Jiizuke was just so damn fun to watch in 2018. From the daring backdoors to picking Ekko against Gen.G, Jiizuke was an absolute madman. Nobody embodied League of Legends season eight like the Italian Stallion, and that's why he has his own special place at the end of these awards.