CS:GO esports had a wild year in 2018, and so did its players, who worked their butts off to be amongst the best in the world.

Not many names stood out prominently in CS:GO in 2018. The biggest surprise, however, was that Marcelo "coldzera" David, the number one player in the world by HLTV from 2016 to 2017, could not replicate that same success this year. He and SK Gaming (now MIBR) fell off the top dramatically as Astralis rose to power this year.

It became evident that 2018 wasn't really a year for individual stars to shine, since the meta shifted heavily from game-changing power plays to hyper-tactical team play. Astralis capitalized on the new meta and on other teams' inability to adapt and minimize mistakes, making them an unstoppable force throughout the year.

Related: The most dominant CS:GO teams of 2017

But within all of the noise surrounding Astralis, only a small number of players stood out among the rest. Here are the players who topped the servers the most and shined the brightest out of all of the stars in CS:GO. Their HLTV 2.0 rating, kill-death-ratio, and kill-per-round stats are also shown to get a good idea of their impact within a given match.

3) Nikola "NiKo" Kovac — FaZe Clan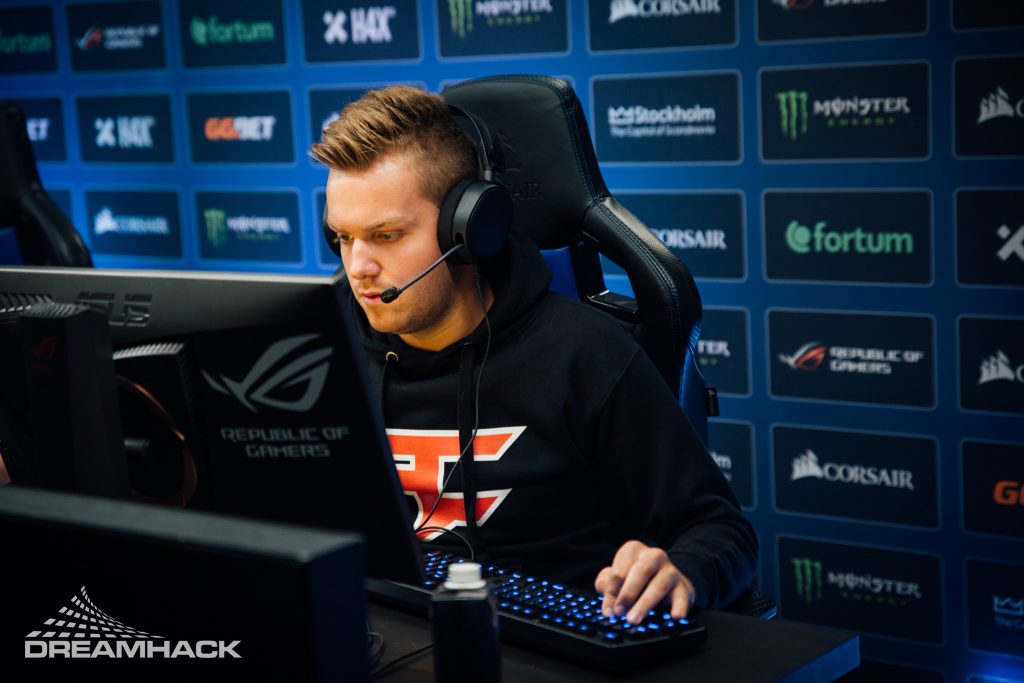 HLTV 2.0 Rating: 1.25; KDR: 1.28; KPR: 0.82
Championships: IEM Sydney, ESL One Belo Horizonte, EPICENTER
Event Medal Total: Two
Sometimes known for his unnecessarily flashy plays and hard carries, NiKo was a big catalyst to FaZe's initial success this year. There weren't many constants for FaZe, such as deep tournament runs and individual consistency like in 2017, but NiKo playing out of his mind was one. NiKo fragged his way to top fragger within countless servers—however, collective slumps hindered his ability to succeed at a much higher level like other star players on Natus Vincere and Astralis.

2) Nicolai "dev1ce" Reedtz — Astralis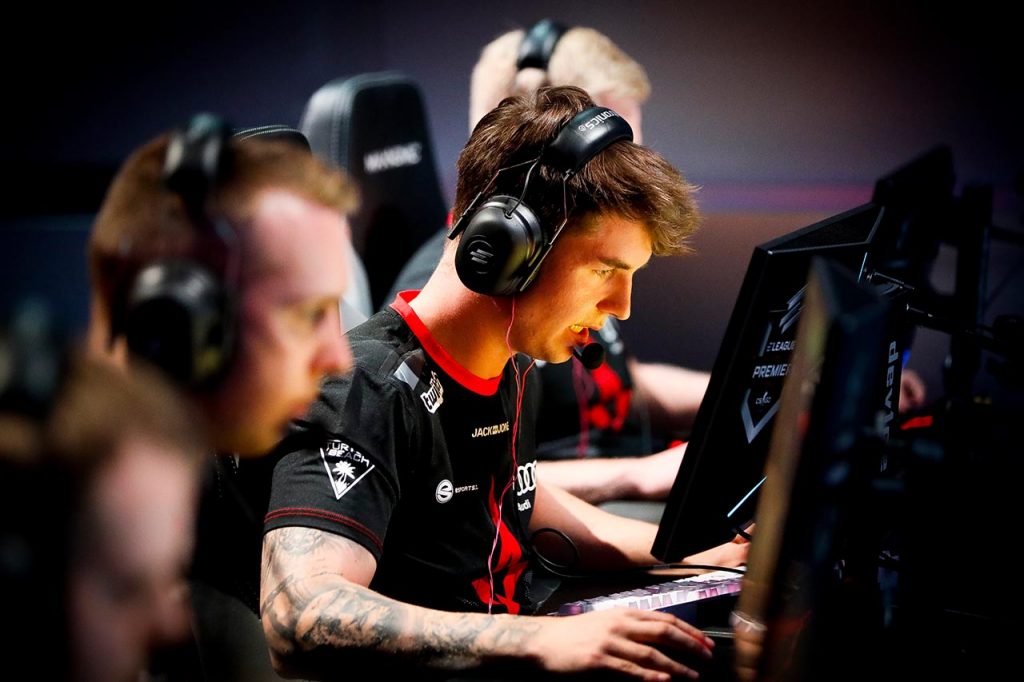 HLTV 2.0 Rating: 1.24; KDR: 1.35; KPR: 0.79
Championships: DreamHack Masters Marseille, EPL Season Seven, ECS Season Five, ELEAGUE CS:GO Premier, FACEIT London Major, BLAST Pro Series Istanbul, IEM Chicago, ECS Season Six, EPL Season Eight, BLAST Pro Series Lisbon
Event Medal Total: Seven
Dev1ce was the oddball amongst many big name players because of how he functioned within Astralis' changed lineup with Emil "Magisk" Reif. The Danes always played as a collective unit during rounds, but he was still able to find key impact kills on the AWP within Lukas "gla1ve" Rossander's rigid team system, contrary to what the meta currently is. When his cerebral playstyle is combined with his cold-blooded clutch moments, dev1ce becomes a scary player to duel against in key, momentum-changing situations.

1) Oleksandr "s1mple" Kostyliev — Natus Vincere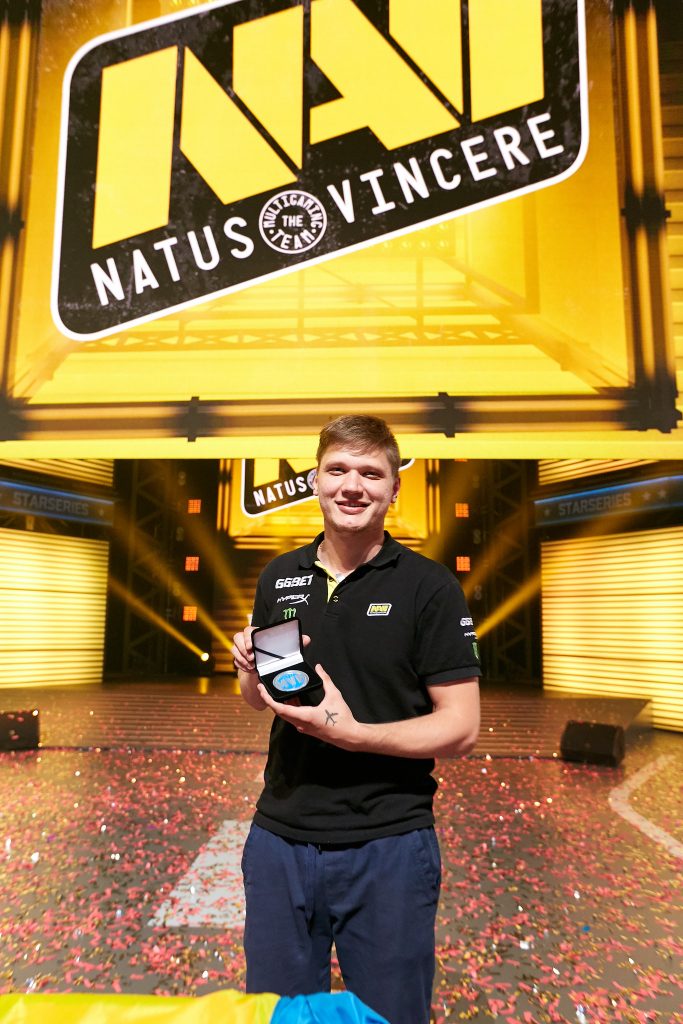 HLTV 2.0 Rating: 1.33; KDR: 1.47; KPR: 0.88
Championships: StarSeries Season Five, CS:GO Asia Championship, ESL One Cologne, BLAST Pro Series Copenhagen
Event Medal Total: Six
S1mple was arguably the best player in the world this year. His multikill capabilities, along with his ability to both open up and end rounds for Na'Vi with Denis "electronic" Sharipov, led the CIS juggernaut to a number of significant titles and placings throughout 2018. Even when Na'Vi lost in crucial playoff and grand final matchups, s1mple would still top the scoreboard with absurdly high kill counts and monstrous average damage-per-round stats on the AWP, thanks to his insane mechanical skill.

This year belonged to the Ukrainian star—plain and simple. It would be a travesty if anyone else thinks otherwise. When his team lost, he still won MVP Medals for his insane performances. When he hung his head low, he still showed sportsmanship and humility. Despite Na'Vi's occasional faltering, it didn't stop him from being the best form of himself in the face of adversity, making him worthy of the title of "the best player" in CS:GO esports.