Since the introduction of Twitch Prime more than two years ago, streaming has exploded and new broadcasters have ascended to the top of the platform.
The likes of Tyler "Ninja" Blevins, Tim "TimTheTatman" Betar, and Jack "CouRage" Dunlop have directly benefited from the addition of Twitch Prime, with thousands of people using their free channel subscriptions to support their favorite streamers. The subscribers have benefited from Twitch Prime, too.
Let's get into why someone would become a Twitch Prime subscriber.
What are the benefits?
A Twitch Prime subscription will net you one free channel subscription per month. The channel subscription will award you with that channel's entire emote list, badges, and more.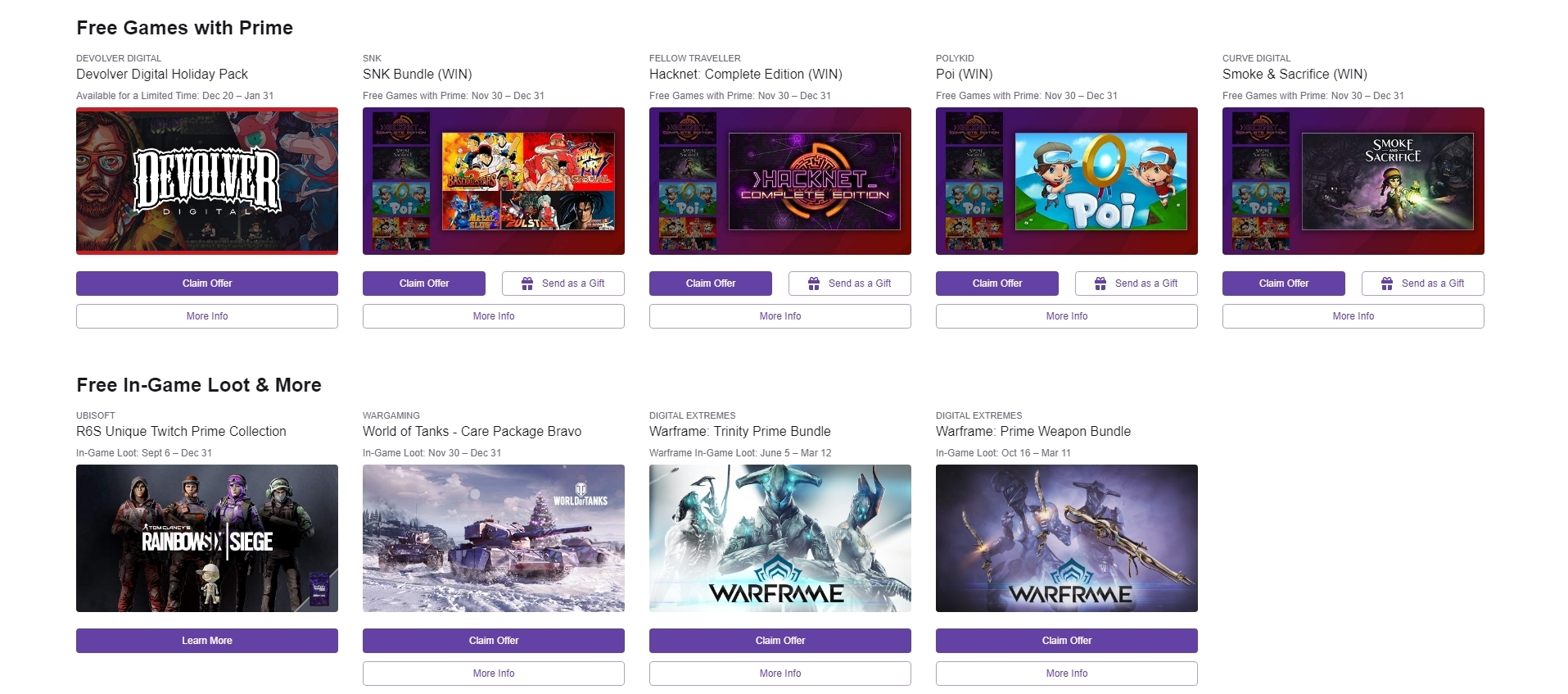 You will also get free games and gifts with a Twitch Prime subscription. The Prime loot switches up occasionally, but games like Fortnite, Rainbow Six Siege, Heroes of the Storm, League of Legends, and Warframe have offered Twitch Prime content in the past.
Twitch Prime subscribers also get access to exclusive emotes, additional chat colors, a Prime chat badge, and extended broadcast storage.
How to subscribe to Twitch Prime
There are several ways to become a Twitch Prime member. One way, if you are already an Amazon Prime member, is to go to the Twitch Prime website and simply confirm that you want to connect your Twitch and Amazon accounts.
Prime Video subscribers can do the same to connect their accounts.
If you're not an Amazon Prime member, you can go to the Twitch Prime website, either create or sign in to your Amazon account, sign up for Prime, and connect the Twitch and Amazon Prime accounts.
Yearly subscriptions to Prime cost $59 per year, or $12.99 per month.