Another challenge in the 14 Days of Fortnite holiday event is now available—and it will probably take a few games to complete this one.
The day 10 challenge tasks players with landing tricks in a vehicle at 10 different named locations. There are 20 named locations in Fortnite season seven, so you'll have to travel to half of them and perform a trick with either an ATK or Quadcrasher.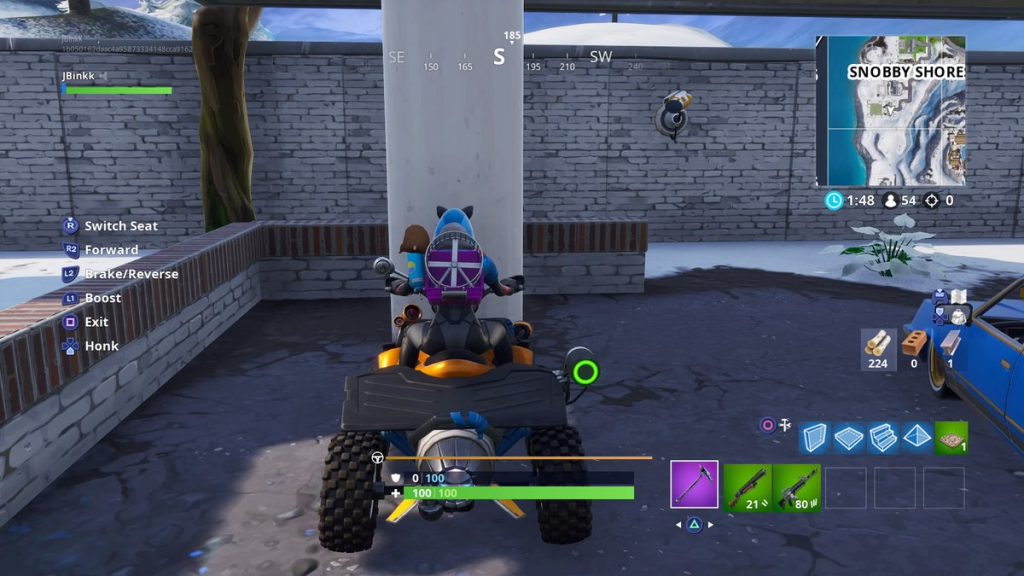 This might seem like a daunting task, but it's actually much easier than some players may think. The hardest part is safely finding a vehicle—but once you do that, the trick part is relatively simple.
Related: How to complete the "Dance in front of different Holiday Trees" 14 Days of Fortnite challenge
Some of the places where you can find an ATK or Quadcrasher include:
Snobby Shores
Pleasant Park
Loot Lake
Tilted Towers
Wailing Woods
Racetrack
Paradise Palms
Fatal Fields
Lucky Landing
Lazy Links
Salty Springs
Once you've successfully found a vehicle, all you have to do is go over a hill or buildable ramp and get some air. If you have the Quadcrasher, use the Boost function when you're going over a hill to make sure you get high enough. Then, make sure to land safely on the ground without hitting anything in order to successfully complete the "trick."
And that's it. You don't have to do anything crazy, like a backflip or 360—just get off the ground, watch your Trick Points climb, and stick the landing.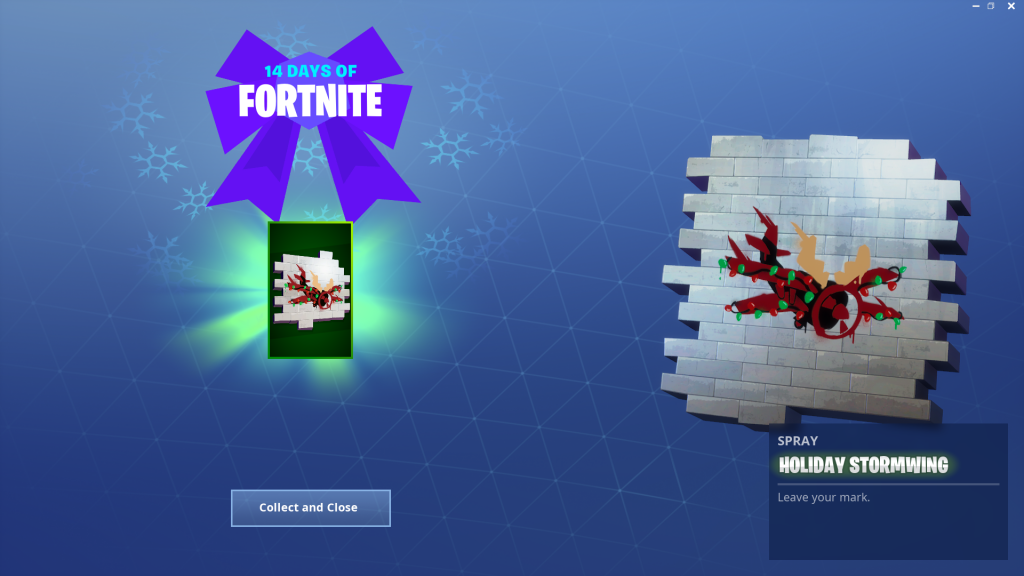 Once you've done a trick in 10 different named locations, you'll be done with the day 10 challenge and unlock the Holiday Stormwing spray.