A brand-new seasonal event has just arrived in Fortnite: Battle Royale and it's asking you to destroy certain enemies to unlock epic rewards.
The first two challenges of the week-long event task you with destroying Ice Legion zombies with explosive weapons and killing 250 Ice Fiends littered across the map.
Related: Here are all the challenges and rewards for the Ice Storm event
There are three types of zombies that are a part of the Ice Storm challenges, though. The big guy is an Ice Brute, while the tall skinny creature that has glowing arms is more commonly known as an Ice Wraith.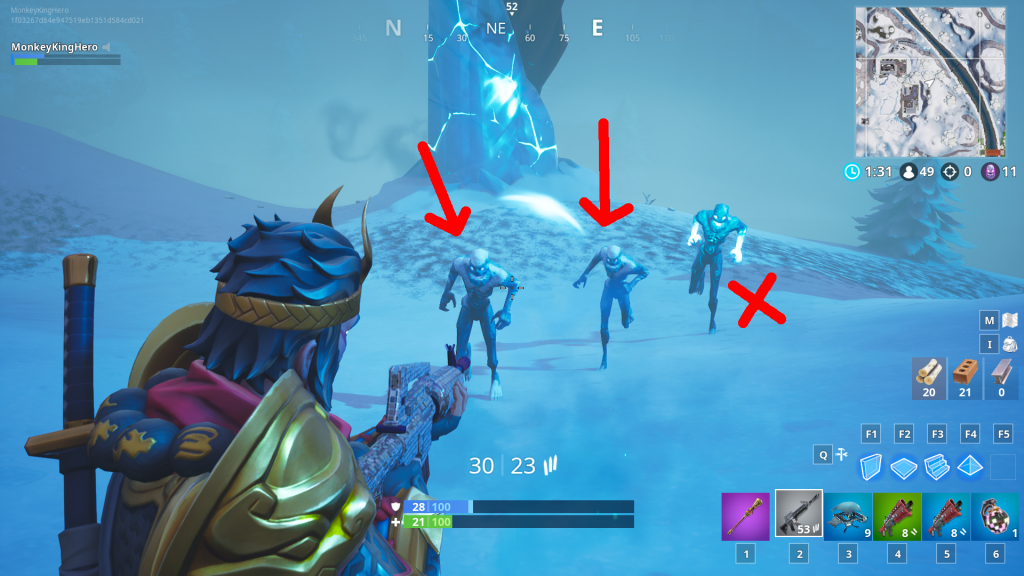 What you're looking for with this challenge is the smaller zombie-type enemy, which are the Ice Fiends. These guys spawn more frequently than the other two and they take fewer hits to kill.
Kill 250 of these little guys and the 500 XP reward will be yours.