A new Fortbyte has become available today in Fortnite season nine. Players who own this season's premium Battle Pass can now look for this item and grab it to reveal a bit more of the image hidden behind the Fortbyte panels.

Today's Fortbyte is No. 64, which the game says is "accessible by Rox on top of a stunt mountain." This means players can only grab it using Rox, a tier one character outfit that players unlock as soon as they buy the Battle Pass. You can use it with any other cosmetic item you want.

Another implicit requirement is that you're playing any Fortnite: Battle Royale mode that's not Playground. Every other mode should allow you to grab today's Fortbyte, including the limited-time event Wick's Bounty and modes with respawning enabled like Team Rumble.

Players can find this stunt mountain south of Pleasant Park. That's the same mountain players who owned the season eight Battle Pass had to climb to visit the five highest elevations on the island for a weekly challenge. You must be careful when dropping there, though. If you're not the first one there, another player might already be there to take you down after opening the only chest in the area.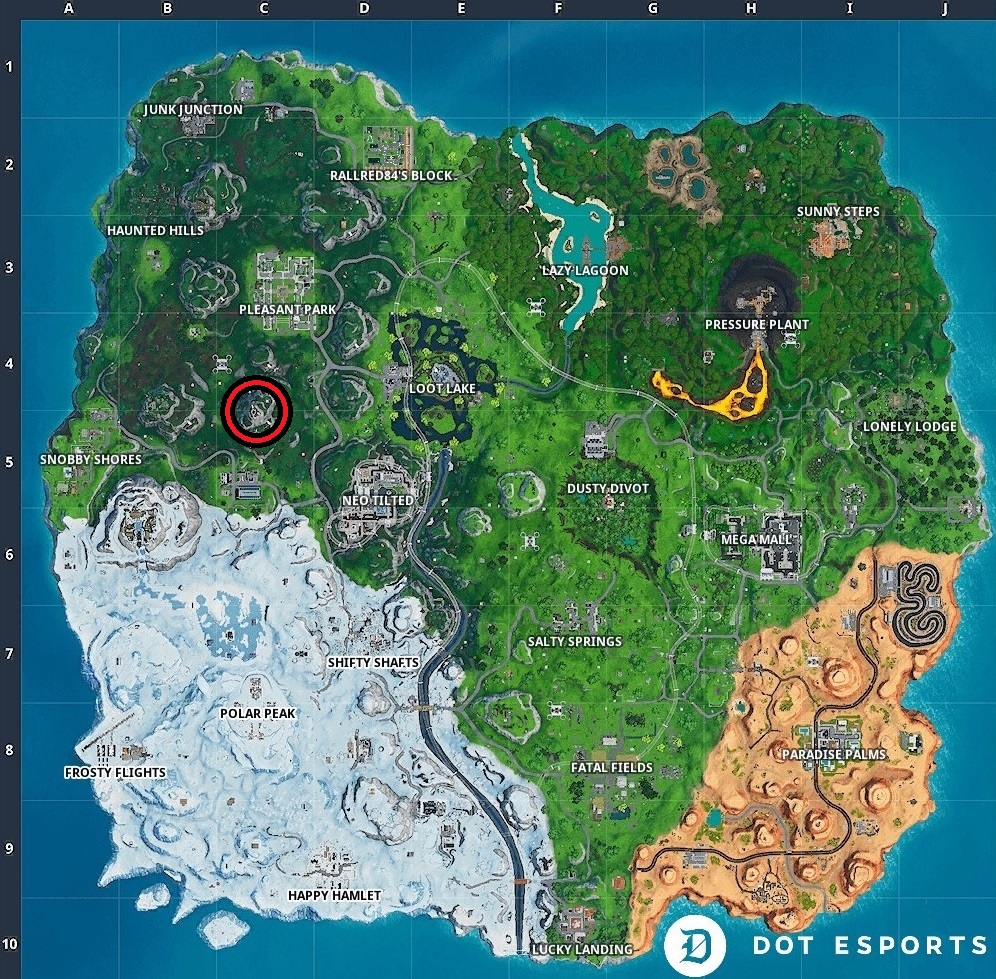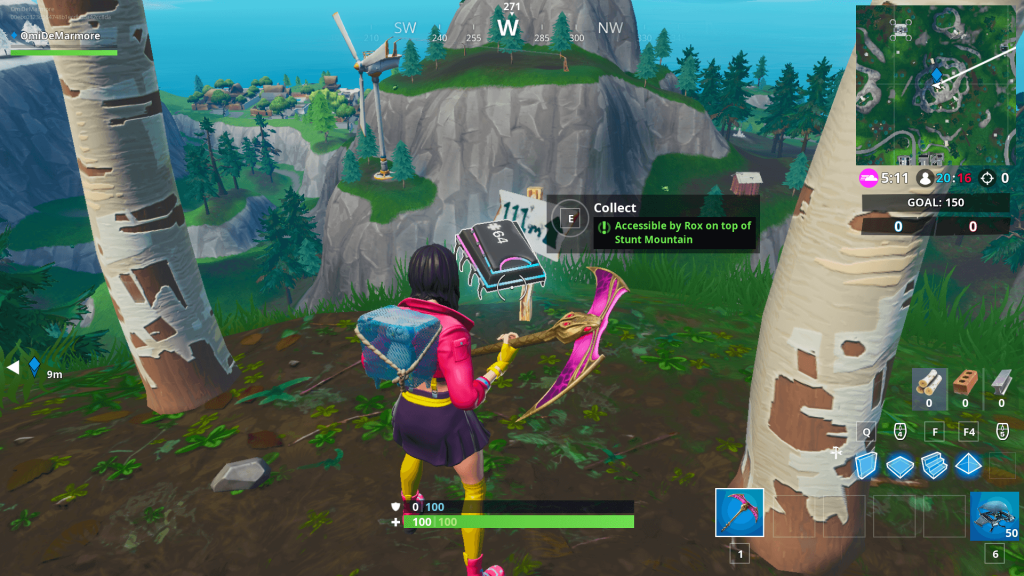 Once you see the Fortbyte, you might have to wait two seconds for it to pop up. When it does, you can interact with it and complete the challenge. So far, grabbing Fortbytes won't give you an instant reward once you leave a match, but they're the only method of getting the season nine exclusive skin Utopia. You must get 90 out of 100 throughout the season.
You can see where to grab other environmental Fortbytes in our guide.