Proliferate cards in Magic: The Gathering allow you to add existing counters to players or permanents, both to your units or those belonging to your opponent.
This ability makes these cards flexible since you can target which units you want to weaken or make stronger with no restrictions. If you've poisoned the enemy, you can add up additional counters to fasten the clock towards the 10 counters, where the player loses the game.
Here are the best Proliferate cards in MTG.
Thrummingbird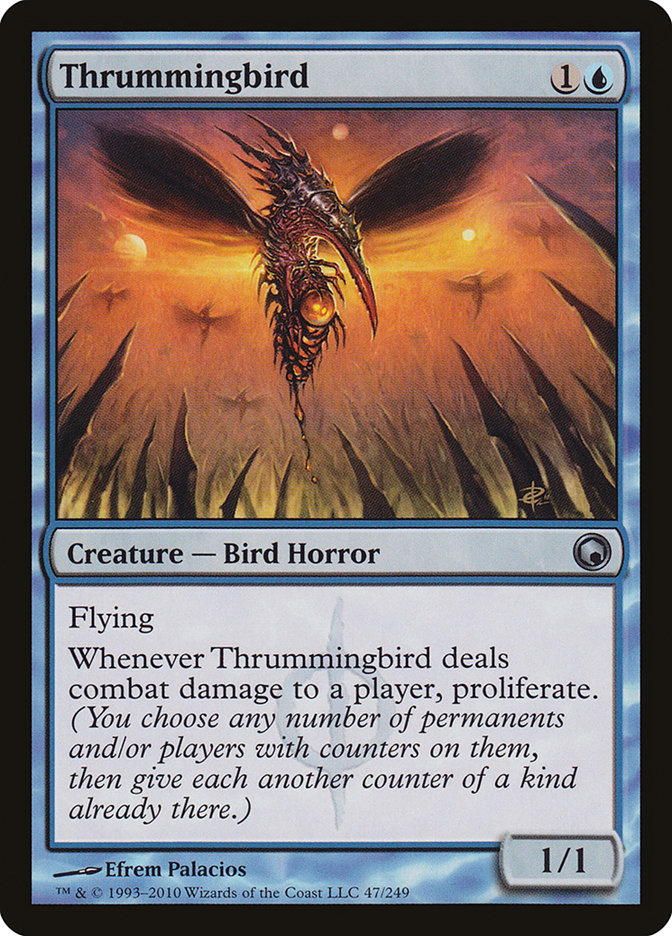 Thrummingbird is a two-cost creature with weak 1/1 stats but with Flying to compensate. Due to the fact that not many creatures have Reach early on, you can get a couple of hits onto the enemy with the bird to Proliferate and empower or weaken other creatures.
Sword of Truth and Justice
Sword of Truth and Justice is a three-mana artifact with a two-mana cost to equip. It grants the creature +2/+2 stats and protection from white and blue. On top of that, when you do damage to an enemy player, you can put a +1/+1 counter and then Proliferate, allowing you to get at least a +2/+2 stat boost to a creature with its first attack.
Atraxa, Praetors' Voice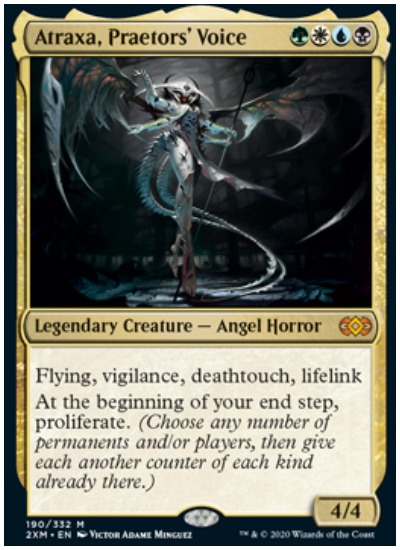 Atraxa is one of the best Commanders in the game and has a high four-mana cost requiring all types of mana outside of red. She has great base stats of 4/4, but the effects are on another level. She has Flying, Vigilance, Deathouch and Lifelink, allowing you to take down creatures with no issues. On top of that, you can Proliferate without attacking, allowing you to slam her on board and avoid defending or attacking to not be countered by the opponent.
Contagion Engine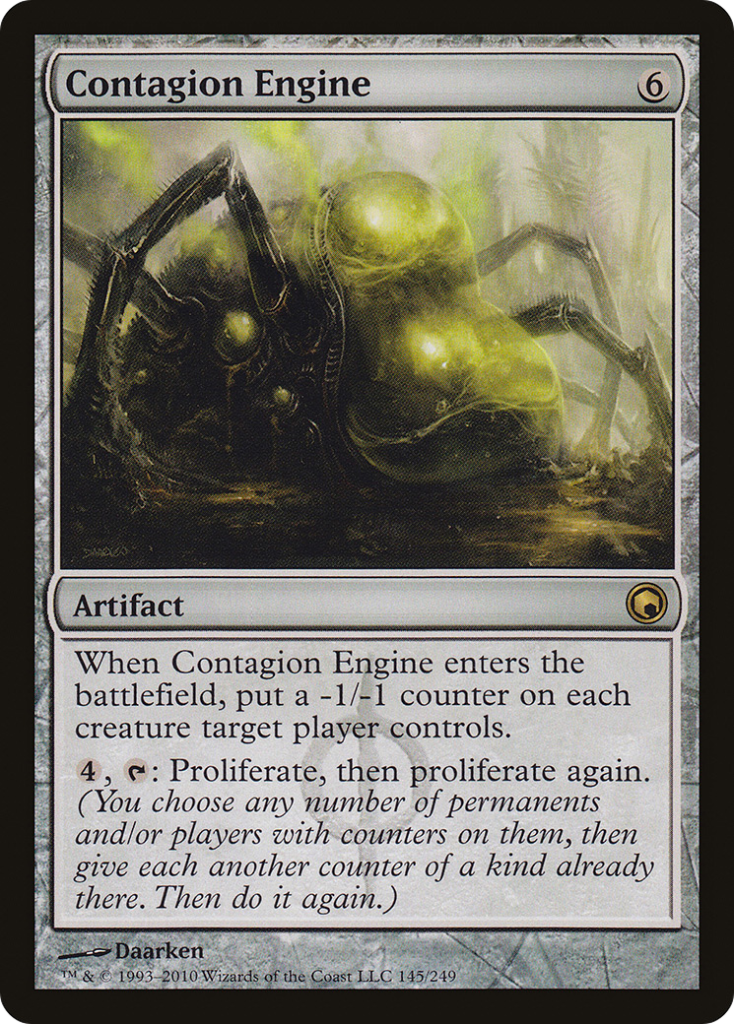 With a six-mana cost, Contagion Engine is expensive, but its effect is useful against wide boards. When you play it, you can put -1/-1 counters on the entire enemy board. For an additional four-mana cost, you can Proliferate twice, allowing you to put -4/-4 counters in one turn if you have 10 mana to spare.
Contagion Clasp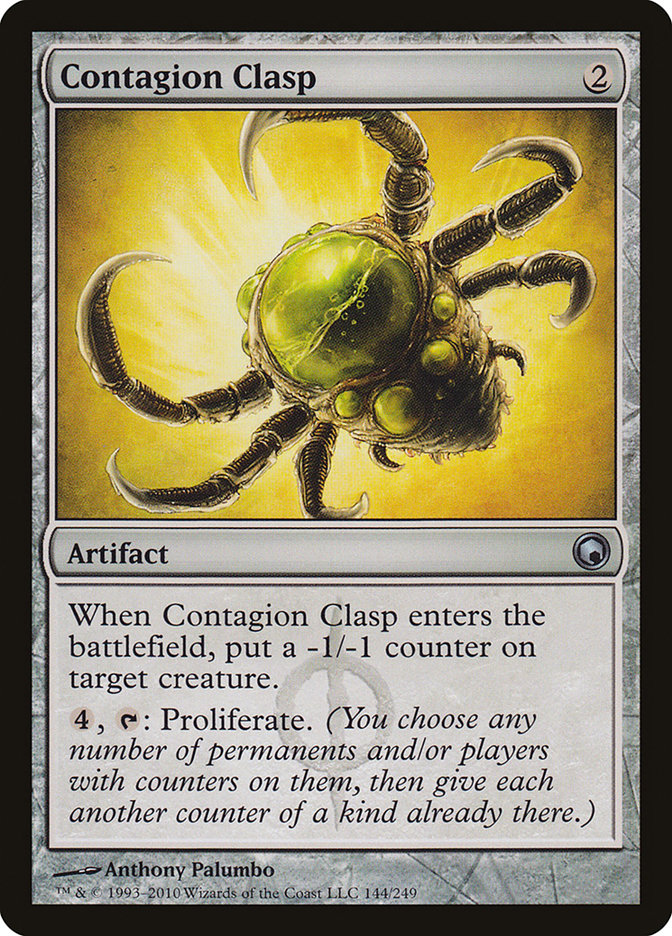 Contagion Clasp is a more early game-oriented card compared to the Engine, allowing you to put a -1/-1 counter on a target creature instead of board. On top of that, the four mana Proliferate happens only once but is still useful for certain matchups.