Basic snow lands and permanents are one of the themes in the upcoming Magic: The Gathering Modern format set, Modern Horizons. And based on today's spoilers, fans are excited.

Modern Horizons contains a mashup of new and reprint (previously ineligible in the Modern format) cards. It's set to be released on June 13 and alter the metagame of Modern. Modern Horizons will pre-release on June 8 and 9 and is being featured at the Seattle MagicFest/Grand Prix from June 21 to 23.

Thanks to previews from Magic: The Gathering that are taking place throughout the last week of May, fans were awarded images of the new basic snow lands in all five colors. In addition to the basic lands, two rare cards were revealed this morning, one of which works in conjunction with the snow lands.

Ice-Fang Coatl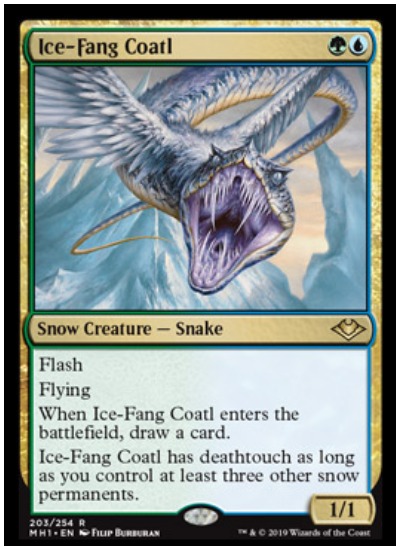 Costing two mana to cast (one blue and one green), Ice-Fang Coatl is a snow creature snake with several abilities that exceed his mana cost. Upon entering the battlefield, Ice-Fang Coatl produces tempo through card draw while also having flying and flash.

Even though the snow creature is only a one/one, he can have deathtouch—as long as there are three other snow-covered permanents on the battlefield. Between the evasion of flying and flash, in conjunction with deathtouch, Ice-Fang Coatl is not a threat to ignore.

Snow Covered basic lands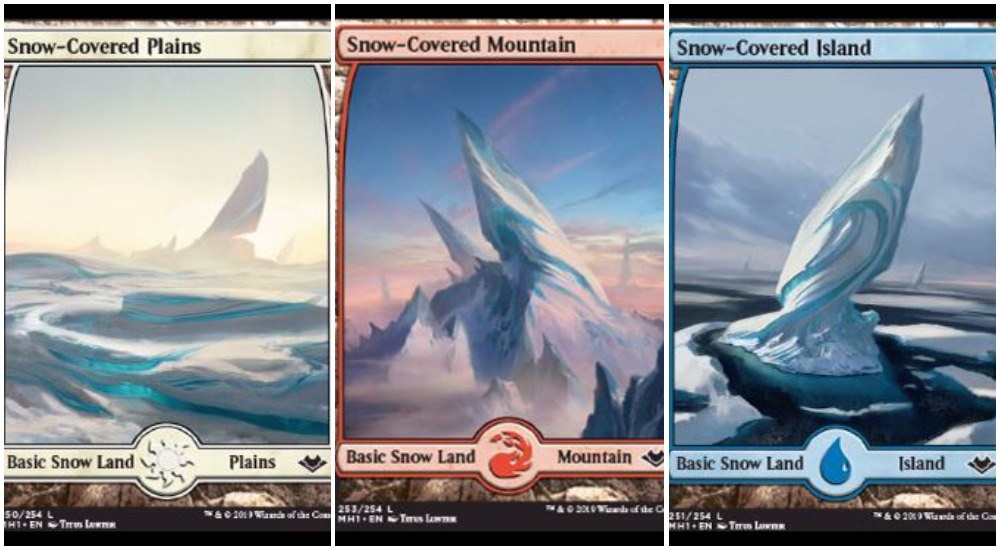 Prismatic Visa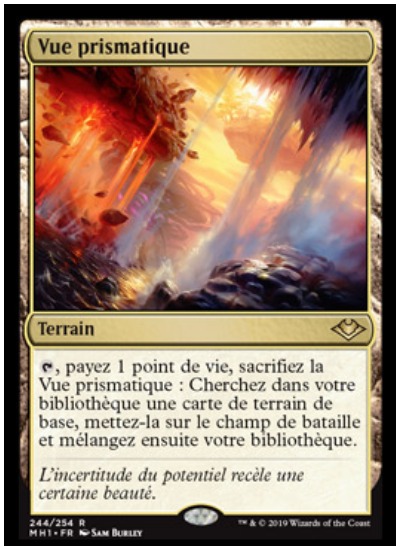 Prismatic Visa is a rare land that allows the player to pay one life, tap Prismatic Visa, and then search their library for a basic land. What makes Visa a prominent card is that the basic land goes straight to the battlefield as opposed to the player's hand.

Paying one life to get the mana needed in Modern is a game-changer. And if the London Mulligan rule ever goes into effect, Prismatic Visa will be one of the universal lands every player looks for in an opening hand.