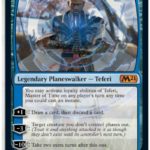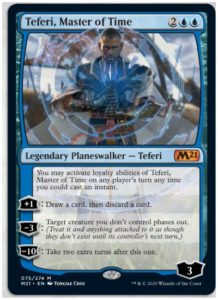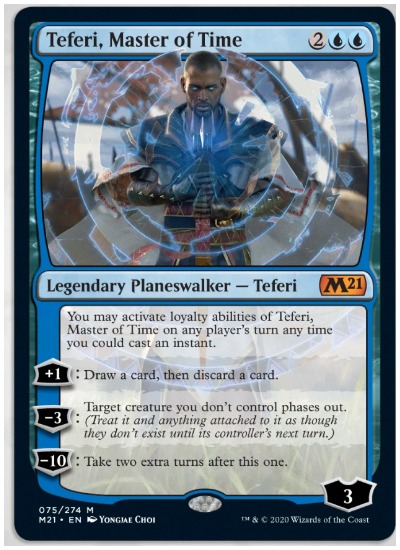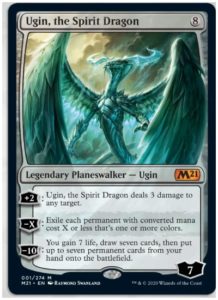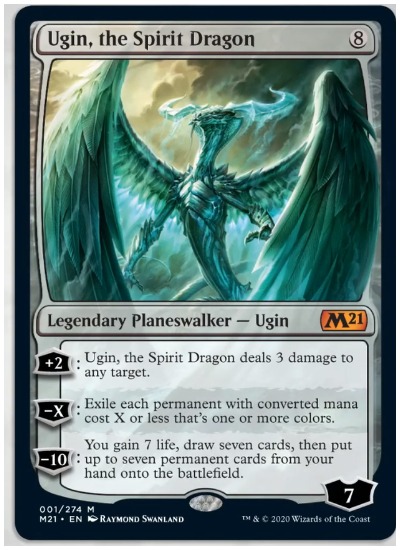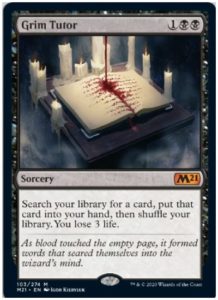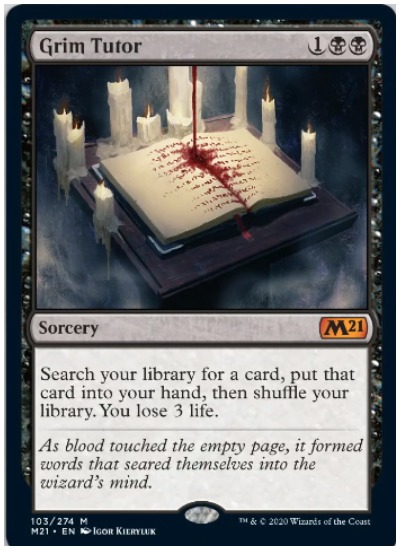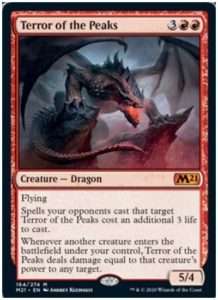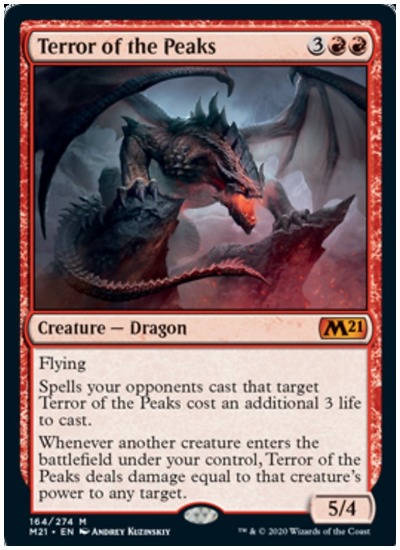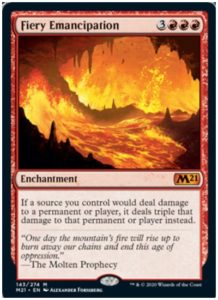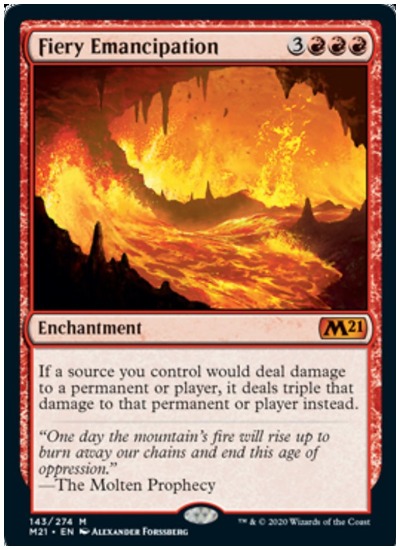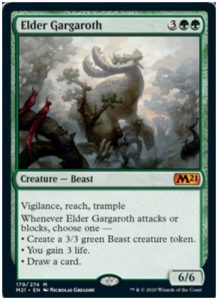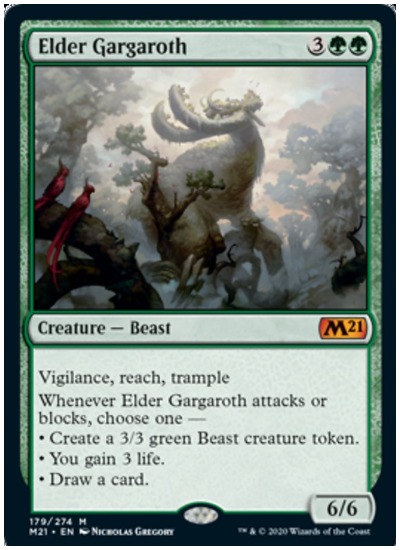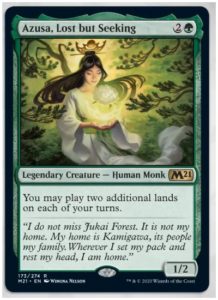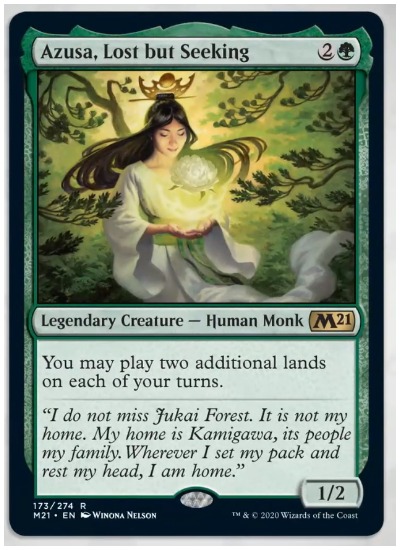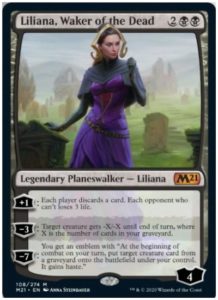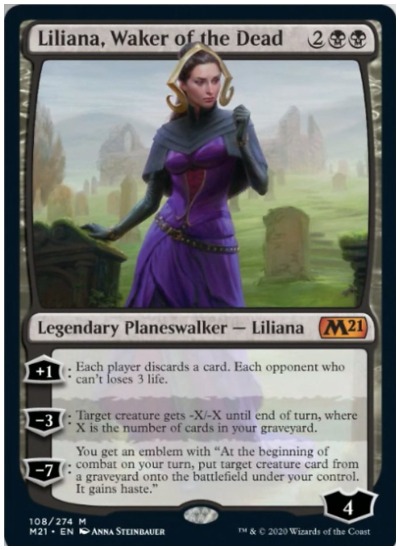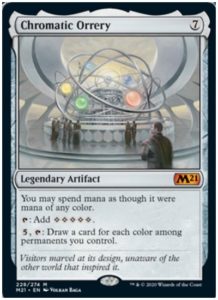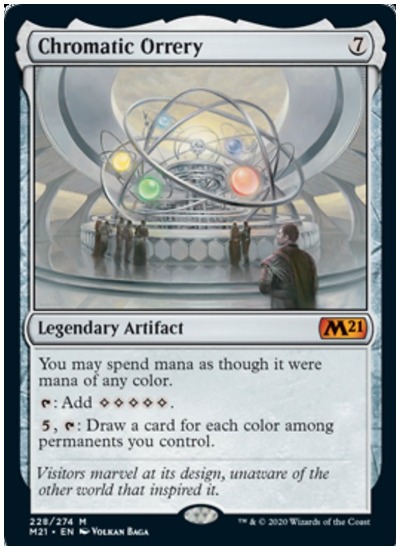 The release of Core Set 2021 held high hopes for restoring prices to Magic: The Gathering cards, but since its launch, prices have dropped dramatically.
Upon the release of the M21 set, there were nine cards priced at around $10 or more. The COVID-19 pandemic had taken its toll on previous MTG sets released in 2020, and the number of cards worth money was a good sign. But with the domination of Temur Reclamation in Standard, and a number of other factors, prices of M21 cards have bottomed out. At the moment, there are only four cards worth over $10 in the set.
Teferi, Master of Time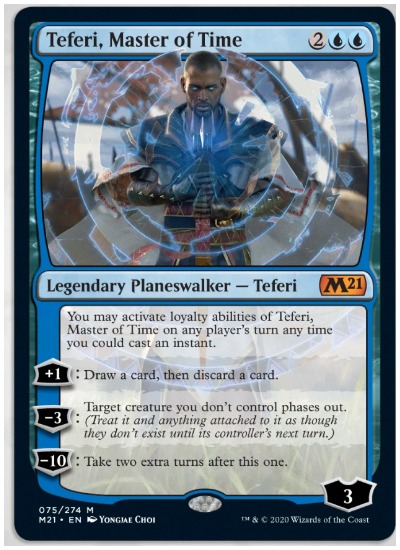 Teferi, Master of Time was a powerful planeswalker that should have seen a good amount of gameplay in Standard and Commander. At first, the planeswalker was worth over $60. But since the release of M21, Teferi, Master of Time has fallen to around $30. A rencent decrease in the time warpers online value, around 20 percent has also decreased his paper price by about 6 percent in the last week.
Ugin, the Spirit Dragon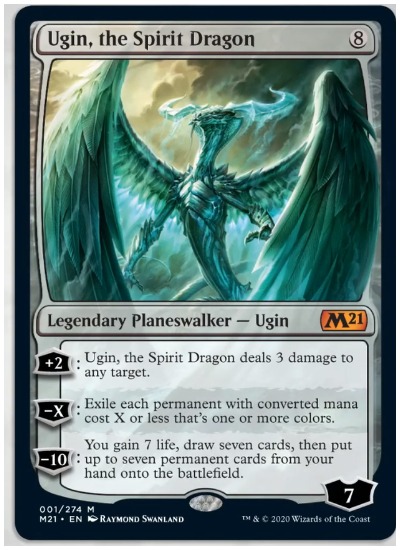 The return of Ugin, the Spirit Dragon to the Standard was a big deal, especially given the amount of ramp within the format. The Spirit Dragon was initally valued at around $32, but has since fallen to around $27. It's hardly a huge decrease and becasue of the planeswalkers potential in multiple Magic formats, he should retain most of his value.
Grim Tutor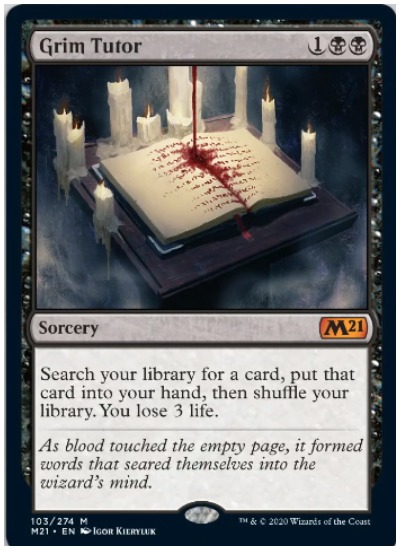 A reprint of Grim Tutor has lowered the price of the card from around $200 to about $27. And while many MTG players knew the reprint would lower the cost of Grim Tutor, no one expected it to fall to almost $10. Vauled at around $15.50, the sorcery card continues to decrease weekly.
Terror of the Peaks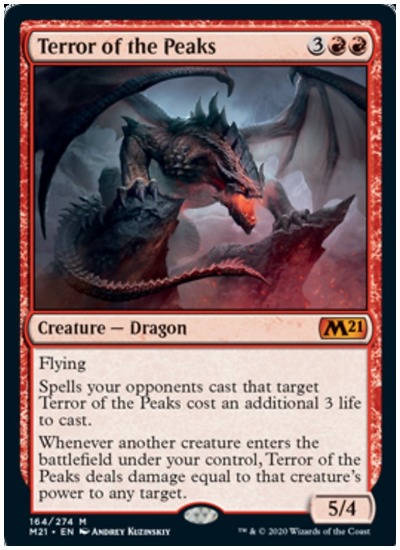 Terror of the Peaks is an extremely powerful dragon with the ability to punish an opponent for removing it or choosing to leave it on the battlefield. The Dragon was valued at around $15 and has only dropped to around $13 since. Terror of the Peaks is one of the few M21 cards to retain its original vaule upon release.
Elder Gargaroth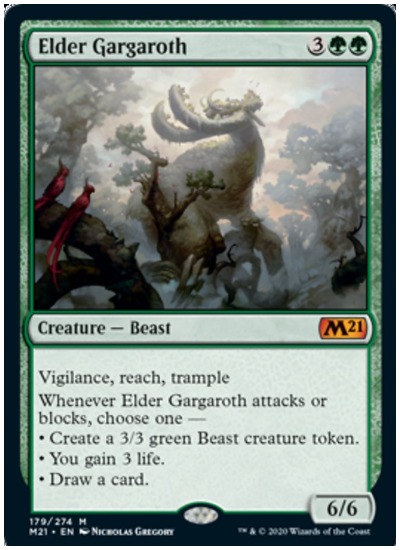 Elder Gargaroth is more than just a five CMC 6/6. The beast is equipped with Vigilance, Trample, and Reach. Thanks to the rise of Mono-Green Aggro decks, Elder Gargaroth's online price has actually risen in price since the release of M21, valued at around $14. Its paper price continues to decrease, however, valued at around $9.
Fiery Emancipation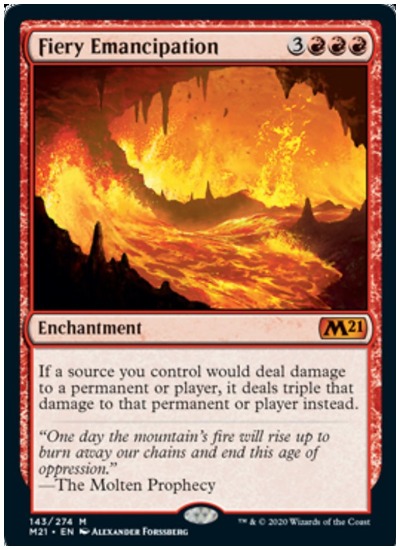 Likely to see a solid amount of gameplay in Commander, Fiery Emancipation is an Enchantment that deals triple the amount of damage from a source you control that dealt the damage in the first place. Once priced at around $12, Fiery Emancipation just dropped under $10 this past week. It seems to have stabalized, though, meaning it may rise once again.
Azusa, Lost but Seeking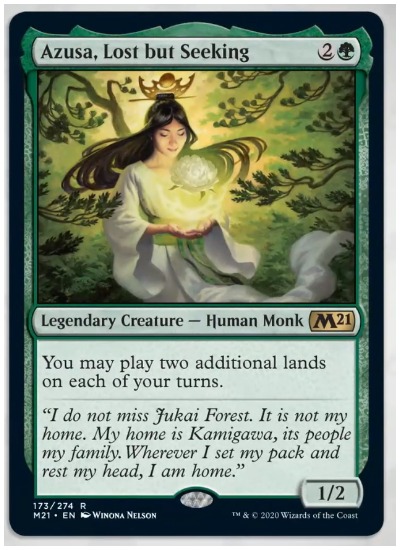 Azusa, Lost but Seeking was a solid reprint within the M21 set, that didn't have any high expectations in the Standard format. Commander has saved her value, however, priced at around $8.50. Her inital value was around $10, and Azusa, Lost but Seeking hasn't seen any major drops in recent weeks.
Liliana, Waker of the Dead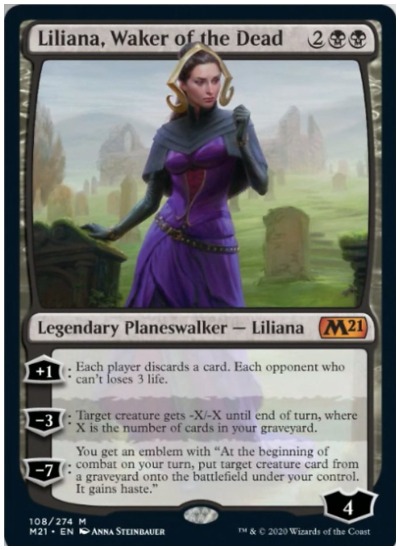 Liliana returned to the Standard format as Liliana, Waker of the Dead, a Mythic Rare planeswalker. She was intially valued at around $10 but has fallen to around $5.50 due to not having a home in any archetypes. Rotation may improve her value, but if it doesn't, Liliana, Waker of the Dead won't likely rise above $10 again.
Chromatic Orrery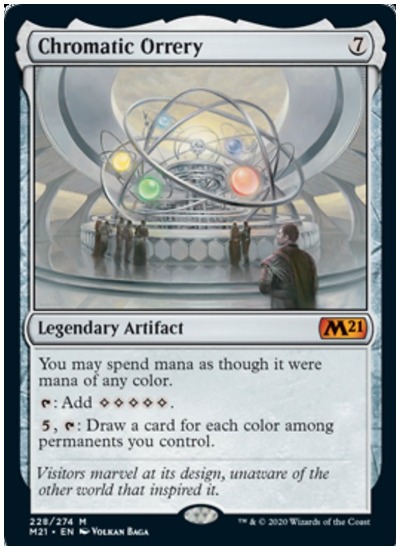 Chromatic Orrery was a suspected sleeper within the M21 set. As a colorless Artifact that has a CMC of seven, it can add five mana of any color once on the battlefield and tapped. And for an additional mana ability, it can draw a card for each color among permanents that player controls. It was initially valued at around $10 but has dropped to $9. Despite the decrease in value, there's still hope it could see a decent increase in price.