It's been several months since Commander 2019 released and despite the popularity of the format, many of its cards have fallen in value.
The Commander format in Magic: The Gathering continues to grow every day. But the Commander 2019 set fell a tad short of the hype surrounding it. A few cards in the set have retained value while most have dropped into the $4 to 10 range.
Related: MTG Commander 2019 (opens in a new tab)">Here's every mechanic in MTG Commander 2019 (opens in a new tab)">MTG Commander 2019
Top priced C19 singles
As the Commander format continues to grow and expand in Magic, various cards will rise and fall in value. But a majority will price out at around an average of $5.
Dockside Extortionist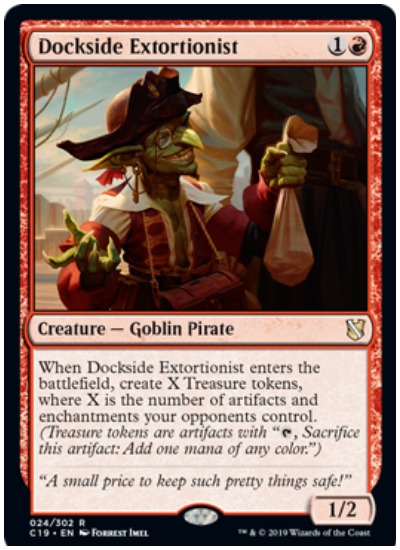 Who doesn't like a crazy goblin in Red who generates value off of your opponents? Many said Dockside Extortionist would lose value back in August but he still ranks number one, valued at around $20.00.
K'rrik, Son of Yawgmoth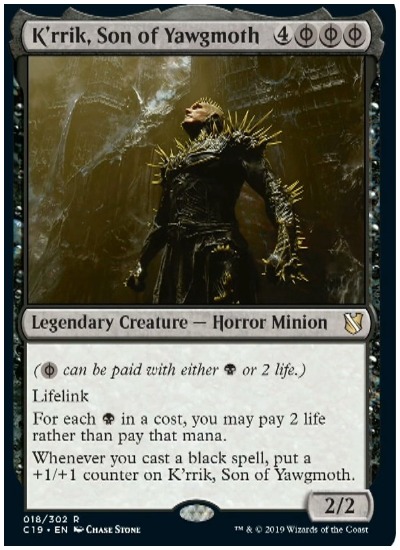 Rated as perhaps the best card in C19 pre-release, K'rrik, Son of Yawgmoth uses Phyrexian Mana, a mechanic that hasn't been seen in MTG for some time. The hype didn't last, however. K'rrik Son of Yawgmoth is priced at around $11.50
Lightning Greaves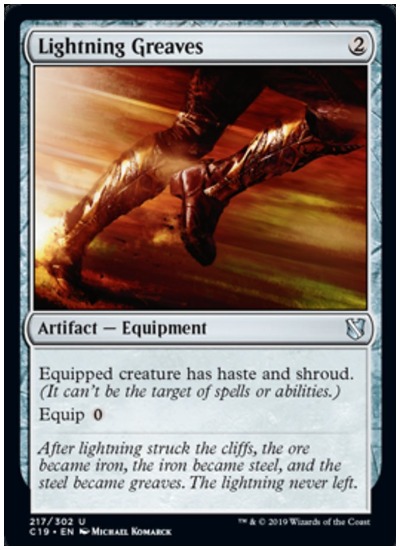 It's not often in Magic that an artifact comes along that costs nothing to equip, and that's a big part of the value found in Lightning Greaves. Found in the Naya Primal Genesis deck, Lightning Greaves is in the top 20 most-played cards in the Commander format. It's valued at around $7, and it appears that the artifact won't fluctuate too much in price.
Seedborn Muse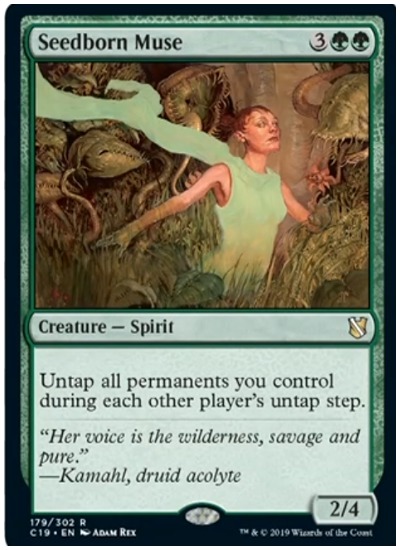 Featured during the Gen Con Commander 2019 reveal, Seedborn Muse fits into just about any Commander deck that's playing Green and comes in the Faceless Menace C19 deck. The spirit has seen less action than previously but is still valued at around $6.
Solemn Simulacrum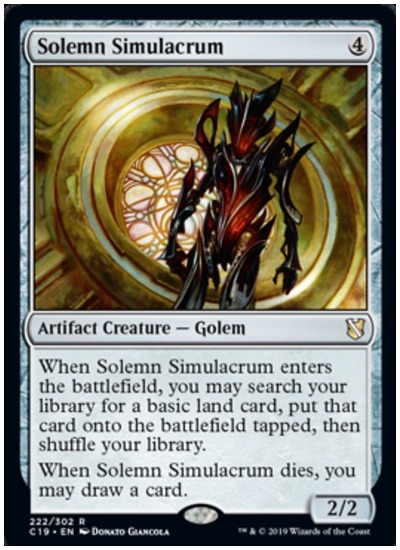 Providing ramp in Commander is always a reason to celebrate. Solemn Simulacrum fits well enough into the C19 Merciless Rage deck, but its value is in its versatility. The artifact creature is another card that will remain valued at around $5.
Thran Dynamo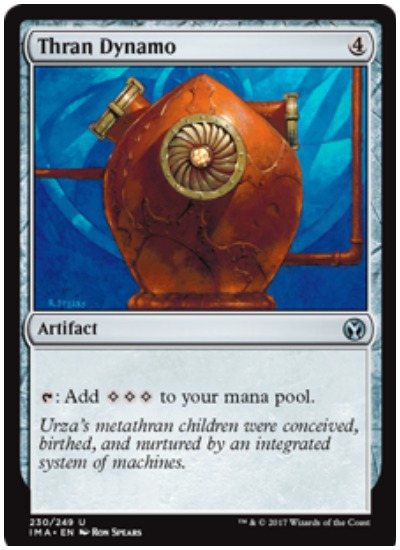 Found in the Sultai Faceless Menace C19 preconstructed deck, Thran Dynamo is an artifact that adds three colorless mana when tapped. When combined with Guilded Lotus, expect major acceleration. Thran Dynamo was priced around $3 and has climbed to about $5.
Related: Here are the best Commander 2019 decks for new players
Ohran Frostfang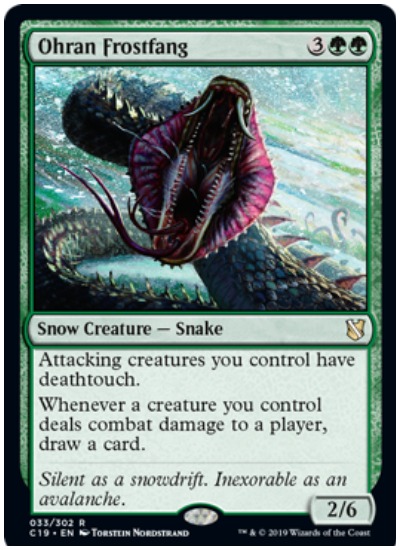 Once priced at almost $20 back in the day, Ohran Frostfang is slowly gaining its value back after being reprinted in the C19 set. It's currently priced at around $4 but should rise to $5 if the trends remain consistent.
Sanctum of Eternity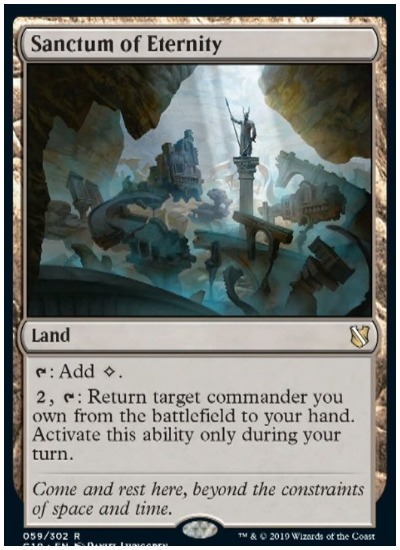 An extremely versatile land found in the Rakdos Merciless Rage deck, Sanctum of Eternity rose from pennies to a value of around $4.