The final battle is underway in War of the Spark on MTG Arena, with newer Magic: The Gathering players and veterans of the game wondering which Limited format is better.

In previous expansions on MTG Arena, the Limited formats often provided the same player experience. Whether one chose Sealed or Traditional Draft, it was more about personal preference. With the new War of the Spark expansion, however, this isn't the case.

Magic: The Gathering War of the Spark is unlike any previous MTG Arena expansion. Containing a total of 36 planeswalkers, God-Eternal zombies, and wild instant and sorcery spells, the metagame script in Limited has been flipped.

Traditional vs. Sealed Draft MTG Arena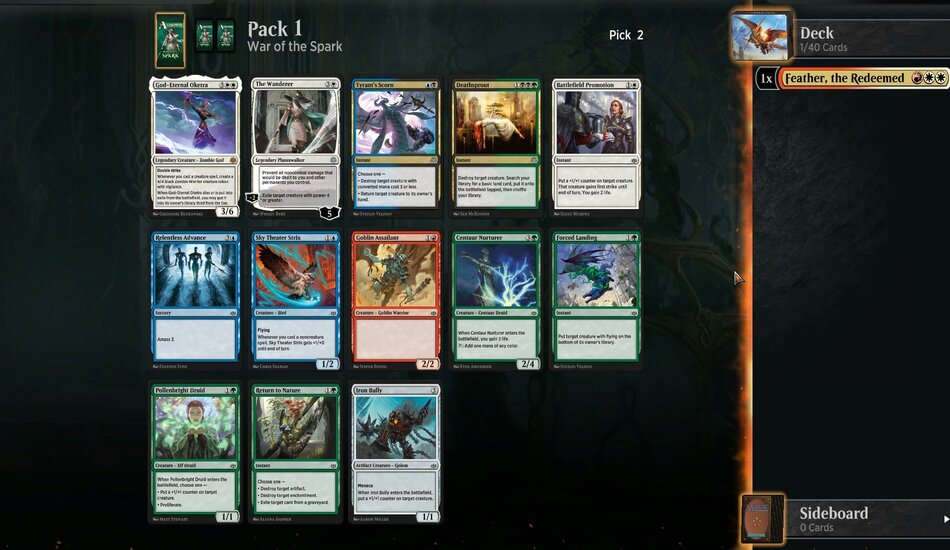 In a Limited Sealed and Traditional Draft, players build decks around the "bomb" cards they get from booster packs. In Sealed, there are six boosters a player gets all at once, while in Draft, there are three that get rotated between bots and other players. Playing Sealed will get a player more planeswalkers (potentially) for their library and contain a higher number of bombs.

The problem, however, is getting all those different colored bombs to function properly in a deck. In addition, Limited Sealed on MTG Arena isn't played in a best-of-three format.
The War of the Spark expansion is bomb-heavy but lacks the aggro and lower mana cost creatures typically found in other expansions. And if the booster packs don't supply spells with card advantage or mana ramp, the deck will never live up to its full potential. Each match then becomes a basic crapshoot, lacking strategy and skill.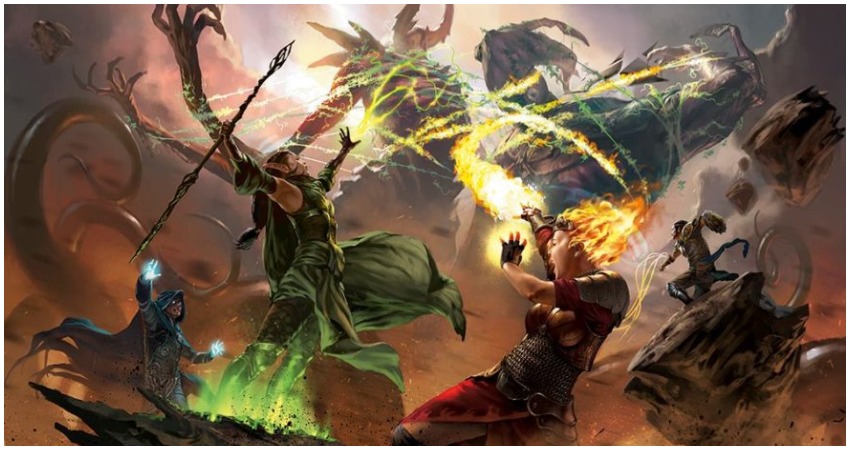 In Traditional Draft, players have more options regarding putting together a symbiotic and functioning deck. Plus, the matches won are determined through best-of-three play. The freedom in building a more functional deck is more enjoyable to play and can earn a player more wins, which means more gems and booster packs awarded with each win.

Playing Traditional Draft over Sealed, however, won't guarantee a player wins if they don't put together a top-notch deck using the B.R.E.A.D acronym and deck-building skills. With God-Eternal's afoot (who can't be permanently removed from the game) and so many planeswalker bombs, a player must have a well-balanced deck to compete at a higher level.
Even a powerful deck going up against another power-hitting deck might come down to who plays first, as long as that player can keep the tempo going throughout the match. This is typically the case with any type of Limited format play, but it's especially true with the War of the Spark expansion in Traditional Draft.

Between playing Limited Traditional Draft or Sealed, it essentially comes down to what makes playing the matches fun. Beginners to MTG Arena might prefer Sealed simply because they're not used to drafting, while the challenge of Traditional Draft might spark a fire in them to learn. Either way, both are enjoyable. But for the War of the Spark Limited formats, Traditional Draft wins out over Sealed.