A new Magic: The Gathering series What the Deck, hosted by Sean "Day9" Potts, is taking Twitch television shows to the next level.

Produced by Wizards of the Coast, What the Deck features non-meta Standard fan-submitted decks that Day9 and his guests use to see who can outwit one another.

Running for five episodes (every other week), episode one "Fblthp vs Niv-Mizzet Reborn," got off to a good start in terms of viewership on May 6. Showcasing Magic: The Gathering pro Brian Kibler playing a Niv-Mizzet deck against Day9's weird Fblthp decks, the Twitch series averaged over 7,000 live views in the first hour. As the stream entered hour two, the viewer count went above 7,500.

These Twitch viewership stats aren't anything to write home about, but considering Day9 usually averages around 4,000 to 6,000 live views on his channel, What the Deck is off to a decent start and has the potential to keep growing.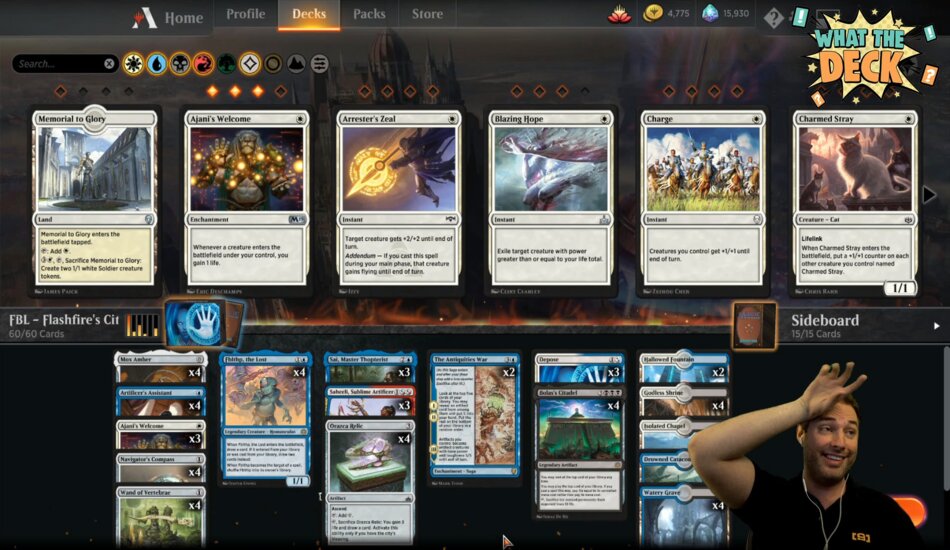 Fan-submitted decks using Fblthp and Niv-Mizzet were chosen by Kibler and Day9, with each match on MTG Arena featuring a new deck. Day9 hosted the show much like his normal streams on Twitch.

In between each match, however, Kibler and Day9 discussed why they made certain moves and the thoughts behind choosing the fan-submitted decks they played with. During matches, Day9 did most of the talking, but Kibler would sometimes chime in with a few comments.

Neither Magic: The Gathering player dominated the other with their janky decks, even though they tried to do so. What the Deck episode two will air on May 20 at 2pm CT on Day9tv, featuring special guest MTG Arena streamer Kacem Alexandre "ProfessorNoxious" Khilaji.