London is the stage for Magic: The Gathering's second Mythic Championship, showcasing Modern Constructed and a couple of new rules. Modern decks are all about speed, combos, and finding that perfect card to win the match as quickly as possible.

Leading up to the Mythic Championship in London, debates have been taking place regarding a new rule across all formats in Magic: The Gathering: The London mulligan. The rule allows players to draw seven cards each time they mulligan. Once they've decided to keep a hand, they discard cards equal to the mulligan they're on and put the cards on the bottom of their library.

Wizards of the Coast is using Mythic Championship II as a public testing ground for the new rule, specifically in the Modern format. In Modern, speed is the name of the game. Players are looking to take advantage of the London mulligan to win matches as quickly as turn three or four. They'll accomplish this by looking for specific cards, or removing ones they don't want depending on the matchup.

This leads into another new rule that's being implemented in London. Players pick a deck to bring to a tournament based on how they believe it will perform against other decks. The MTG Mythic Championship II takes it a step further, allowing players to see their opponent's deck prior to the match.

In conjunction with the London mulligan, the open deck rule is making waves. Much of the controversy revolving around the London mulligan believed combo decks would benefit, but it's been quite the opposite. Modern decks like B/W control have been dominating so far, especially when paired up against Tron or Izzet Phoenix (two of the most popular Modern format decks).
Modern Constructed leaderboard after five rounds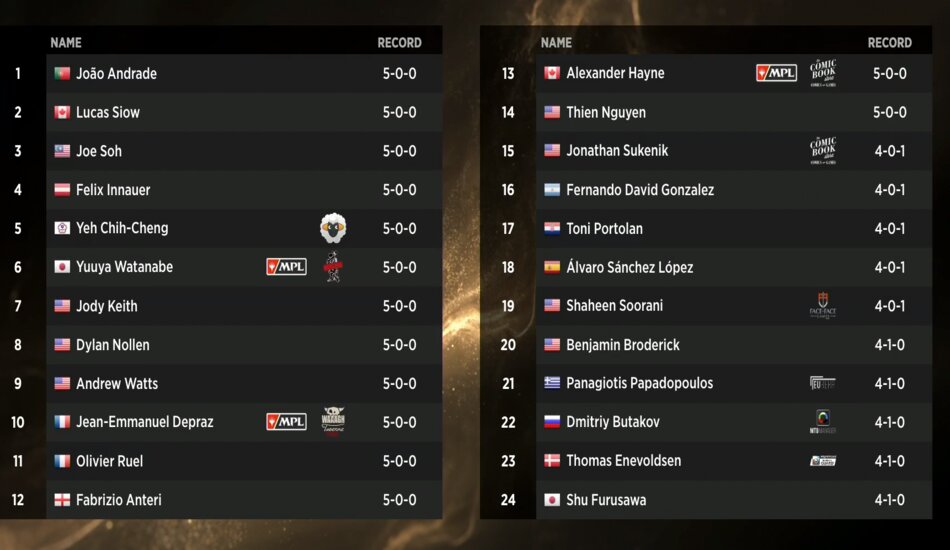 The final rounds of Modern Constructed at the second MTG Mythic Championship in London are being played, and there's been plenty of crazy action and upsets. Keep an eye on who's at the top of the leaderboard and what decks make the biggest impact using the London mulligan and open deck rule.