Warrior and defender of others, this is Gideon Jura. A hero falls as the war on Ravnica enters its final act with Magic: The Gathering War of the Spark. The expansion, set to release at the end of April on MTG Arena, features over 30 planeswalkers pitted against Nicol Bolas and his God-Eternal zombies.

Gideon and his Heartwarming Redemption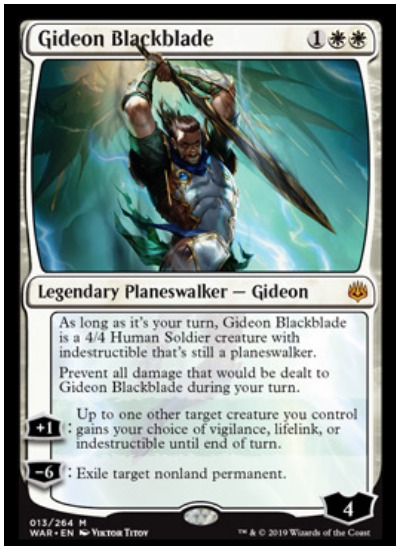 Gideon Jura has fought on a number of planes, standing up for his friends, battle-worn colleagues, and the ones being repressed. But in his early fighting days, Gideon made a fatal error. Enlisted by the God Heliod to defeat the titan Erebos, Gideon and his irregulars (fighting troops and friends) charged head-on into battle. Gideon using Heliod's spear, hurled it at Erebos, only for him to change the direction of the spear and wipe out all the irregulars.

Heartwarming Redemption shows the irregulars welcoming Gideon into the afterlife in the underworld on Theros. The card is a four mana (one red, and one white) instant that gives life for discarding cards in the hand.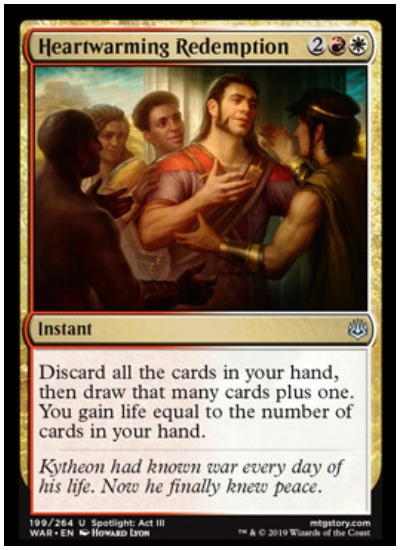 "Kytheon (Gideon's birth name) had known war every day of his life, now he finally knew peace," reads the flavor text on Heartwarming Redemption. His death was foretold through the War of the Spark reveal of Gideon's Sacrifice. Once again, putting himself in danger to save others. Because that was the Gideon way.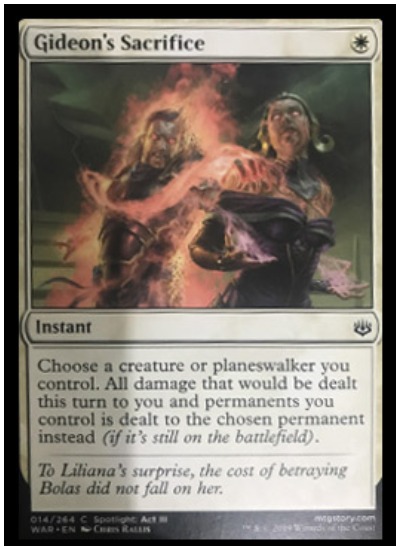 Many are wondering if Gideon will return, and according to Nic Kelman in an interview with Polygon, he will not. MTG War of the Spark is truly the end for Gideon, but for those who fight on behalf of others, he'll always be remembered.

MTG War of the Spark pre-release takes place on April 27, with MTG Arena launching the new expansion two days prior.