Magic: The Gathering is growing in sales and players, thanks in part to its digital offering, MTG Arena. Now Wizards of the Coast wants to reward new and returning MTG Arena players alike for visiting its game store for the age-old tradition of FNM, or Friday Night Magic.

Local Wizards Play Network, or WPN, game stores are being given MTG Arena codes, redeeming three free booster packs. It's not a huge reward, but who's going to complain about free cards?

What is Friday Night Magic?

From Wizards of the Coast humble beginnings in 1993 to now, tabletop play has always been the foundation of Magic: The Gathering. Local game shops who are part of the WPN typically run two formats, ranked and casual.

Casual, as it implies, can run any format desired in Magic: The Gathering. Ranked will run either Standard, Modern, Legacy, Vintage, or Sealed Booster Draft.

FNM Vs. MTG Arena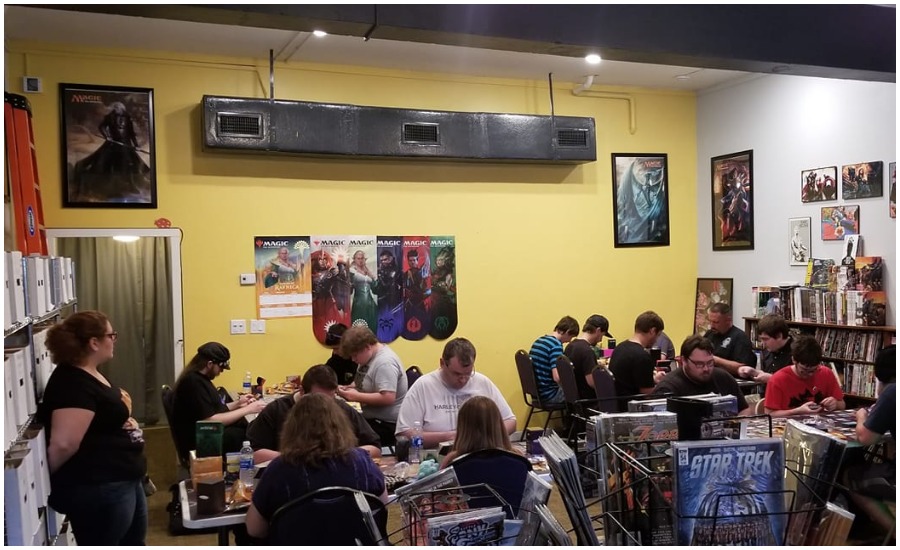 The differences between actively playing at a LGS or online with MTG Arena depends on what formats a gamer likes to play in. MTG Arena only offers Standard and Limited (Sealed and Draft). Formats like Modern or Legacy can only be found in local game stores.

Wizards of the Coast wants players to experience both, hence why it's offering booster packs during FNM. It's smart marketing and introduces players to another format. Magic: The Gathering is what it is today due to the number of ways gamers can play.

With the War of the Spark expansion releasing at the end of April, expect FNM events to pick up. Information and rules on FNM can be found at the Wizards Play Network page. Redemption codes will be valid before and after the launch of War of the Spark.