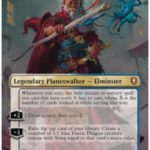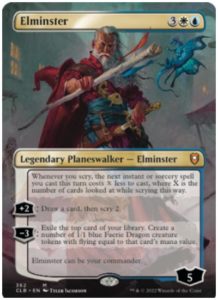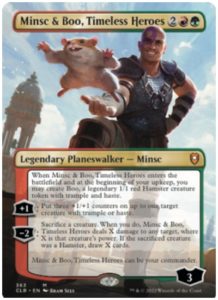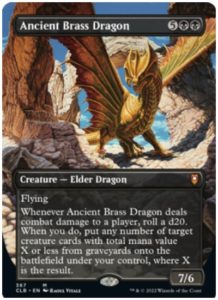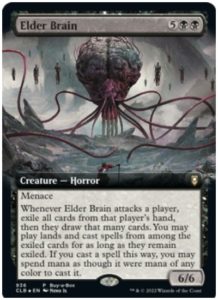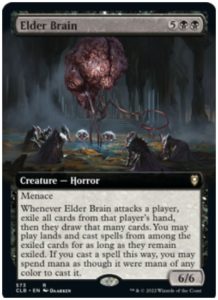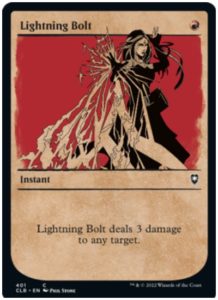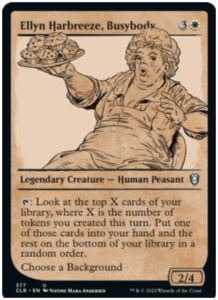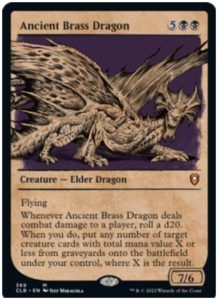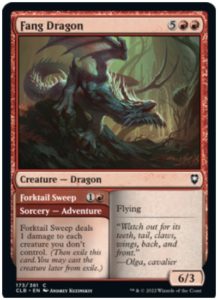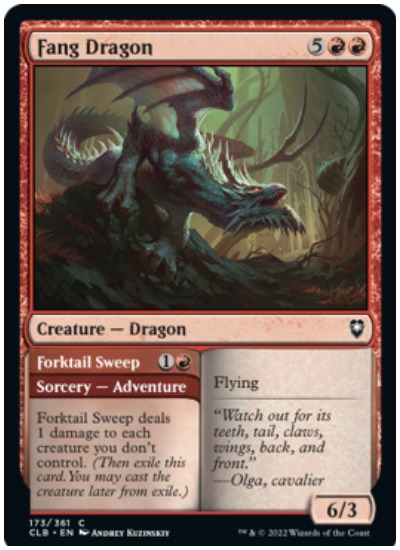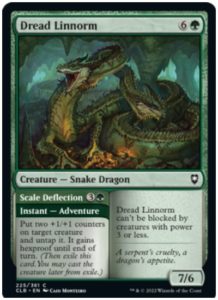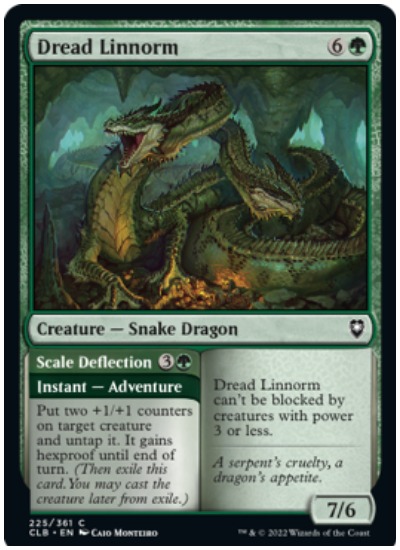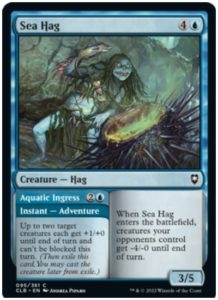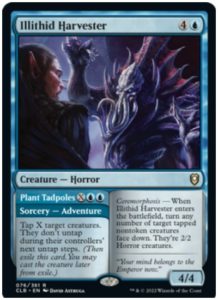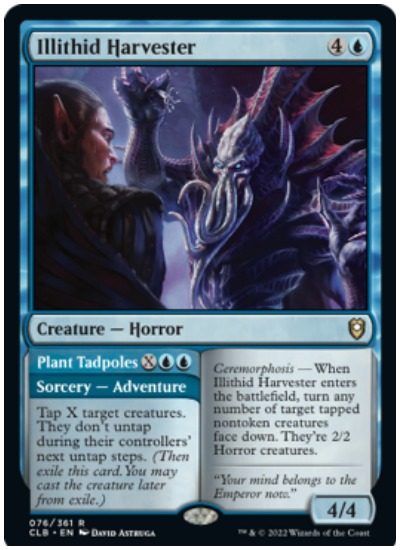 The release of the Commander Legends: Battle for Baldur's Gate set is bringing back popular mechanics from Forgotten Realms and Throne of Eldraine, along with a card style from the D&D Magic: The Gathering Standard-legal set and a Showcase frame from ELD.
Scheduled to release on June 10, there are a total of three different card styles within the upcoming Commander Legends: Battle for Baldur's Gate (CLB) set. Rule Book treatments return from AFR and will get applied to a variety of cards, from creatures to spells. Planeswalkers will have borderless art versions and a variety of cards will have extended art, some featuring alternative art as well.
During the initial Baldur's Gate spoiler stream, planeswalker borderless versions were revealed for Minsc & Boo, Timeless Heroes and Elminster.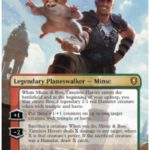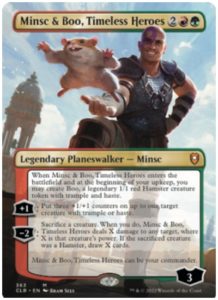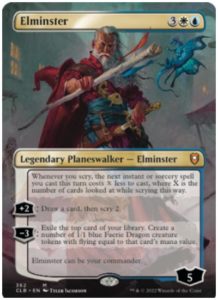 Extended art versions were featured via Ancient Brass, along with Elder Brain, which included a unique buy-a-box extended alternative art version.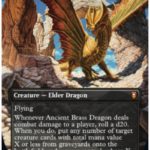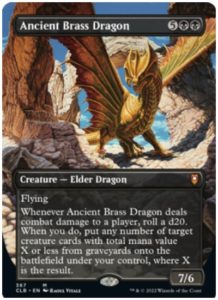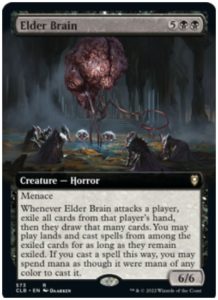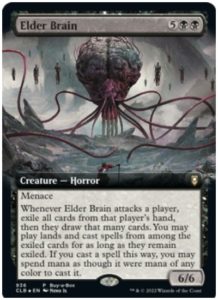 No unique Showcase Adventure frames were shown during the Baldur's Gate spoiler stream, but it's possible the set may contain alternative-art versions or have Adventure cards featured with a Rule Book treatment.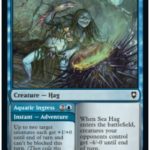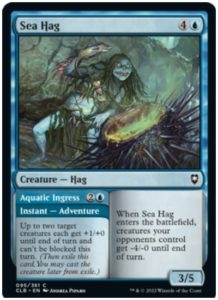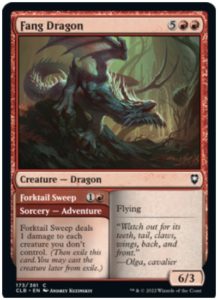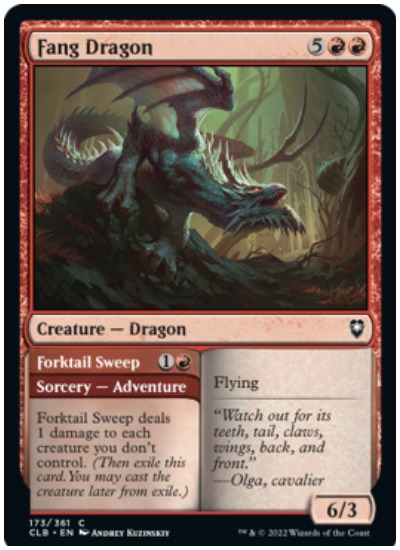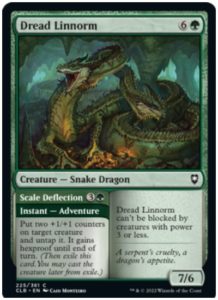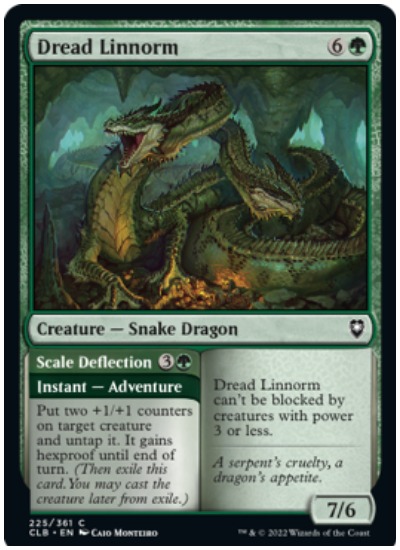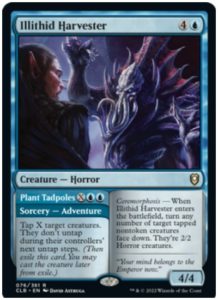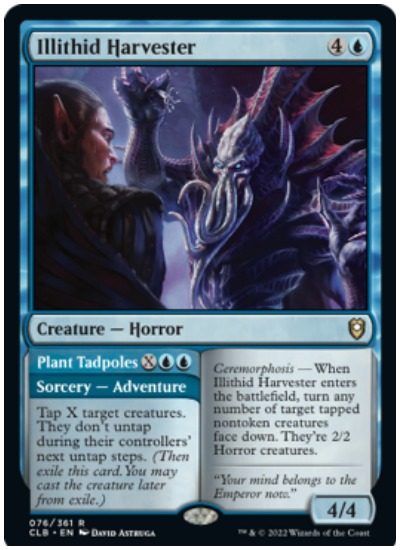 And a total of four cards were revealed to have the Rule Book treatment, from spells like Lightning Bolt to legendary creatures like Ellyn Harbreeze, Busybody.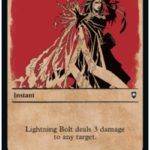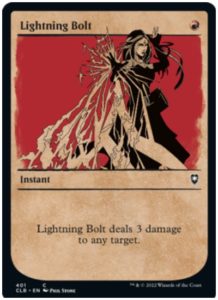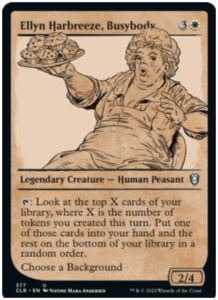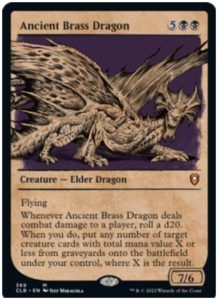 The Commander Legends: Battle for Baldur's Gate set will have Draft and Set booster packs, along with collector boosters. A prerelease box will get released during the CLB prerelease events that will take place from June 3 to 5. And a set bundle with eight set booster packs will also be available at the global launch, which is scheduled for June 10.
All images via WotC, Magic: The Gathering.