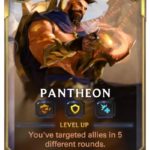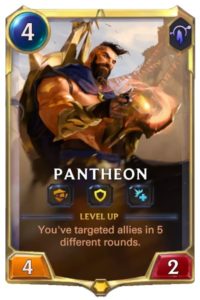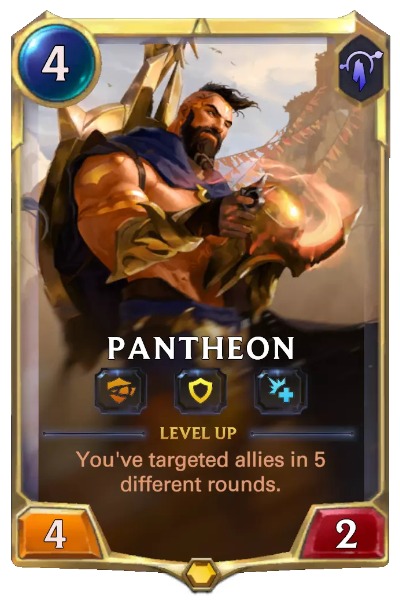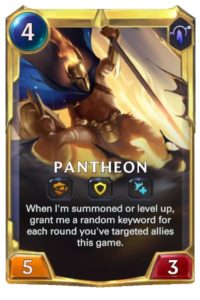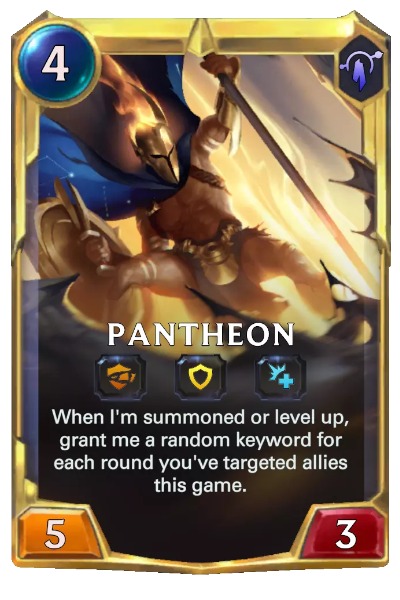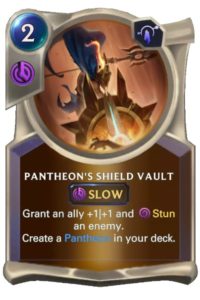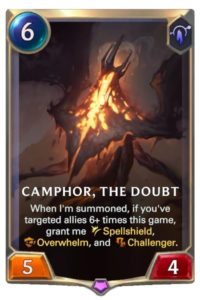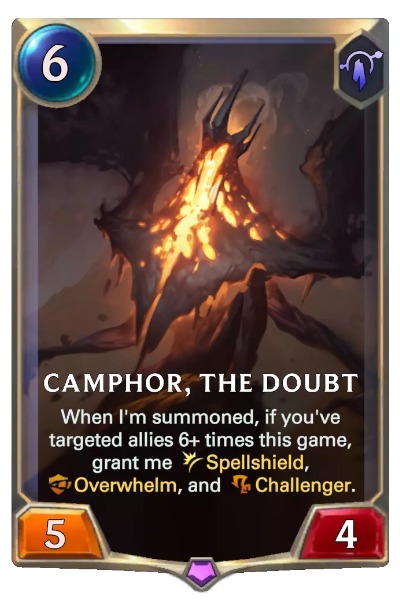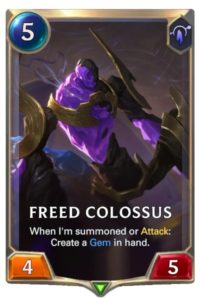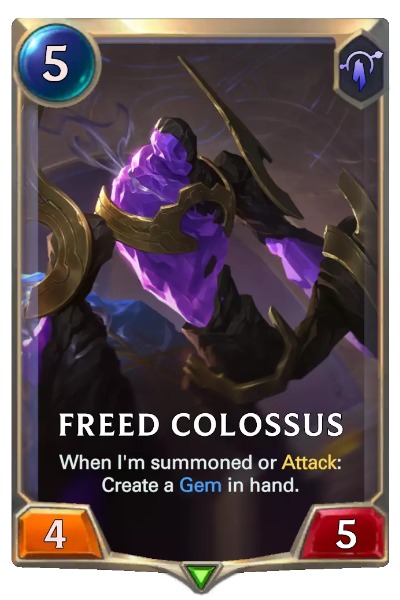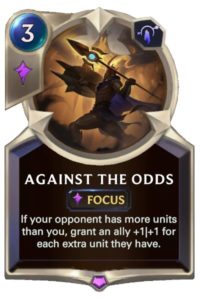 Riot Games has revealed Pantheon, the second Legends of Runeterra champion from the upcoming Magic Misadventure expansion, packing a level up that can quickly end games.
Synergizing with the new LoR keyword Fated that was spoiled yesterday, Pantheon is a four-drop champion from the Targon region. The new champion has Overwhelm, Barrier, and Fated. The keyword Fated increases a unit's stats by +1/+1 each round an ally targets them, and Pantheon levels up when you've targeted allies in five different rounds.
Pantheon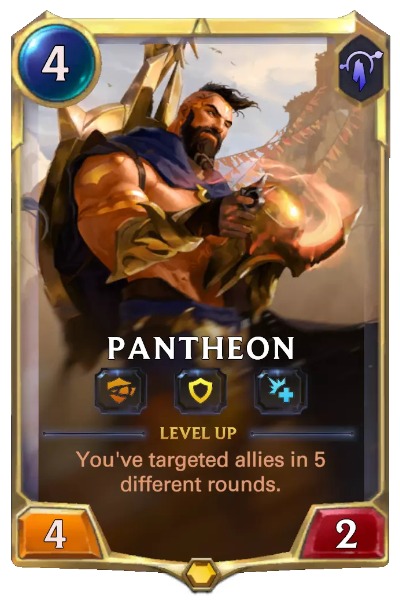 Casting cost: Four
Region: Targon
Type: Champion
Stats: 4/2
Keywords: Overwhelm, Barrier, and Fated
Level up: "You've targeted allies in five different rounds."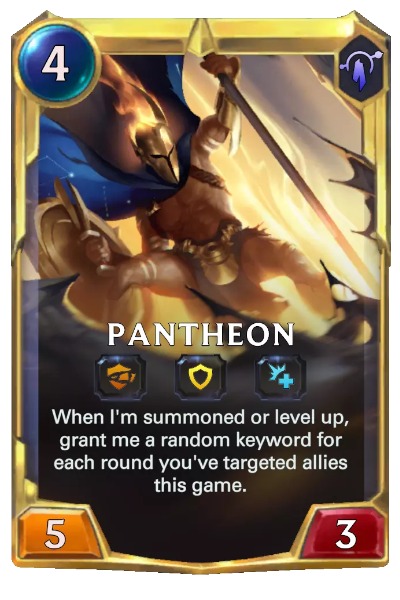 Upon leveling up, Pantheon's stats increase to 5/3 and he gains a random keyword for each round you've targeted allies that game, which is a minimum of five keywords. The downside to Pantheon is his weak toughness stats, leaving the Targon champion susceptible to removal spells.
Pairing Pantheon with a champion like Taric or Shen, however, protects the Targon champion and synergizes with his level up. Pantheon's spell is Pantheon's Shield Vault, a Slow speed spell that grants an ally +1/+1 and Stuns an enemy unit.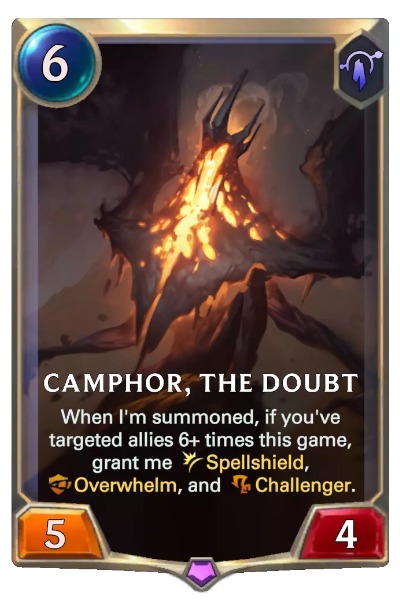 Camphor, the Doubt was revealed with Pantheon today. It's a six-drop 5/4 that gains Spellshield, Overwhelm, and Challenger upon getting summoned when you've targeted allies six or more times that game.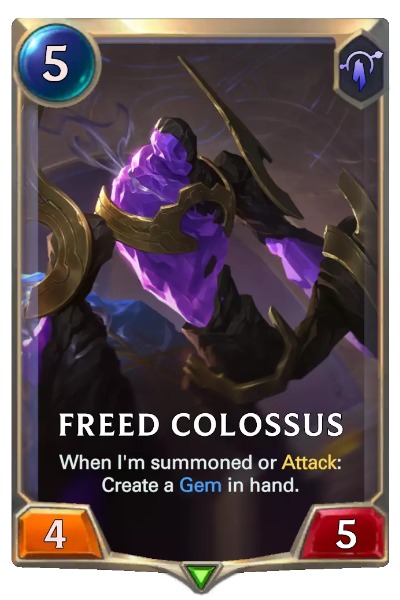 The LoR Magic Misadventure spoilers today also included Freed Colossus, a five-drop 4/5 that creates a Gem in hand when summoned or attacking. And Against The Odds is a three-drop Focus speed spell that grants an ally +1/+1 if your opponent has more units than you.
Players can test out Pantheon, the new Targon region LoR champion, when the Magic Misadventure expansion is released on Dec. 8.