This article is brought to you by LoLwiz — The No. 1 in-game stats app.
---
Lee "Faker" Sang-hyeok could make as much as $4.6 million every year according to one former South Korean esports player.
Former KT Rolster StarCraft pro and current TV personality Hong "YellOw" Jin-ho claimed that he had specific information regarding Faker's salary when on RadioStar, a Korean cable talk show on MBC. YellOw said that Faker makes a minimum of three billion won (approx. $2.8 million USD) each year, according to LCK news site Korizon. This number is only slightly higher than previous reports of the LCK superstar signing for $2.5 million USD in 2017.
Including incentives like winnings and sponsorships, YellOw claims the paycheck would jump to around five billion won, which is equivalent to about $4.6 million USD. This is significantly higher than our own estimate of Faker's earnings. Despite his claims, it's unclear how exactly YellOw knows any specific information regarding Faker's salary, though.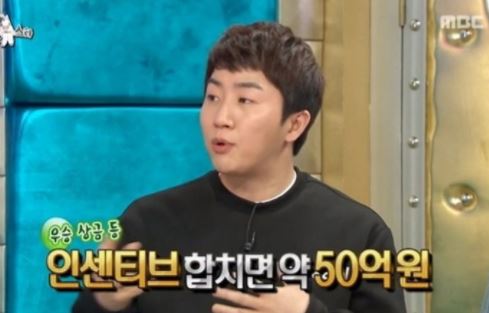 According to YellOw, it's easy in the current industry for a pro gamer to net $100,000 yearly. In his days of playing StarCraft in the early-to-mid 2000s, a player could only earn that much if they were one of the best in the scene.
Faker certainly qualifies as the best of the best, so $4.6 million wouldn't be too far-fetched. After all, it's still a wildly lower number compared to top-level professionals in traditional sports. The NFL's Cam Newton reportedly rakes in $53.1 million yearly, and the NBA's LeBron James takes home $77.2 million, according to a report from Forbes.
At the age of 21, Faker has won three of his four appearances on the World Championship stage, as well as four LCK championships and several other victories at MSI, IEM, and All-Stars.
Most recently, though, things haven't been going so great for Faker. Despite his inarguable success, he and the rest of his SK Telecom T1 teammates just finished one of the worst seasons of their career with a first-round knockout in the LCK playoffs.
Of course, the last time SKT had a season this bad was 2014, and they came back to Worlds the next year and won. So despite the poor results of this split, it's unlikely Faker's earnings will take much of a hit, if any at all, for quite some time.