The most interesting group at the 2016 World Championship was Group D.
Featuring Samsung Galaxy of the LCK, Royal Never Give Up of the LPL, and the best-yet iteration of TSM, it was instantly labeled the Group of Death by pundits and fans. And it certainly lived up to that moniker. There were great performances across the group stage, but the level of play was highest in Group D.
For Samsung and Royal, the story is the same this year. Once again, they're placed in the same group—Group C this time. Once again they'll have a dominant LCS squad to contend with in G2 Esports of Europe. It's going to be a fun battle between these three and whichever play-in makes it, possible NA's Cloud9.
Which of the teams can survive such a tough group?
Can Samsung finish the job?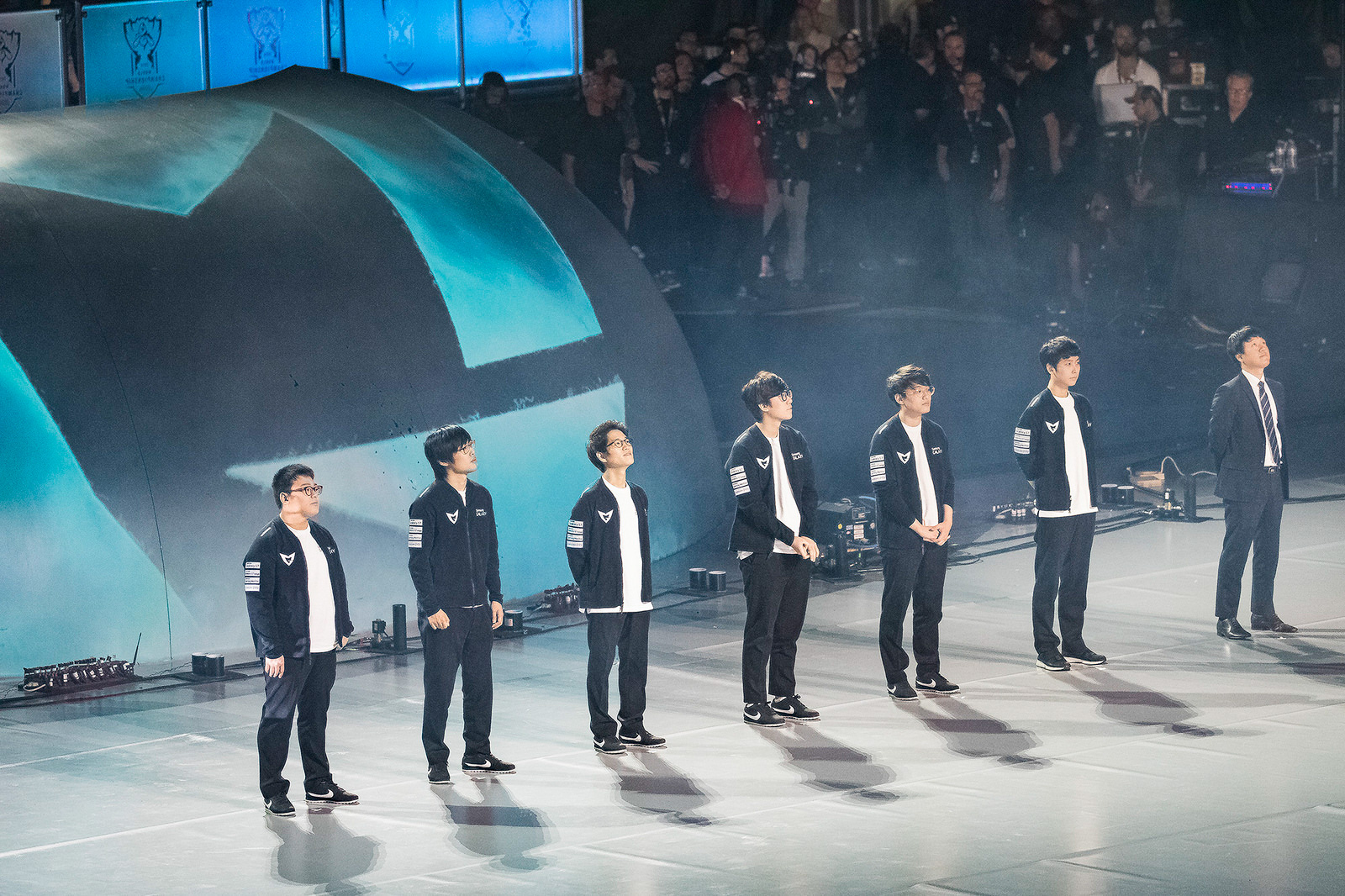 Last year's World was supposed to be a duel between SK Telecom T1 and ROX Tigers.
But a bad roll of the dice in the bracket stage draw meant we wouldn't see the two teams duke it out in the Worlds final for a second straight year. Instead, after SKT eliminated ROX in the semifinals, they went into the final as huge favorites against the third LCK team Samsung Galaxy.
Samsung put together a dominant month to reach the final, but were not considered in the class of SKT. Their nerves showed as they lost the first two games. But after an SKT Baron throw in the third, the improbable happened—Samsung came back and tied the series. But just like they have so many times before, SKT emerged triumphant.
Samsung stuck together after that crushing defeat. They kept nearly the entire roster in a bid to make it one step further and claim the trophy.
Something old, something new
It's not that Samsung haven't tried to change. They brought in Kang "Haru" Min-seung—a new, younger jungler in favor of Kang "Ambition" Chan-yong. But after uneven results with Haru in the summer meta the team turned back to their trusty veteran, who showed greater synergy with mid laner Lee "Crown" Min-ho.
Ambition's exploitable early game is still a problem though, and Crown isn't the player he used to be. Crown's decrease in form has forced the team to invest more in the side lanes. For the most part, it has worked. Top laner Lee "CuVee" Seong-jin has been more consistent reliever of pressure. And he's maintained his magical ability to convince his opposing laner to feed, a key part of Samsung's victories in the regional qualifiers, this year and last.
But the real story has been the improvement of ADC Park "Ruler" Jae-hyuk. He was the team's weakest member last year, and only a late-season support sub in favor of Jo "CoreJJ" Yong-in stabilized his lane. Ruler still loves utility ADCs like Varus and Ashe, but he's dealing much more damage than he used to. His becoming one of the best ADCs in Korea is a big reason why Samsung had such a good summer split, finishing the regular season in second place.
If Samsung can survive lane phase against their group opponents, the team's coordination and Ruler's late-game damage will make this team very hard to beat.
Royal Never Give Up: Can they finish?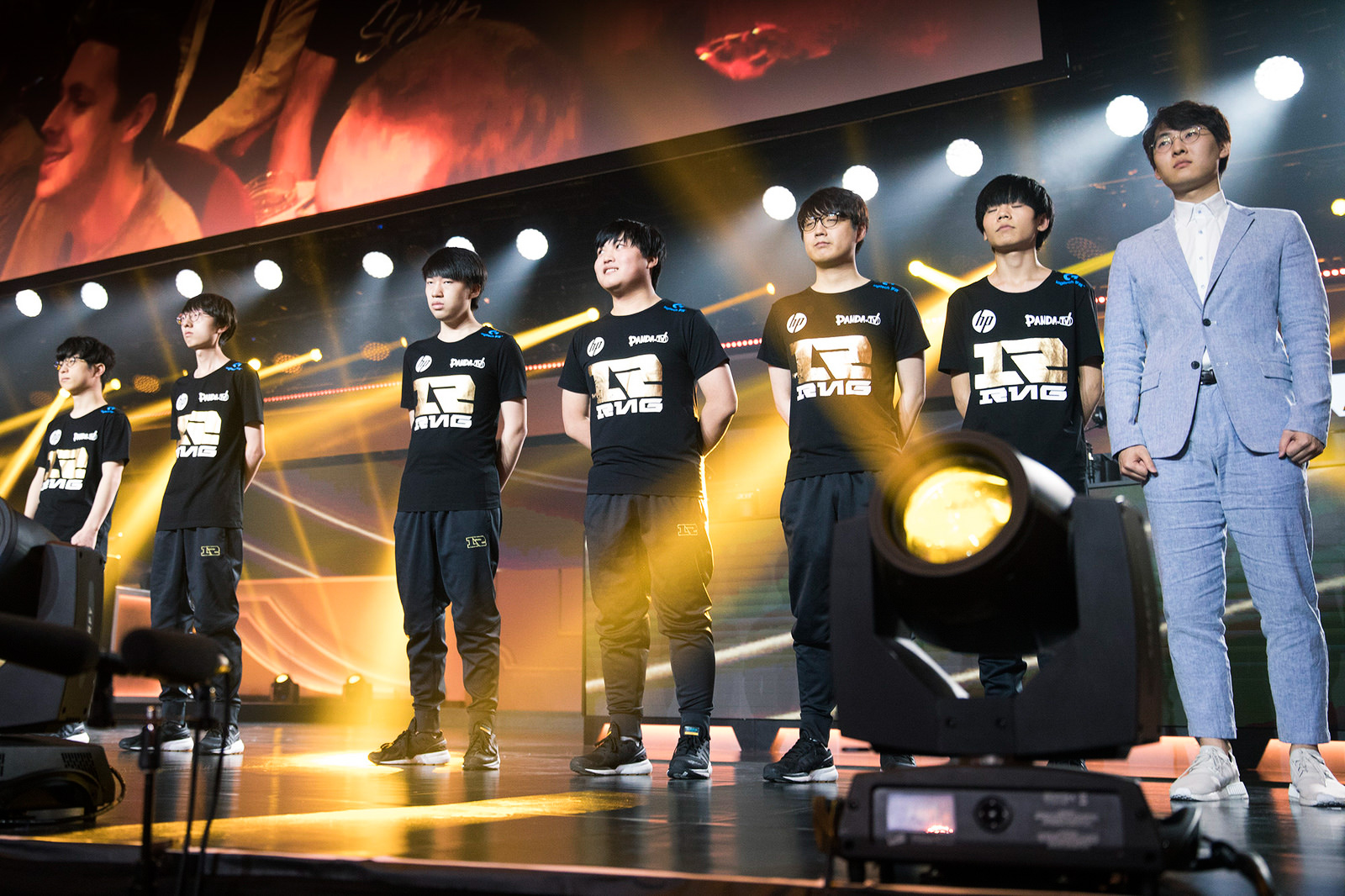 Royal Never Give Up exemplify the traditional LPL style perfectly. They play a chaotic, skirmish-heavy style in which they are comfortable trading objectives and setting up their carries. It speaks to the talent of the all-Chinese squad that any of the players outside support Shi Sen-Ming can carry games.
But the best carry has been mid laner Li "xiaohu" Yuan-hao. The "little tiger" showed tremendous promise last year, but sometimes played too aggressively. He's stayed aggressive this year but has backed it with better judgment. It's weird that a team with star ADC Jian "Uzi" Zi-hao doesn't focus on , but Royal is best when xiaohu is carrying.
One of xiaohu's finest moments was Royal's tournament-clinching win over MVP at Rift Rivals. With Uzi out of the lineup, xiaohu was tasked with carrying on Corki, and boy did he deliver. He survived a rough lane phase to pick up kill after kill. It was a breathtaking game from xiaohu.
Are they flexible enough to win?
The problems for Royal come both early and late. They have a tough time getting to those skirmishes in shape to fight. And when the games go late, their macro and execution can let them down.
Throws like that at the Baron pit are what let EDG hold on in the LPL Finals. Then Lee "Scout" Ye-chan's superior early game shut down xiaohu and EDG completed the reverse sweep.
When RNG get in games like this, they need to be more flexible. They need to shore up their early weaknesses and improve their execution around late objectives. The group stage setting, where Royal could face three opponents with vastly different styles, will be a big challenge. Remember, this is the team that lost inexplicably to Splyce's macro last year.
G2 Esports: Completing the redemption story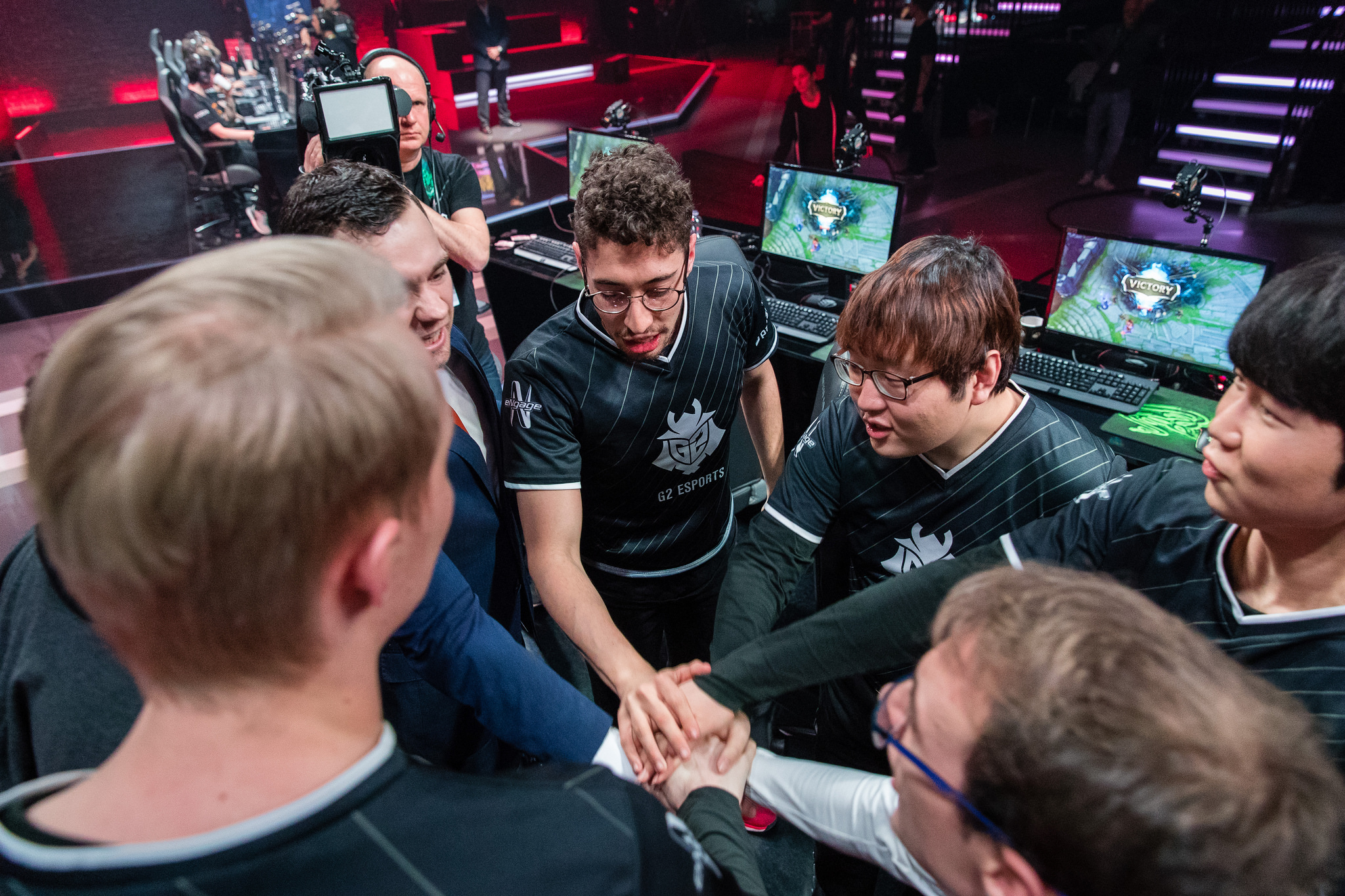 G2 Esports went into the year with a ton of doubts surrounding the team's international performances. And while the memes continue, G2 have quietly put together a solid year. They're still the dominant force in EU, but they've made two international finals, at IEM Katowice and the Mid-Season Invitational. That those series didn't go well is not the issue—the group is better at adapting and figuring out its win conditions than last year's version.
Do they have enough horsepower?
In a best-of-five setting, G2 remain one of the most dangerous teams around. Their late-game macro and ability to adapt makes them difficult to handle. But the group stage is not a best-of-five. As teams race to figure out the meta and each other, G2 will have to be careful not to fall behind.
The chaotic nature of the group stage makes it important to have singular talents to rely on. The question will be if G2's talent can stand up to that of Samsung and Royal. On paper, it's going to be tough. Solo laners Ki "Expect" Dae-han and Luka "Perkz" Perković are not going to be win conditions against players like CuVee and xiaohu.
The most obvious answer is to put resources in ADC Jesper "Zven" Svenningsen. But G2 hasn't really done that for most of the split. Instead, they like support Alfonso "Mithy" Rodriguez to roam and set up plays for his teammates. Still, they should have advantages, especially late, when their crisper macro play may net them wins against less organized teams.
G2 have steadily improved as a team over last year, but it feels like with two steps forward, there's always a step back. With the memes swirling, G2 will have to put together another strong international performance and at least get out of the group to silence the haters.
Photos via Riot Games.