This 2017 Worlds story is brought to you by Predator.

---
Death. Taxes. SK Telecom T1 winning the League of Legends World Championship.
There are few constants in life. SKT winning Worlds feels like one of them. Sure, there was a year that they didn't make it to the tournament. But the last two seasons have made that feel like a distant memory.
Winning two straight World Championships is an impressive feat. Perhaps even more astounding is how they've done it: By looking absolutely invincible in the group stage. At times, it appears as if the team, forever captained by Lee "Faker" Sang-hyeok, are just toying with their opponents. They've faced some resistance from fellow LCK squads, but in the end, they've continued to collect the trophies, superlatives, and fame associated with winning Worlds.
The dominance has continued this season. A brief lull in the summer could be attributed to boredom as other pursuits piqued their players' interests as winning at League became mundane. They stumbled in the LCK finals, but they've rarely entered Worlds at top form. It's the level they discover during the tournament that's caused their opponents so much trouble.
Still, five years of dominance is a long time. It's clear that SKT still have enough left in the tank to win it all. The bigger question is: What do they have left to prove?
Heo "Huni" Seung-hoon: The man with the most to lose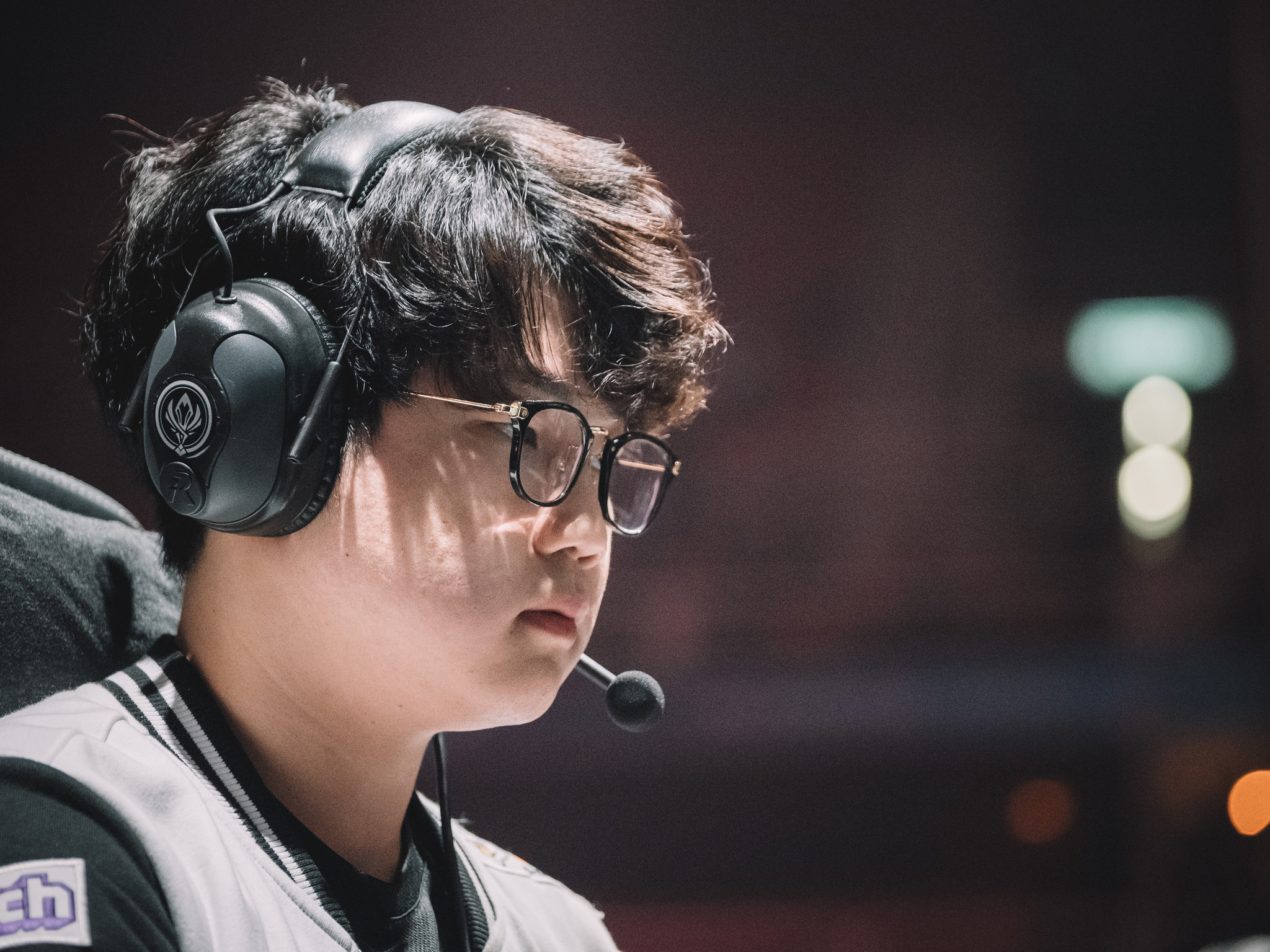 When Huni went back home to Korea last offseason, expectations could not have been higher. SKT won three World Championships with players less heralded than him. Few remember the struggles SKT had integrating those players—struggles Huni ran into head-on.
The opportunity before Huni was immense. Maybe it was too much. He had his moments throughout the LCK season, but for the most part, he was lackluster. Opponents found him easy to gank in lane and too eager to make risky plays. They carefully baited out his worst tendencies until SKT lost confidence in him.
Now Huni has a chance to rewrite his story. The performances of the three SKT top laners that won Worlds have become legend. Each player's legacy was transformed by the tournament. Jung "Impact" Eon-yeong's steadfastness continues to be his calling card. Nobody cares that Jang "MaRin" Gyeong-hwan greedily called ganks to get ahead—all we remember are the spectacular teleport plays he made with those leads. Lee "Duke" Ho-seong's relentless splitpush was a sight to behold. Win Worlds with SKT, and Huni's legacy will be transformed, too.
Han "Peanut" Wang-ho and Kang "Blank" Sung-gu: The perfect tandem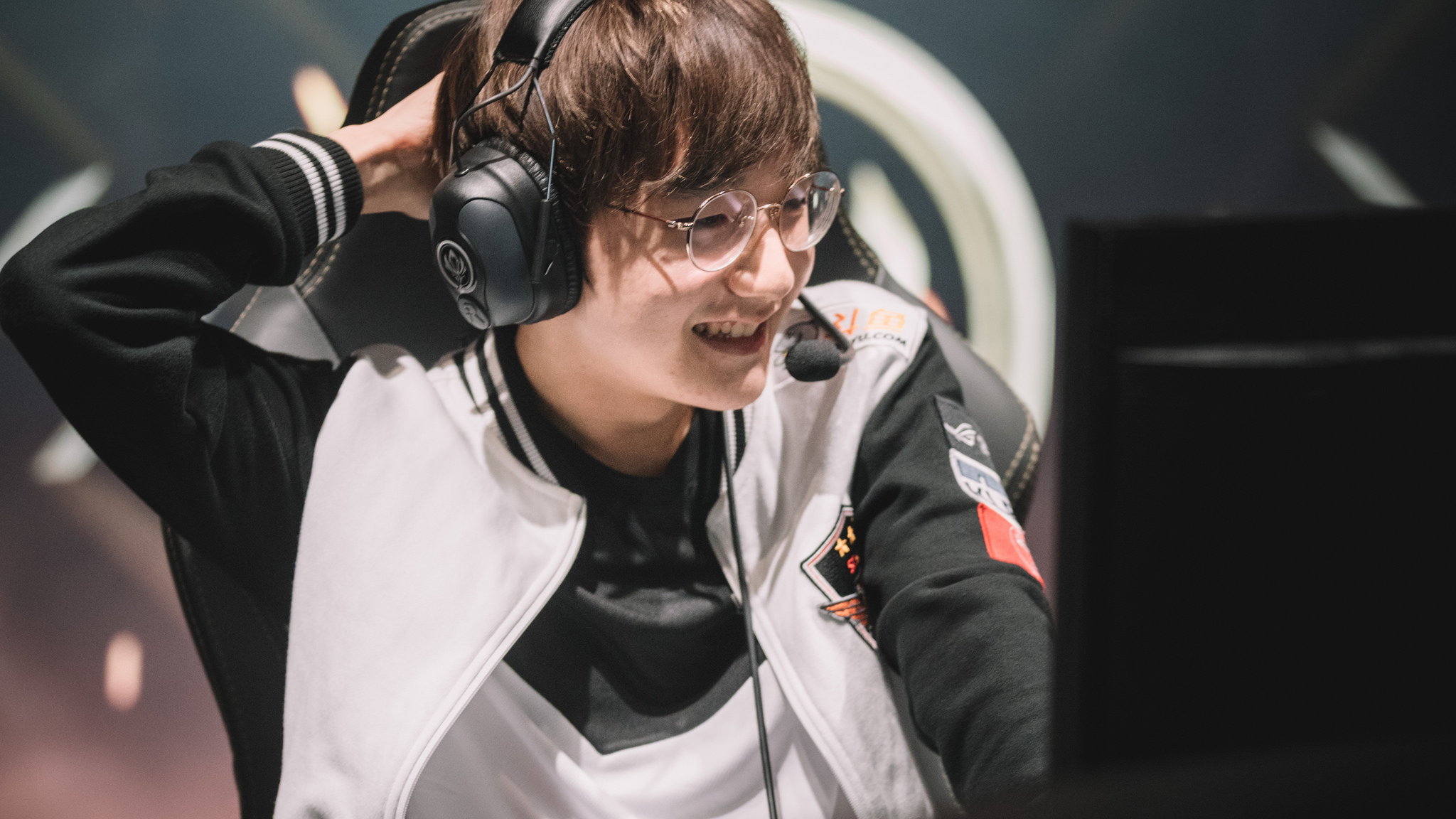 Since the very beginning, two positions on SKT have remained unchanged: mid and jungle—until this year. Bae "Bengi" Seong-woong, whom Faker relied on more than any other player, is no longer a serious pro. In his place are Peanut and Blank.
Blank is Bengi's old understudy, and it seems like he's learned his mentor's tricks. Blank is now Faker's battle ward, the player tasked with keeping mid lane safe and setting vision for SKT's plays.
But the team's full potential is only unlocked with Peanut in the game. For years, Peanut has battled the critics who call for him to reign back his aggressiveness and play more carefully. A precocious, bold jungler who loves to press his opponents into oblivion, Peanut can often dive too far behind enemy lines.
If Peanut can find the right balance between forward and back, this version of SKT may be better than any previous iteration. Peanut's joy and infectious attitude has brought this team together. But it won't be enough if he can't bring them together on the Rift.
Lee "Wolf" Jae-wan and Bae "Bang" Jun-sik: Are they stars, too?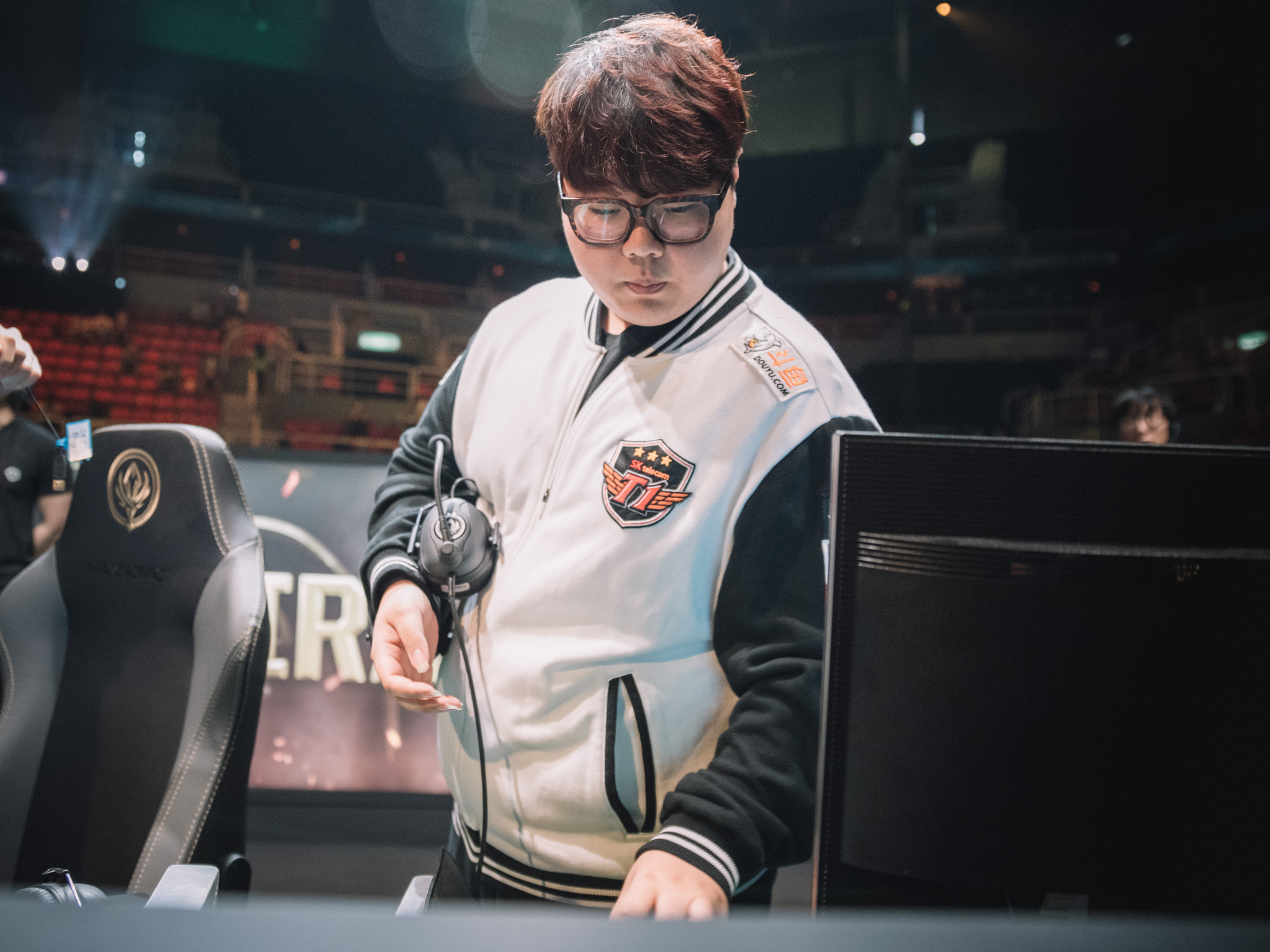 SKT's bot lane duo has eluded the eye of fame for years. It's easy to write off their success as a by-product of pressure from the other positions, and to an extent, that's true. SKT have won Worlds three times largely because they're the best at translating pressure across the team. It also helps that the Worlds meta has solidly revolved around Faker's mid lane.
Despite the two championships they've won with Faker, Wolf and Bang continue to fall short in the eyes of pundits. Wolf is never on top support lists—his lane phase is too poor, critics cry. And Bang, for all the flashy plays, is in a seemingly eternal battle with better players at his position, from Kim "PraY" Jong-in to Kim "Deft" Hyuk-kyu to the beloved Jian "Uzi" Zi-hao.
How many times does Wolf have to flash engage on the entire enemy team, winning the game by himself, for him to get his due? How many fights does Bang have to carry, front-lining if necessary, before people call him a mechanical genius? These two have played in the shadows of giants for years. Will they ever be recognized as twin towers themselves?
Faker: Nothing left to prove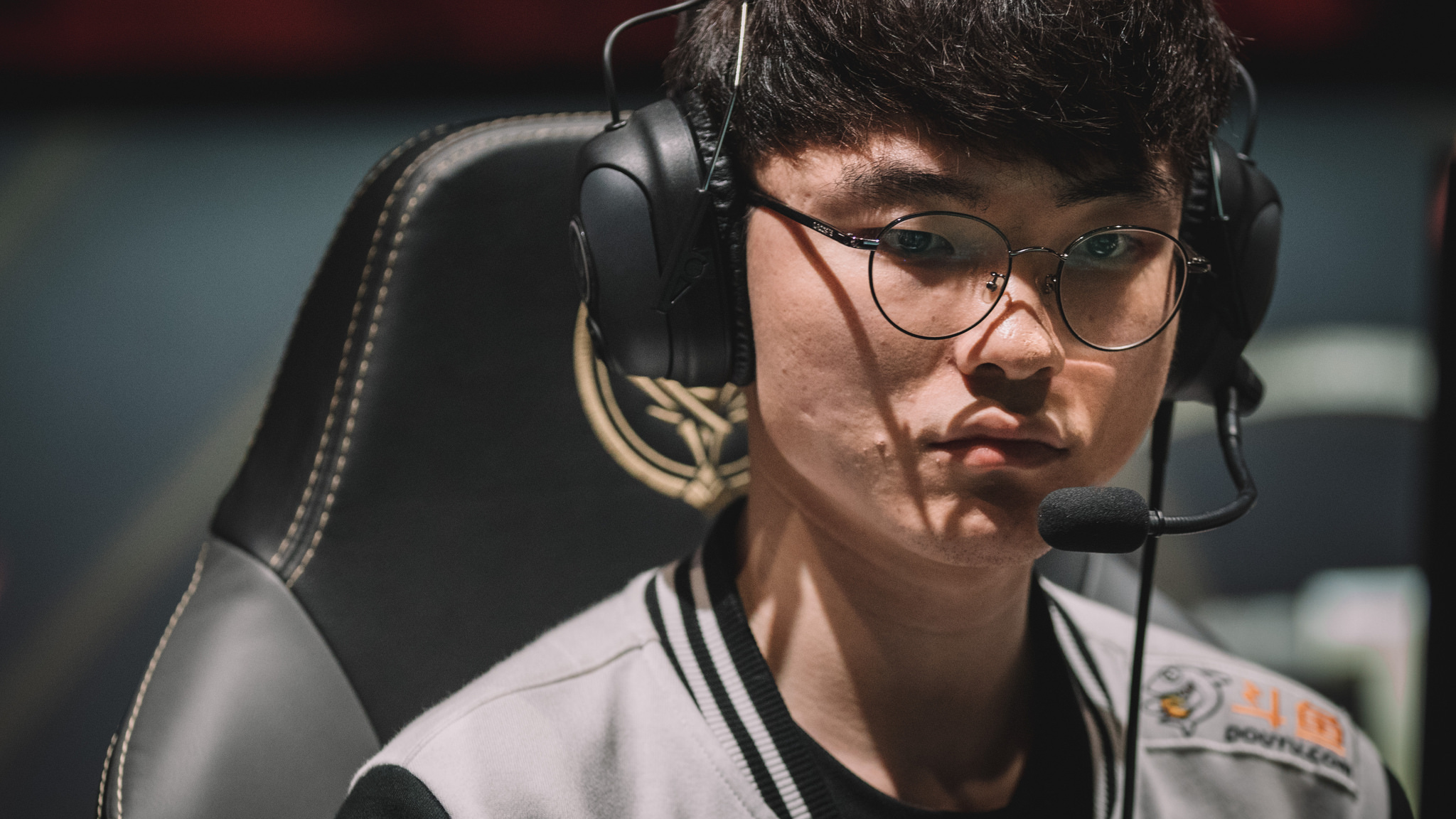 The only player with nothing left to prove is Faker. There's nothing left for him to achieve. In fact, there's risk that each championship lessens the meaning behind the trophy. How meaningful is Worlds if Faker just wins every time?
What needs to be understood is that Faker has risen into a class of athlete that can only be labeled as transcendent. He is of a special breed, one of those players who sees the game as a sacred calling. It doesn't matter what the critics, or even the fans say. It's not truly about winning Worlds at all. It's more pure than that. Faker keeps going not to prove something or write a narrative, but because he loves League.
When we look back on Faker's career, we'll remember fondly the titles, the outplays, and the championship moments. But most of all, we'll remember a player who did it the right way. Who left nothing on the stage but his all. Who gave us a glimpse of what it's like to see greatness play before our eyes.
Thanks for sharing a piece of yourself with us, Faker.