This 2017 Worlds story is brought to you by Predator.

---
People have been underestimating Misfits Gaming forever.
Upon reaching the EU LCS this year, they were expected to be roadkill, stuck in a group with two-time defending EU LCS champions, G2 Esports, along with the previous kings of Europe, Fnatic. All they did was make playoffs two splits in a row.
In the playoffs, they weren't expected to seriously contend. But after starting 0-2 to Splyce in the Spring Playoffs, they started winning. A reverse sweep saw them through to the semifinals. The next split, they did even better, stomping both Unicorns of Love and Fnatic, losing only one game on their path to the final.
Despite the strong finish that qualified the team for Worlds, it looked like this would be it—that their road would end in the group stage. Placed in a tough group with NA LCS champions TSM, LMS title holders Flash Wolves, and a Team WE squad that was considered the best in the LPL, Misfits were not given much of a chance. Their odds to win the Summoner's Cup averaged 90:1, while both G2 and Fnatic were under 40:1.
Those odds seemed prescient after Misfits' first game when they got wiped off the Rift by Team WE. But just like they have all year, they took the criticism in stride, cleaned up their basic errors, and started winning again. They enter the second week of the group stage with the best record among EU teams at 2-1.
Will that be enough for them to qualify for the quarterfinals stage?
Keep feeding POE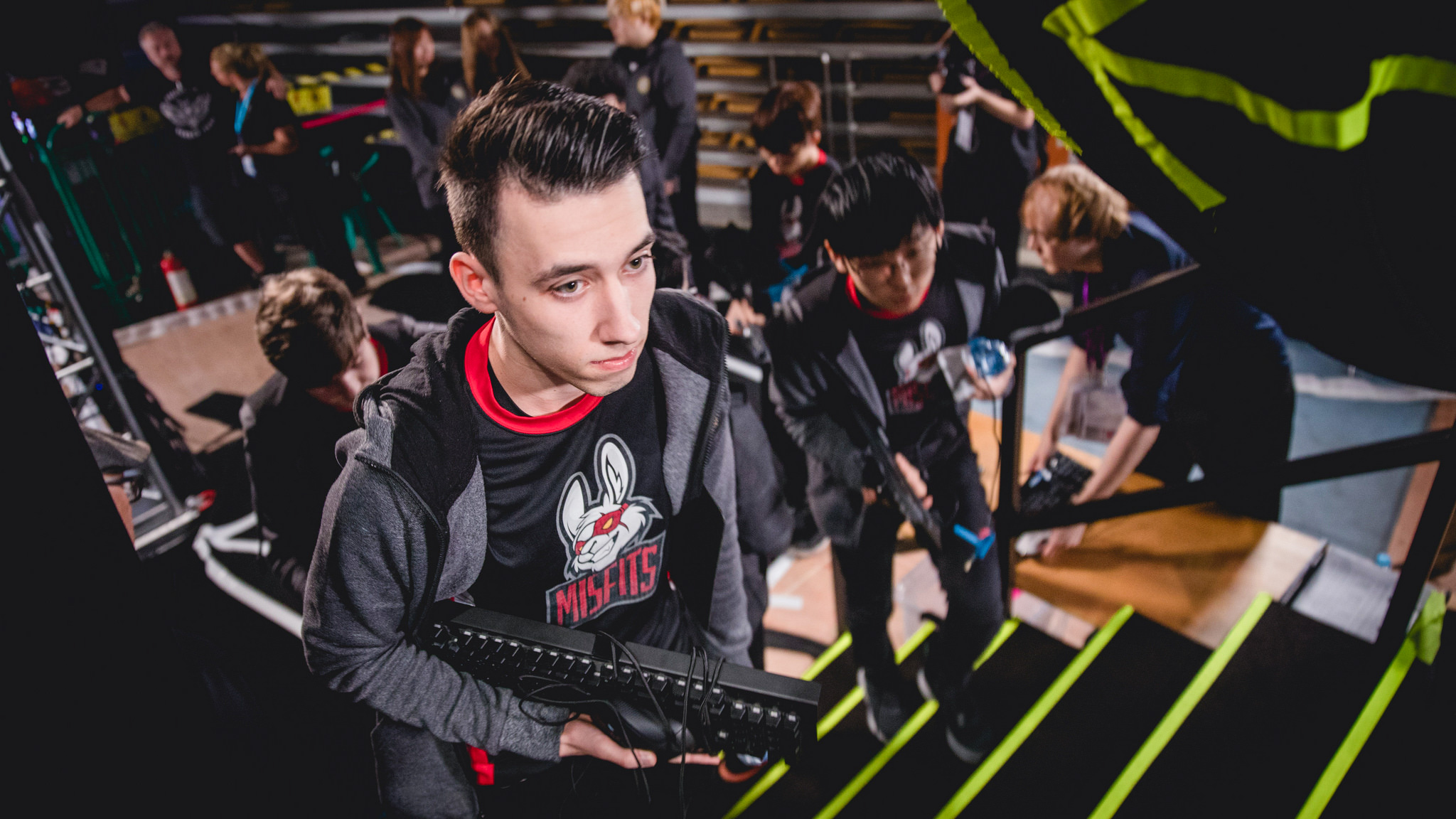 It's no secret that Tristan "PowerOfEvil" Schrage is Misfits' best player. The mid laner has been trying to make it to Worlds for years, and after finally qualifying, he's making the most of his opportunities. In Misfits' two wins, both Flash Wolves and TSM inexplicably fed POE kills in the early game that helped him scale.
Misfits as a team put a lot of emphasis on the solo lanes and getting both PowerOfEvil and top laner Barney "Alphari" Morris ahead. Their peak level is when POE has lane priority and can pressure the rest of the map. Sometimes, it's when he gets ahead on a snowball champion like LeBlanc. Other times, he just needs to soak pressure and let Alphari push—Misfits' Trundle top lane innovation has been great in that regard, as well as being a tank eater.
If their opponents continue to play disrespectfully around POE, Misfits could have a huge run through the group.
The bot lane needs to improve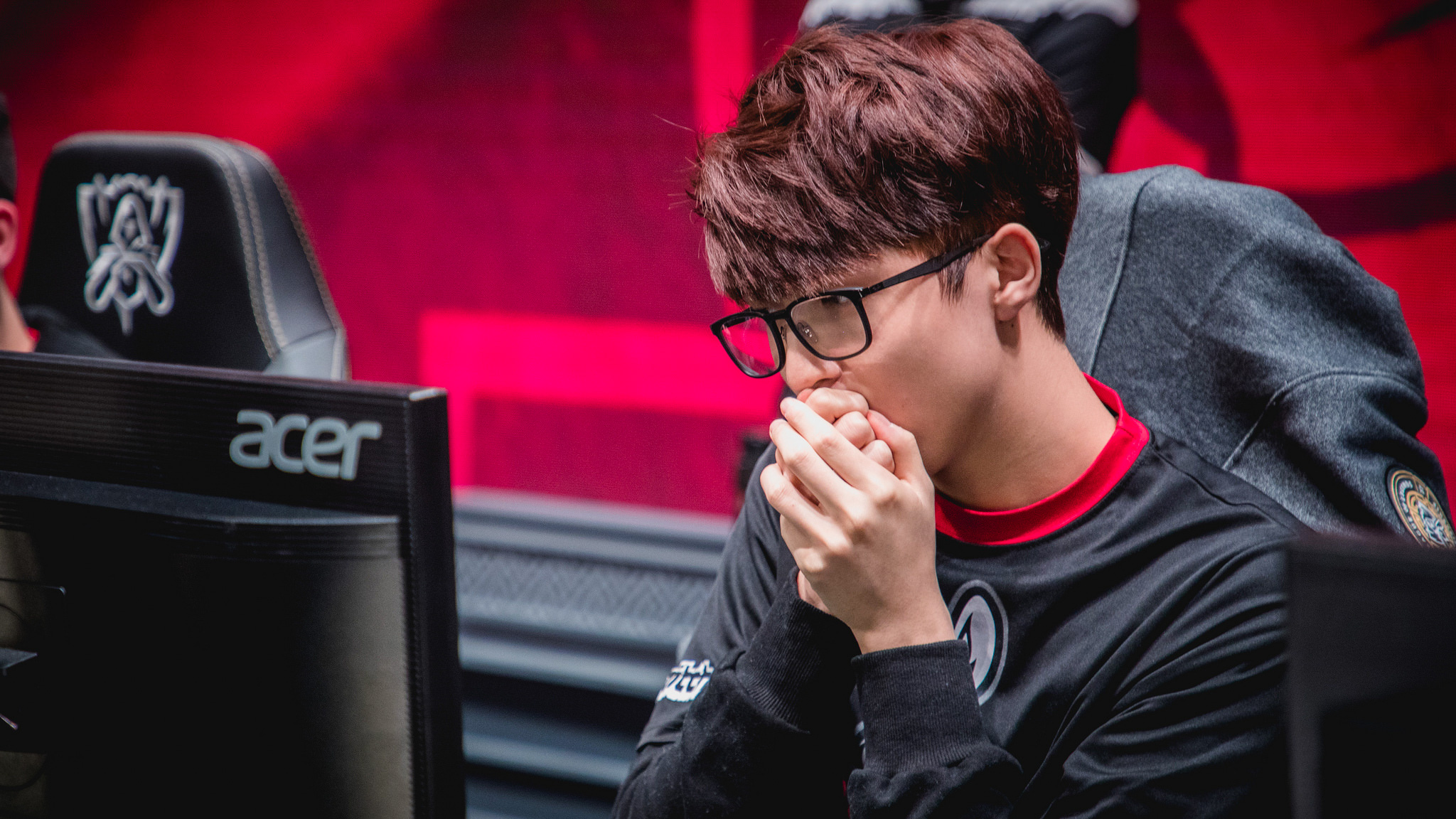 Experienced League analysts know that the most popular player stat, K/D/A, is a seriously flawed stat. The issues with it are profound: K/D/A relies heavily on what the rest of the team is doing, what champion matchup a player receives, and a whole host of other factors.
Just looking at K/D/A, you would think that Misfits ADC Steven "Hans Sama" Liv is dominating. After all, he has gone deathless in his last two games, both wins, and carries an overall 13/2/11 KDA in the group stage.
But those numbers mask some of the problem the Misfits duo lane have been having. They've been weak in the lane phase, getting shoved out by matchups that should be in their favor. Their saving grace has been the pressure that the solo lanes and jungler Nubar "Maxlore" Sarafian can provide, often times to dive their lane.
This is opposite to the way Misfits liked to play in the the EU LCS, where Hans Sama was usually called to hold his own while support Lee "IgNar" Dong-geun preferred to roam to help the other lanes. In fact, Hans Sama had the lowest jungle proximity of any ADC in the EU LCS Summer Split.
To be fair, Hans Sama has survived some tough lane phases and turned into an absolute beast in fights. His damage and positioning has been great, and a lot of his K/D/A is well earned. And as a team, Misfits should be lauded for understanding how to change styles and support their ADC as he scales.
But it's also troubling that a team's bread and butter isn't working. If Hans Sama continues to need help, it leaves everyone else more vulnerable. Misfits' warding and wave manipulation can be suspect when that happens. They need to keep these issues under wraps for their success to continue.
Nobody expected Misfits to have come this far, but here they are, tied for first place in their group. After seeing what they've done all year, it would be a fool's errand to understimate them again.