TSM looks unstoppable.
They are quite clearly the best team in the North American League Championship Series. They have two MVP candidates in mid laner Søren "Bjergsen" Bjerg and Kevin "Hauntzer" Yarnell. They have playoff experience, having made every NA LCS playoff final. Think about that for a second—with all the turnover in esports, they've never missed a final. Don't worry about them turning into last year's Immortals.
All signs point to TSM continuing their run this Sunday against a FlyQuest squad that backed into the playoffs, then needed a shocking reverse sweep to advance against CLG. That sweep involved poor drafting form CLG (an aberration) along with CLG teamfight throws (at this point, expected).
What chance do the upstarts have against a team as storied and talented as TSM?
A new hope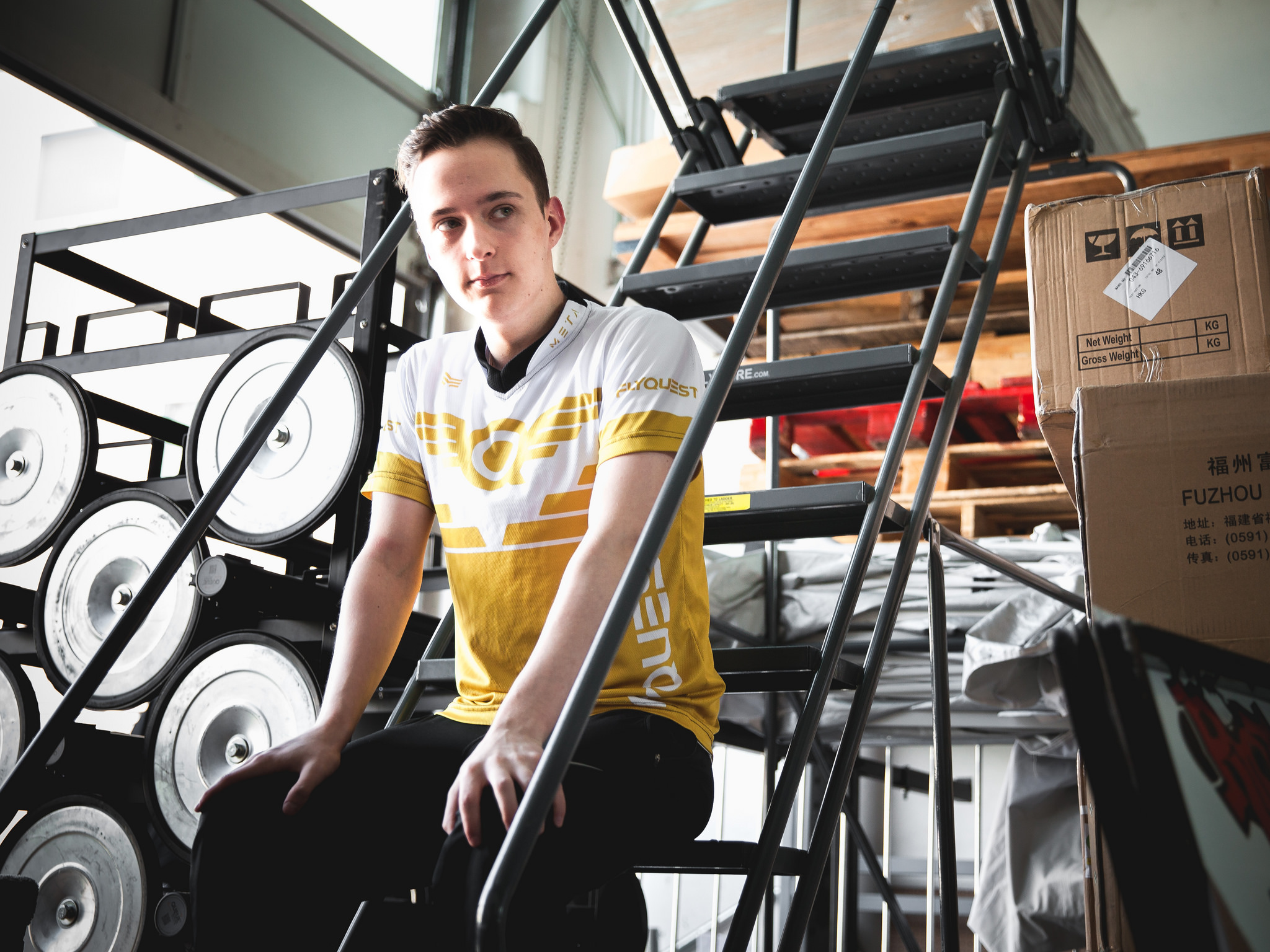 All year, FlyQuest has relied on the mid/jungle duo of Hai Lam and Galen "Moon" Holgate to carry games. But as the split has worn on and the meta has shifted, Hai has fallen more and more behind. He was never a strong laner, but as teams have adapted to his roaming style, his effectiveness in setting up his side lanes has decreased. He is still the primary carry in teamfights, but more and more, FlyQuest rely on someone else to help them achieve early-game leads.
That person has been Moon. After an incendiary start, Moon fell off a bit as Hai started struggling with the meta. But in recent weeks, he has started solo-carrying games, setting himself up for success and trusting that would lead to wins.
This culminated in the series victory against CLG when. After giving up Rengar in the first two games, Moon took the big cat away from Jake "Xmithie" Puchero and completely dominated. We already published this highlight, but it's too brutal not to watch again:
Against TSM, Moon has to dominate his jungle opponent, Dennis "Svenskeren" Johnsen, for FlyQuest to have a shot. Svenskeren was one of TSM's biggest signings a year ago, and is known as a mechanically strong jungler. He can also be constrained a bit by familiar habits and play style, especially in how he revolves around mid lane. It's not that he doesn't gank for the side lanes—it's that TSM is most effective when Svenskeren helps Bjergsen snowball, and together, they conspire to take over one side of the map.
That can make him easy to read, and Moon has to take advantage of that. He has to live in Svenskeren's jungle and make him scared of his own shadow. He has to exert pressure by ducking out of vision and making TSM wary of where he might be. He needs Hai and the other players to set up vision control to make that possible. FlyQuest's only hope is to devise a strategy by which Moon can carry.
The Empire's marches on
TSM, for their part, don't need to do much differently. They have the option to win all three lanes. Their vision control has been better than FlyQuest's by a country mile. That should prevent them from being surprised by Hai and Moon's shenanigans.
The primary thing they have to be wary of is overconfidence. TSM's game records are not that great, and they actually have lost more games this split than second-place Cloud9. But their ability to adapt is as of yet unparalleled, and those game one losses may serve an alternative purpose:
As strong as Moon has been, Svenskeren has an option in his Lee Sin, a mobile jungler who can get out of a lot of sticky situations. It wouldn't be surprising to see FlyQuest ban Lee Sin altogether, although that may hurt them later in the draft. Either way, as long as Svenskeren plays respectfully of where Moon could be and the team doesn't play out-of-control, they should be fine.
Finally, in teamfights, TSM has to be wary of Hai's burst potential and play patiently. It doesn't matter what happens in-lane, Hai has put up crazy damage numbers on a variety of champions all split. TSM has to trust their own team synergy and experience playing together to defeat FlyQuest as a unit, and be wary of over-extending and over-chasing. FlyQuest like to go for bold, 50/50 moves in the mid and late games, and sometimes the best way to combat that strategy is to not take the bait.
It's going to be tough for FlyQuest to stop the TSM Empire this weekend. History is not on their side, but that makes the possibility of an upset even more tantalizing.