Well, it's official, Rift Rivals was a smash hit.
Its unique viewer count and peak concurrent viewer count both blew everyone's expectations out of the water, according to Riot's announcement today, which is a good sign for the new annual event's future.
Riot announced Rift Rivals during the Spring Split, and back then, fans of pro League of Legends all around the world were skeptical. Why start a region vs. region tournament right after MSI? More importantly, why should we care about it at all if it doesn't count towards anything but bragging rights?
When it arrived in July, it put all those concerns to bed. Fans climbed aboard the hype train without a second thought. We knew that it didn't count toward anything, but the entire tournament was so entertaining with its storylines, intraregional grudges, and upsets that it was hard to stay away. It seemed like Rift Rivals was a smash hit, regardless of the concern it generated after its announcement.
Yesterday, two months after its conclusion, Riot released viewership stats so the community could see how well the first annual tournament performed. Needless to say, it did better than we all thought.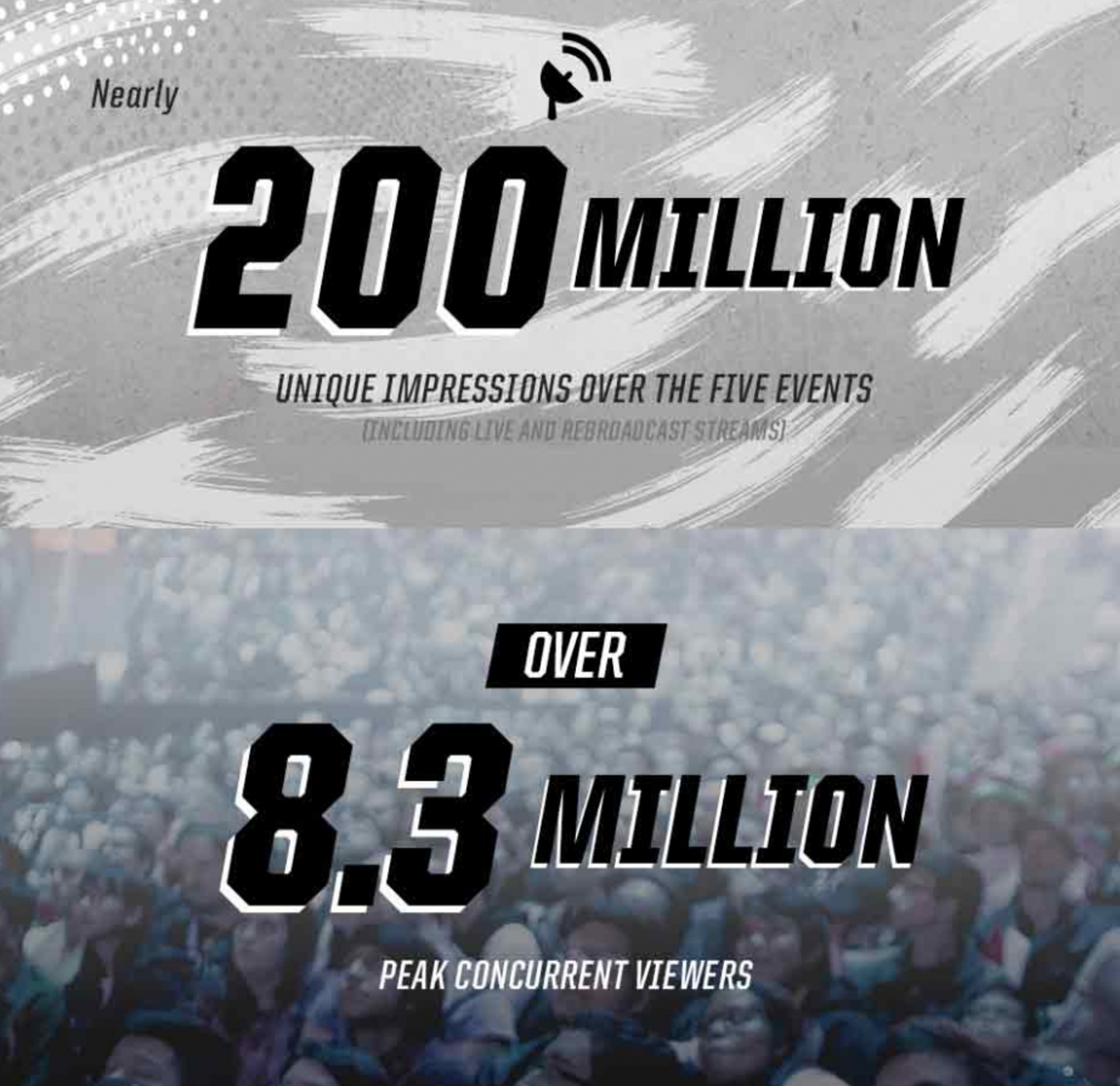 Over all five tournaments held in each corner of the world, there were 200 million unique impressions and over 8.3 million concurrent viewers at the event's peak. To put that into perspective, there were only 4.3 million concurrent viewers tuned in at the peak of MSI 2017.
That's right, it looks like Rift Rivals can go toe-to-toe with League's most important international tournaments, and in some areas, it can even surpass them.
With a myriad of monumental changes coming to the NA LCS, EU LCS, and the LPL next year, the format for Rift Rivals will undoubtedly also change. Even so, it's clear that Riot's esports division clearly found a recipe for success with this new tournament. That being said, after so many changes, hopefully it'll be just as entertaining to watch.