There's no sugarcoating Splyce's early struggles this split. They've routinely been completely shut out of games, never getting a sniff of a gold lead. Their playoff hopes already seem slim, but there are small specks of hope for this team—even though they've started the split without a win.
Despite their shaky start to the 2018 EU LCS Spring Split, Splyce recovered and made the playoffs. They ultimately finished in third in stark contrast to how they started. The roster seemed to solidify their synergy and communication. This led to high hopes for how Splyce would perform in the Summer Split. Those hopes have been unfounded thus far, however.
After the first two weeks of the 2018 EU LCS Summer Split, Splyce sit in last place with a 0-4 record. Splyce have yet to record a win, and in most cases, they seem to not even show up in the game since they've rarely held a gold lead in any of their matches. Player issues and communication have been at the forefront of Splyce's struggles.
Andrei "Odoamne" Pascu started off the Spring Split poorly and was a frequent scapegoat for the team's early struggles. He eventually improved and reclaimed the form that he possessed when he was regarded as one of the best top laners in the region. This split, his weaknesses have resurfaced—he has the lowest KDA among all players in the EU LCS at the time of writing.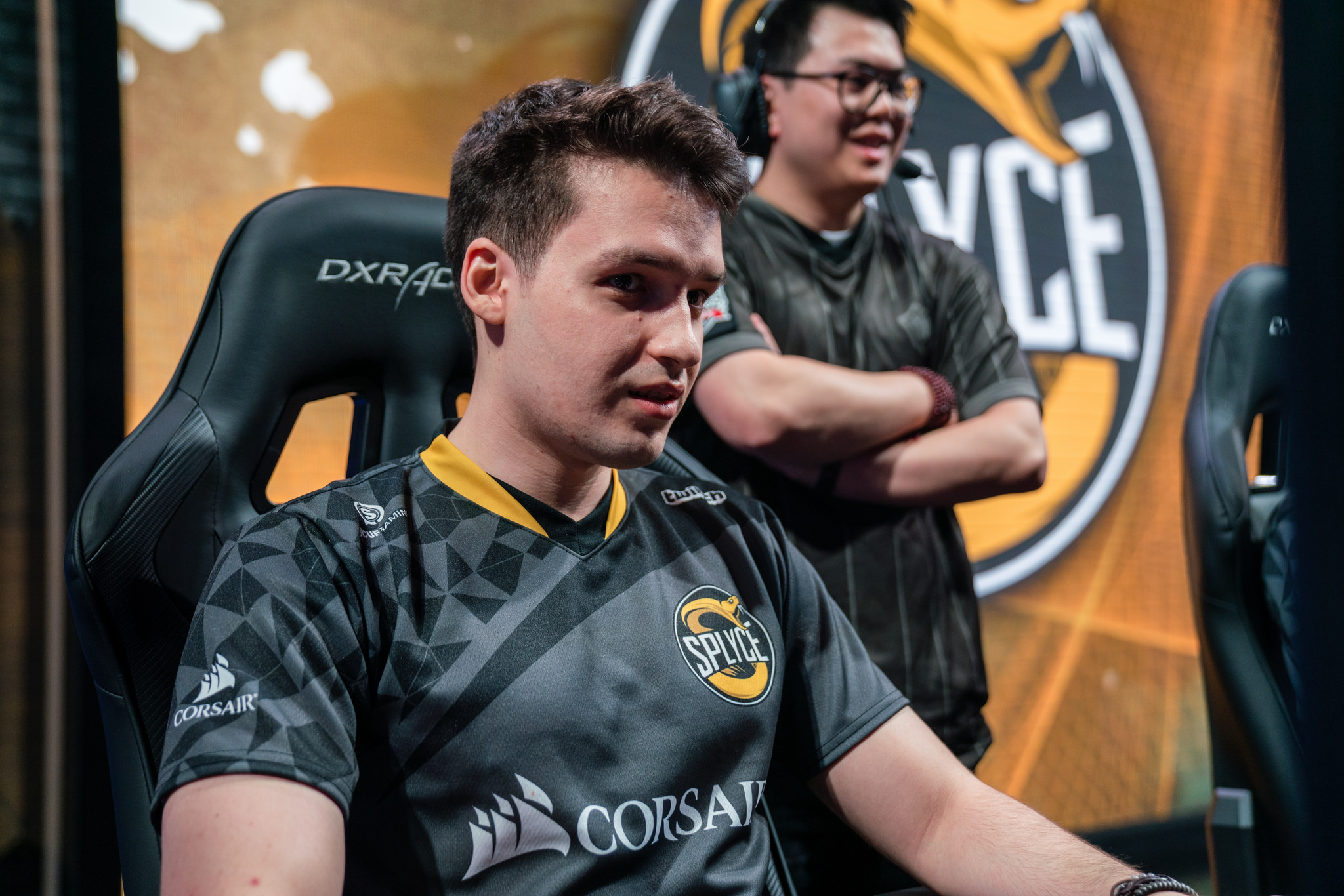 Odoamne has rarely had a significant impact in the top lane. Poor teleports for failed engages, for example, saw the top laner getting rolled over late game once the enemy team has acquired a lead. His insignificant impact on the game draws comparisons to how he played at the beginning of the 2018 Spring Split. But Odoamne isn't alone in his struggles as a player.
Andrei "Xerxe" Dragomir has also failed to impress and he's tied with Odoamne's league-worst 0.71 KDA right now. His jungle pathing has been poor, and similar to Odoamne, he doesn't seem to have an impact on the game. Yasin "Nisqy" Dinçer has struggled in most of the games as well—specifically in his farming. Nisqy is down an average of 20 CS per game.
Those numbers are atrocious for Nisqy. Falling behind in lane so often and by such a large amount immediately gives the enemy laner a massive advantage that they can snowball into the other lanes. Splyce have looked out of sync and aren't coordinated on engages.
The current meta also isn't too friendly to Splyce. Last split, Splyce were one of the best late game teams, but struggled early in the match. This current meta is all about getting a lead early and snowballing it. Games are shorter on average this split, which means most teams don't even reach the late game.
This is a problem for Splyce because they've shown a proficiency for the late game, where they'll recover from their early-game struggles. They don't have that opportunity in this meta, which means their early-game deficit turns into a massive lead for the other team—a lead that Splyce can't recover from.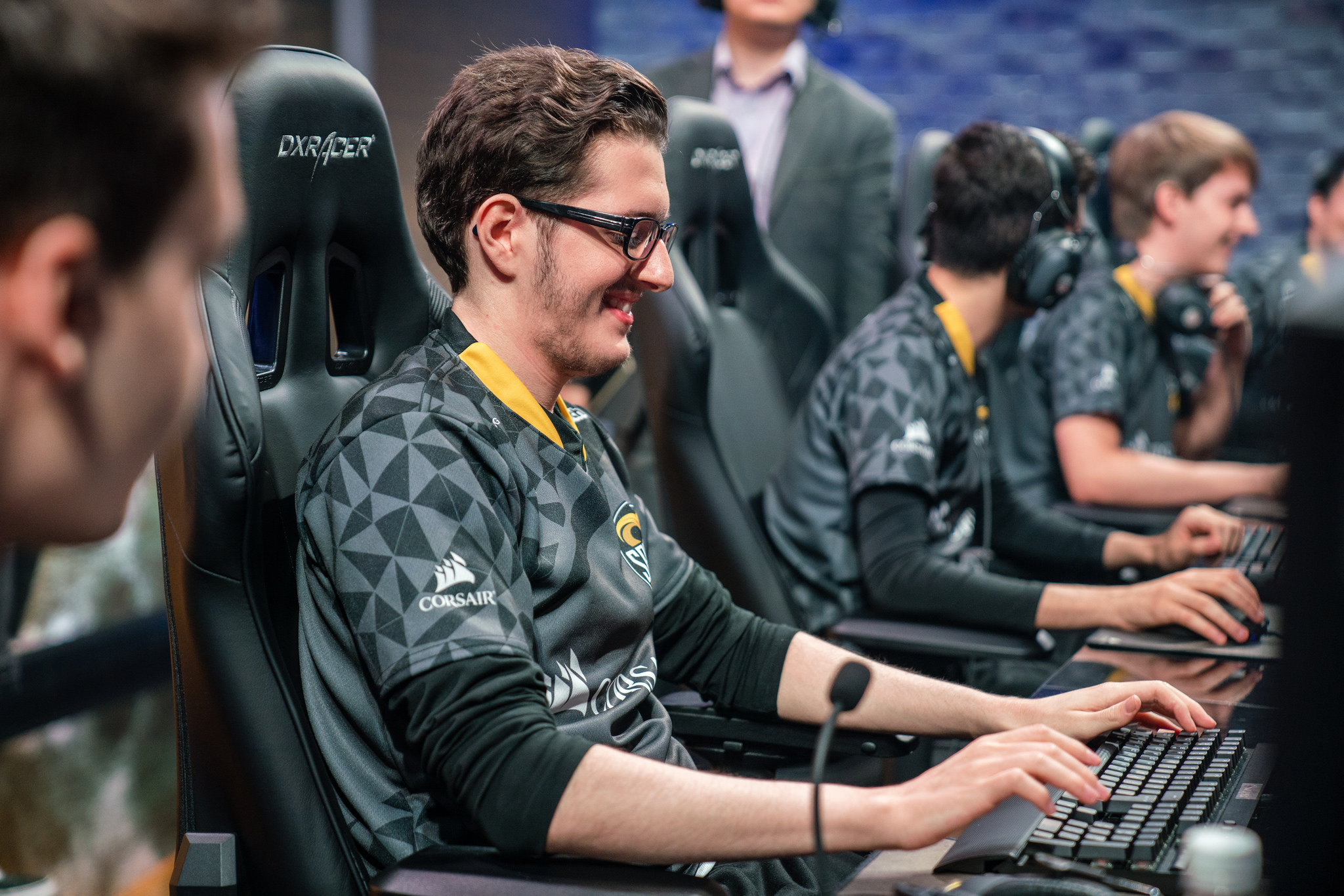 Splyce have many issues to fix if they hope to repeat last split's form where they finished third overall. At this point, the team's stuck at the bottom of a well with no light shining on them. They'll have to pray for a change in the meta that will allow them to take games late, or they'll need to work even harder on their play as a team.
Individual players have to step up and deliver good performances. The only lane not struggling as much as the rest of the team right now is the bot lane. Once again, the meta mitigates that because bot lanes have less impact on the game since non-traditional champions are being played.
Without the promise of the bot lane carrying games, the pressure is on the solo laners and the jungler to propel this team forward. One concession to be given to Splyce, though, is that the combined record of their opponents thus far is 14-4. This means they've played some of the stronger teams in the region, including the undefeated squads Misfits and G2 Esports.
In week three, Splyce will take on fellow winless team H2k Gaming and Team ROCCAT, who are 2-2. Splyce need to get a win in at least one of these games if they want to have a good chance of making playoffs. If Splyce can win both, they may start to turn their season around—but the team needs to show up in a big way in order for that to happen.