Much to the dismay of Echo Fox's fans, the org announced that it was blowing up its NA LCS roster last week, mere days before the start of that week's games. The result of the explosion was Adrian Ma, Johnny "Altec" Ru, and Kim "Fenix" Jae-hun being booted off the roster. What came as an even larger shock, though, was the addition of Cloud9's two-year All-Pro support Andy "Smoothie" Ta to Echo Fox's starting lineup.
Smoothie was benched to C9's Academy team at the start of the split—alongside Nicolaj Jensen and Zachary "Sneaky" Scuderi—after coach Bok "Reapered" Han-gyu and C9 owner Jack Etienne made the announcement in a YouTube video in June. In the video, Reapered said that the trio had motivation issues and poor performance in scrims, and specifically that they had grown "too comfortable." Though Smoothie was on C9's bench for most of the split, the trade was still a huge surprise to C9's fans.
But according to Smoothie, it was a long time coming.
"I had been playing on C9 Academy for a while, and I didn't think it was fair to me," Smoothie told Dot Esports. "I was never unmotivated or anything. I was still trying really hard, and I'm not sure why, but I just didn't get playtime."
Four months ago, Smoothie was a candidate to receive the 2018 Spring Split MVP award. He didn't end up winning, but if he had, he would've been the first support to receive the award in the NA LCS. For all intents and purposes, Smoothie was playing phenomenally, even throughout C9's losses during the spring.
The fact that C9 decided he was part of the problem based on pre-split scrim performance didn't make much sense to fans. To Smoothie, it was just as confusing. It led to stress that he didn't expect to go through, and that's just another reason for him to look forward to his new career on Echo Fox.
Behind closed doors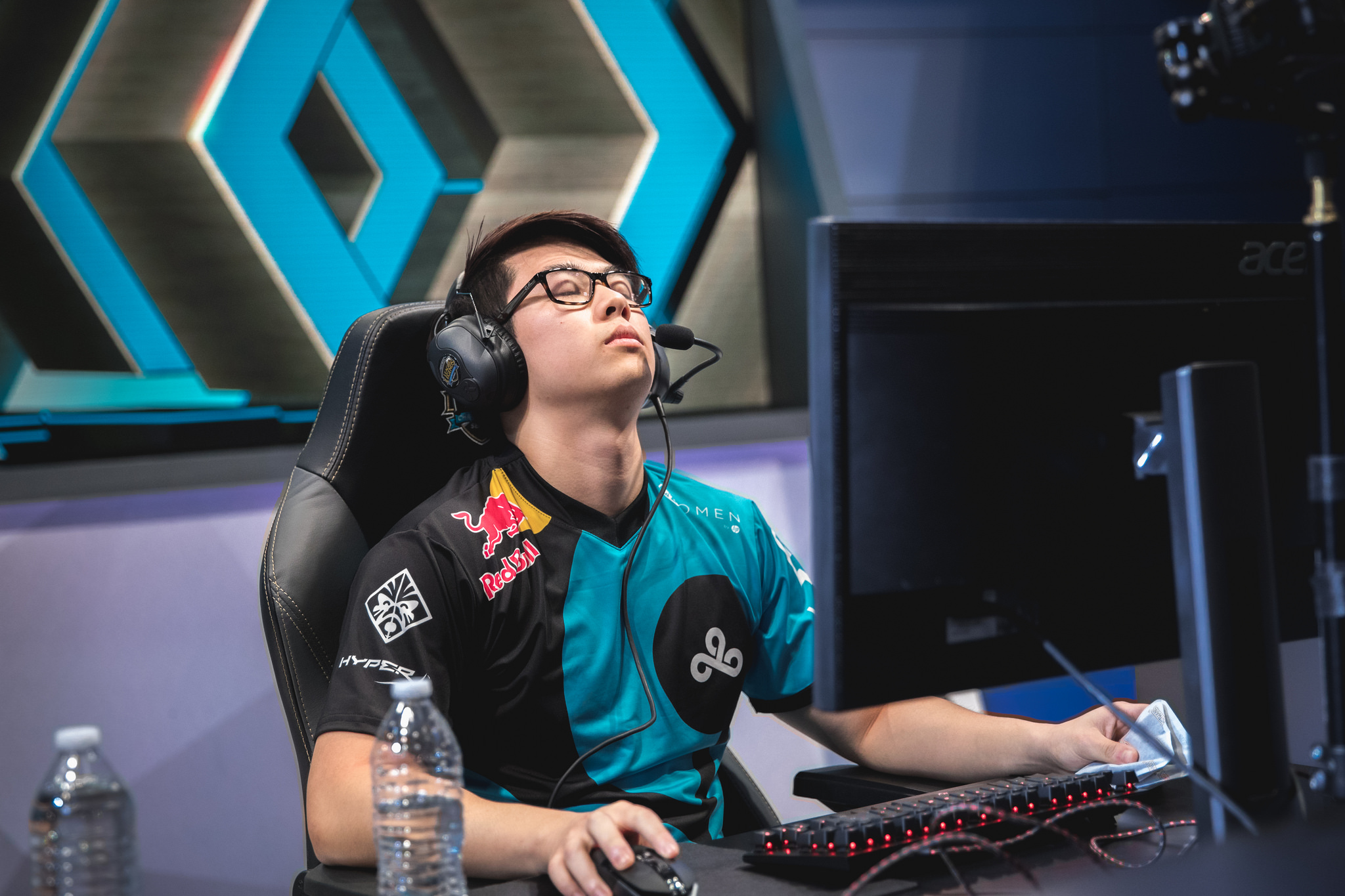 When huge roster changes drop in the NA LCS, one of two things usually happens. A team might be very transparent—like Liquid was when Joshua "Dardoch" Hartnett was suspended in 2016. Or a team keeps things vague. That's what C9 did in its roster update announcement, when it said Smoothie was "too comfortable" without going into further detail.
In these cases, conspiracy theories run rampant among the fan base. And C9's roster swap was particularly dramatic considering it happened before the split even started. The interesting part, however, is that it seems like the situation was just as unclear for the players. Smoothie said that Reapered's video was "a 100 percent PR answer." He said he never played especially bad or lacked motivation.
"The staff never explained why I was moved," he said. "I was pretty upset over it and it took a toll on me, so I requested to be traded. I didn't know how that was going to go; it's a pretty sensitive topic. I asked Jack and Reapered what they'd do in my shoes."
Shortly after his trade was revealed, Smoothie wrote a long message to his fans on TwitLonger. In it, he said he may have been benched because the new meta made him less confident and decisive when communicating on stage. For now, there's no hard feelings, and Smoothie is still grateful to Etienne and Reapered for giving him a chance to return to the lineup during week three.
"I don't really have any gripes with anyone on C9," Smoothie said. "They gave me a chance to play, and we went 0-2. Something had to change, and if they wanted to blame it on me, that's fine. The relationship between me and the team never changed much, I was just really frustrated. If I just accepted it, I might still be on C9, but I was never going to accept the fact that I wasn't going to play."
Smoothie is excited to move forward and put this situation behind him. As it turns out, the team he's moving to is tied for third in the NA LCS. That's not a bad upgrade, at least in the standings.
In the greener grass on the other side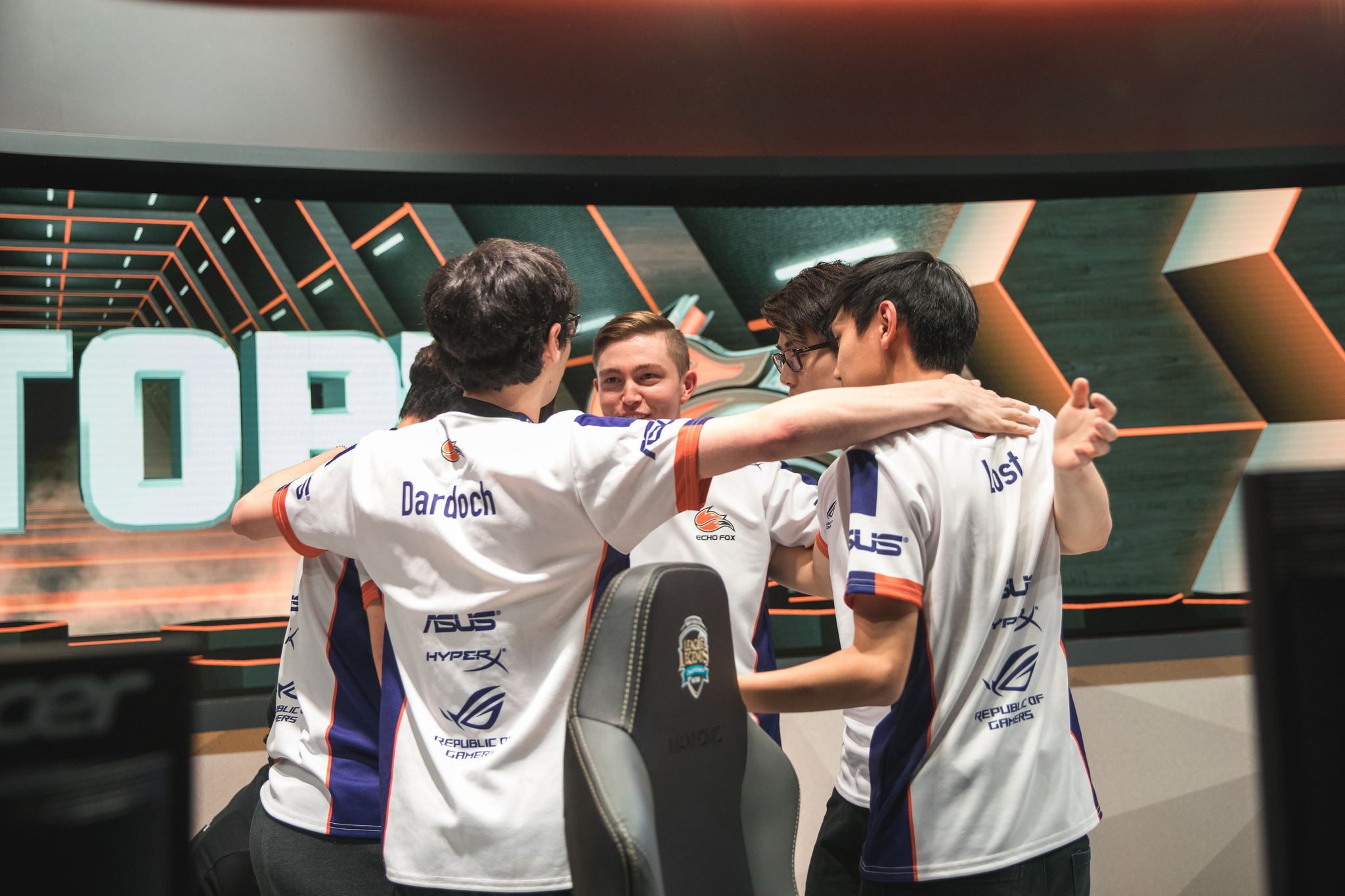 Cloud9 may have had a miracle 2-0 week after starting week six of the Summer Split in last place. But Echo Fox's season is still going consistently better. In that regard, Smoothie got the better end of the deal. And judging by one of the games he played with his new team against FlyQuest on Saturday, he's off to a great start. Before that, he had only practiced with Echo Fox for three days.
With Sneaky on C9, one of Smoothie's best strengths as a support was his ability to roam around the map and force big plays. The only reason he was able to get away with roaming so much was the fact that Sneaky could reliably hold down a lane and, at least usually, not die. Lawrence "Lost" Hui, his new bot lane partner on Echo Fox, isn't quite there yet—but according to Smoothie, it's only be a matter of time.
"Sneaky's been playing with me for a long time, so he knows how to handle it," Smoothie said. "But Lost, right now, he's pretty fresh honestly. He's really new, but the good thing is that he's so willing to learn. Whenever he makes a mistake, he knows it, and that's always a good sign."
As the former primary shotcaller and in-game voice for C9, Smoothie has some big expectations to meet on Echo Fox. EF play with more aggression and less planning than any other team in the league. While this can lead to fumbled mid-games and enemy teams snowballing, it also means that they can catch enemies off-guard and rack up gold leads intimidatingly fast.
Smoothie has plans to address the bad side of the "fast and loose" strategy, but he's also looking forward to just diving right into it and trying it for himself.
"Honestly, I always thought about joining a team like this," he said. "Echo Fox players are all instinctive. I've played with players my whole career who just use their brain exclusively, and they trust safe, 100-percent plays. People here are willing to make a really aggressive play, and that kind of instinctive playstyle is rare these days.
"I get to see how champions interact a lot more. It was hard for me to see before because we never fought on Cloud9. If anything strayed from the norm, we'd just wait to learn it for next time. It was a pretty slow learning process."
Smoothie also thinks his presence alone should improve the team—at least a little. Echo Fox's strategy since last split has been to play through the jungle and top lane to allow Dardoch and Heo "Huni" Seung-hoon to carry the game. The bot lane, however, was supposed to be self-sustaining—a lane that requires few resources yet doesn't lose lane completely.
On C9, Smoothie and Sneaky were the masters of that strategy. So Smoothie thinks he'll be able to do the exact same for Echo Fox.
"To me, the main problem with Echo Fox was if Huni and Dardoch didn't 2v8, the game was just too hard," he said. "The bot lane was never historically strong or anything, and their vision game was questionable. Those are things I can bring to the team. It just didn't seem like they had a lot of cohesion, they'd just wait for one or two players to carry the game, and the others would just follow along."
Work hard, and play separately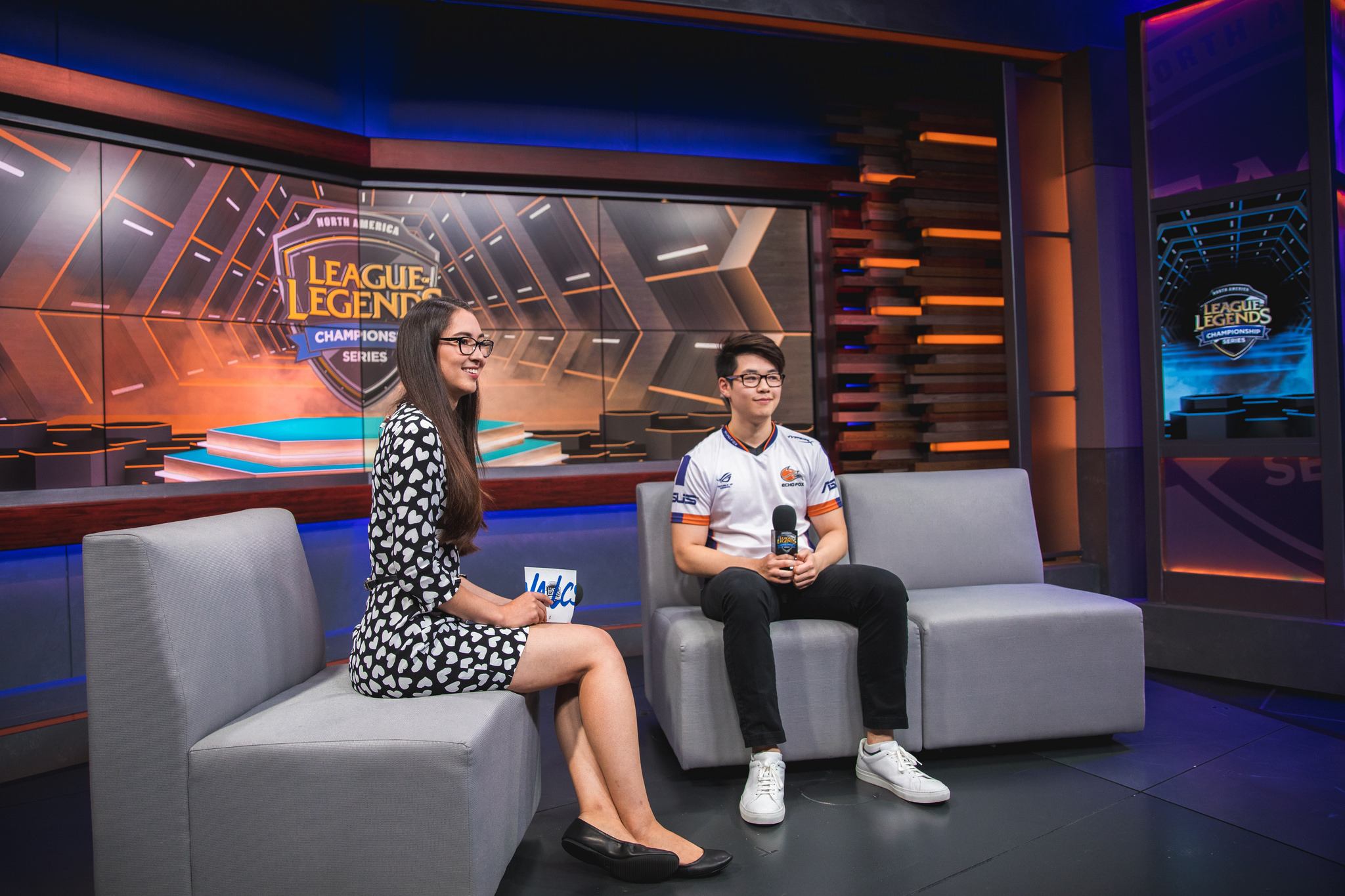 Smoothie has been practicing almost nonstop with his new teammates on Echo Fox since he moved in, and so far he's enjoying his new facility. Echo Fox enforces separate work and personal life environments, which is the opposite of what he's used to from his days on C9.
Rather than everything from showering to scrims being held in the same house, Echo Fox has a separate office building that the players need to travel to every day from their team house.
So far, Smoothie is a big fan.
"It's a really nice change, actually," he said. "I've always wanted to see how the office setup is, and it's definitely something I can work with because I've always been a very responsible player. It just keeps me in check."
Keping the work and personal areas separate from one another seems to prepare the players better for each long day of practice, he said. Unfocused practice was a little bit of an issue with his teammates on C9.
"I think I'll like it more here," Smoothie said. "You won't just get players rolling out of bed without showering or anything, going to play scrims, and then being super unfocused. This way you have to wake yourself up, then Uber or drive to the office, and it's overall better."
Although Smoothie is a big fan of the separation between work and play at Echo Fox, he doesn't see C9 adapting to this method, at least not soon.
"It's really nice, and most teams will probably transition to it," he said. "Cloud9 as a team, they probably wouldn't do it for at least a couple of years, honestly. The system on Cloud9 is really family-oriented, so everyone's close to each other, like physically close in proximity, not necessarily close close."
Half the split may have been filled with confusion and frustration, but now Smoothie can focus on an Echo Fox championship and life in a new house. And he's excited about it.
"I always like seeing how other teams are, because usually you only get to experience your own team," Smoothie said. "Everyone on Echo Fox is really outgoing, and I can't wait to play with them more. It's a blast."
Echo Fox and Smoothie's next game in the NA LCS is this Saturday against CLG at 6pm CT.