To celebrate the arrival of five new Star Guardian themed skins in League of Legends, Riot China is released a set of five figurines based around League's most popular characters.
Star Guardian Lux, Jinx, Poppy, Lulu, and Janna have been given the chibi treatment in a new line of figures created for the Chinese market and will cost 220 Chinese Yuan. That's not all you'll get though.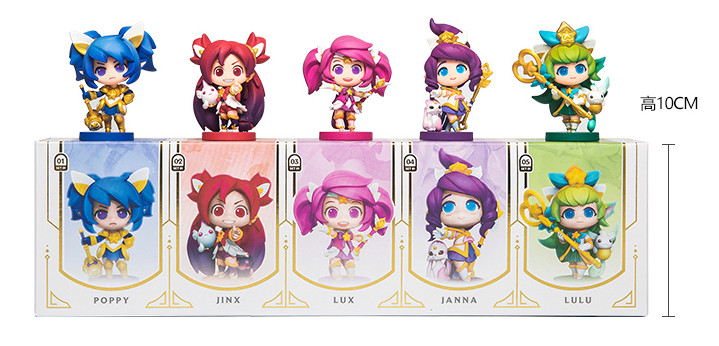 Anyone who purchases the set will receive a mysterious Ahri figure and the Star Guardian base to place all five of the figures into, as extra gifts.
There is no news yet on whether the figurines will be available anywhere else in the world. But Riot has been teasing a merch event titled "Limited Edition" since July 28 that is meant to kick off sometime today on its website. A Yasuo figure was also officially confirmed by Riot Korea on Aug. 7, which might also be part of the big event later today.
Here's hoping that western fans won't have to wait much longer to find out if they too can blow through some money on these adorable figurines.