This article is brought to you by LoLwiz — The No. 1 in-game stats app.
---
A few weeks into the 2018 EU LCS Spring Split, ROCCAT were sitting pretty at 5-5 and tied with Splyce for fourth in the standings. But in the last few weeks, the two teams have gone in opposite directions.
Splyce have improved after an uneven start, and now look like the second-best team in the league. They've consistently shown an ability to close games, but lately, their early game has been strong as well.
ROCCAT on the other hand, have stagnated. They've kept pace with the teams in the middle of the bracket, but they have come up short in important matches against top squads like Fnatic, G2, and Splyce.
So what can they do to pull off an upset against Splyce in the EU LCS quarterfinals tomorrow?
Firing Blancs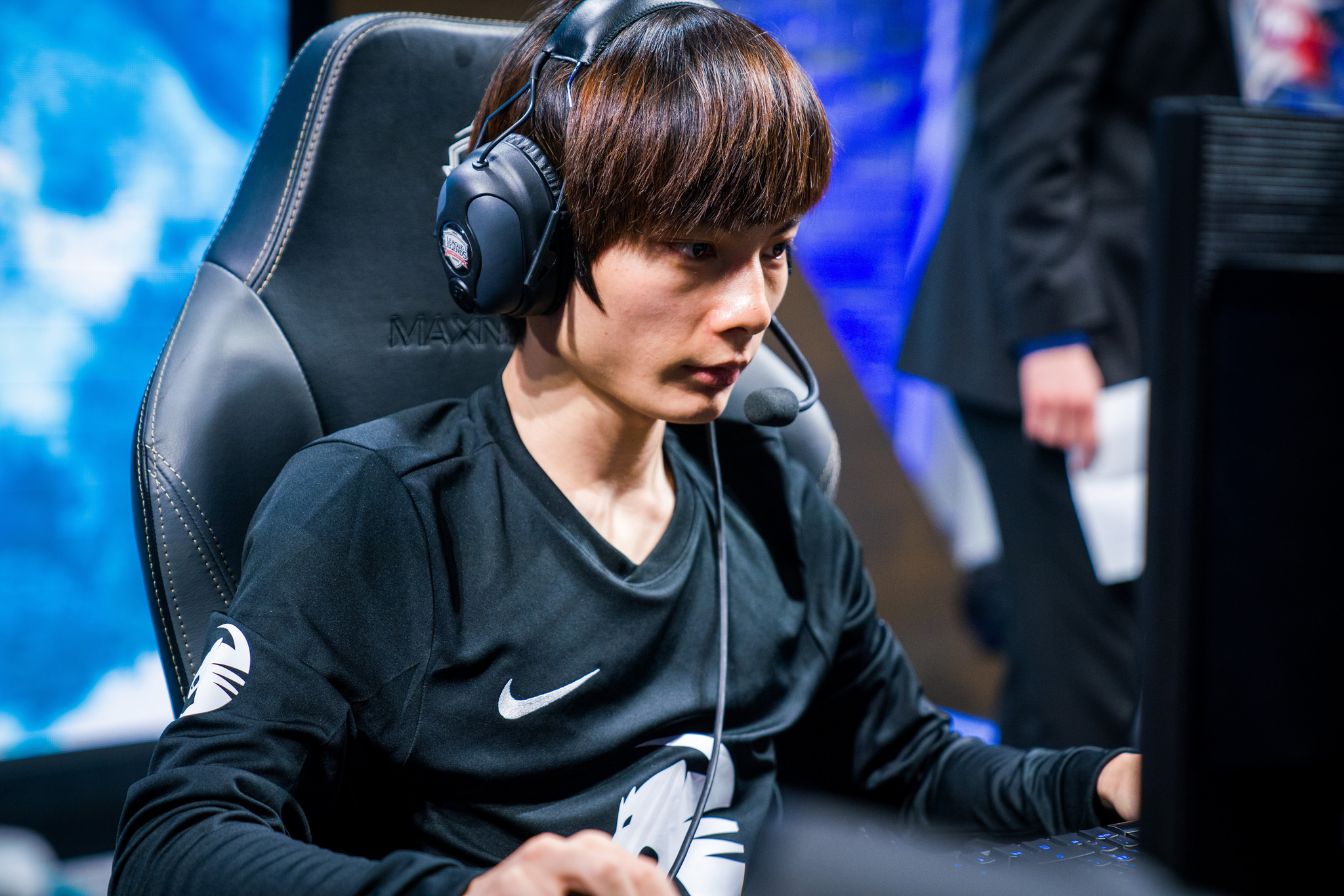 ROCCAT devoted a lot of resources to their solo lanes last offseason, using both import slots on top laner Kim "Profit" Jun-hyung and mid laner Jin "Blanc" Seong-min. The team has had some carry performances out of Blanc, but Profit has been underwhelming. The former SK Telecom T1 sub has played a steady diet of tanks, which is fine in the current meta, but nothing to write home about.
A big part of Splyce's recent surge has been improved lane phase play from top laner Andrei "Odoamne" Pascu and mid laner Yasin "Nisqy" Dinçer. Nisqy in particular has had a nice finish to the split after losing on all sorts of matchups in the beginning.
With Profit not really bringing home the bacon, it's time for Blanc to step up. He's been waiting for his playoff shot for years. For a player that wants to be like Faker, stepping up in the tournament would be a great way to start. He's fully locked and loaded for the matchup with Splyce. Now he has to hit his shot.
One shining Memento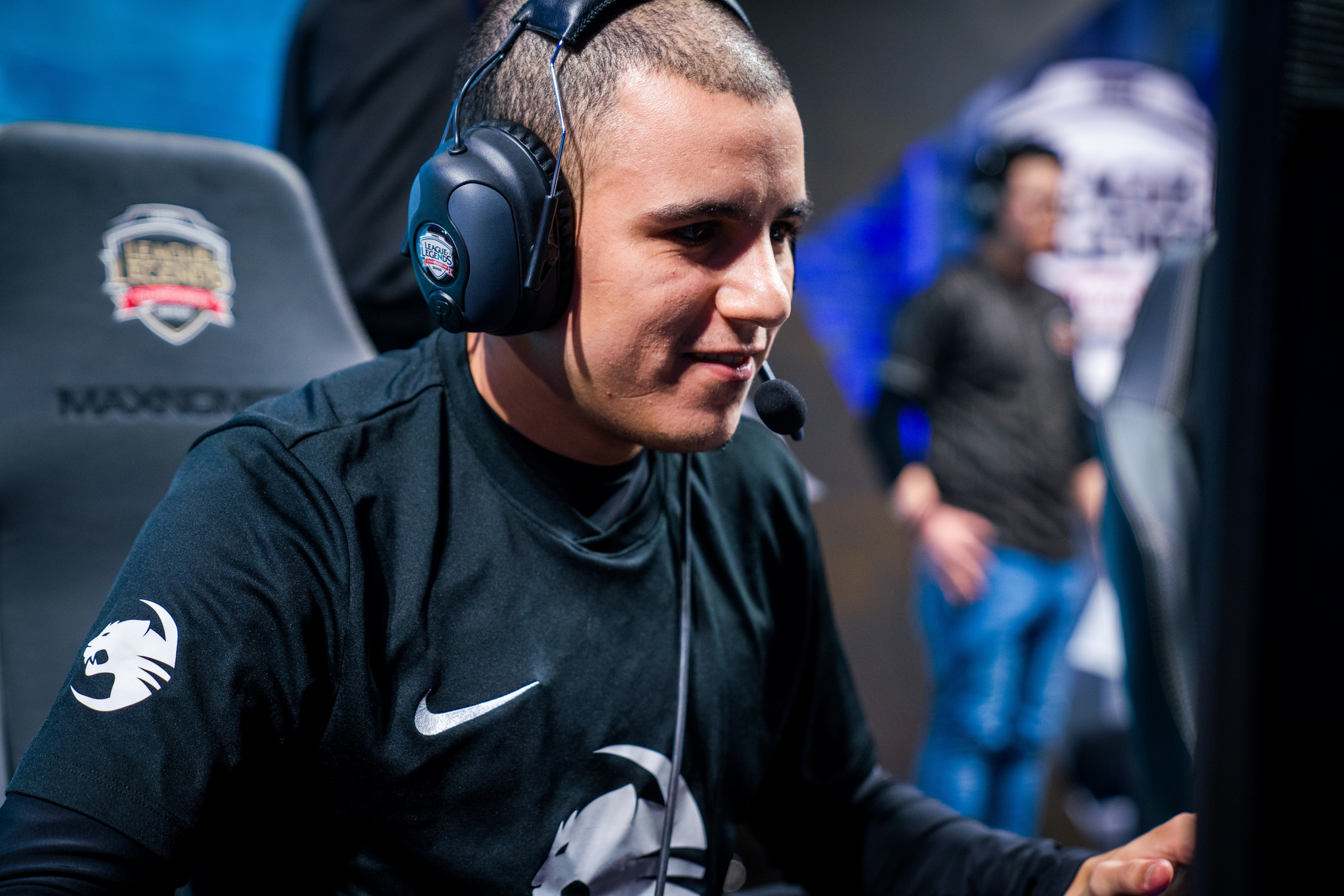 Blanc will need help though, and that's where the jungler comes in. One of ROCCAT's more underrated players has been Jonas "Memento" Elmarghichi. Memento has bounced around several of the lower-tier EU LCS teams, but has had some of his best individual results this year on his second stint with ROCCAT. Splyce coach Peter Dun had Memento at the top of his awards ballot a week ago.
The playoffs will be the test for whether that praise is deserved. Memento is not someone who really slingshots far ahead in the jungle or gets a ton of early kills. What he does do is set up vision in coordination with his team. That will help against Splyce jungler Andrei "Xerxe" Dragomir, who is still inconsistent with his decision making, but he knows how to control the jungle. And he's got a full bag of creative champion picks that he will not hesitate to use.
Memento will need a strategy for how to win early and deal with Xerxe's superior pathing. If he can do that, his typically strong objective control could help ROCCAT snowball into the late game. But even if ROCCAT get strong early game performances from Blanc and Memento, they'll still need to win fights. That task will fall to the duo lane.
Funky stuff from Norskeren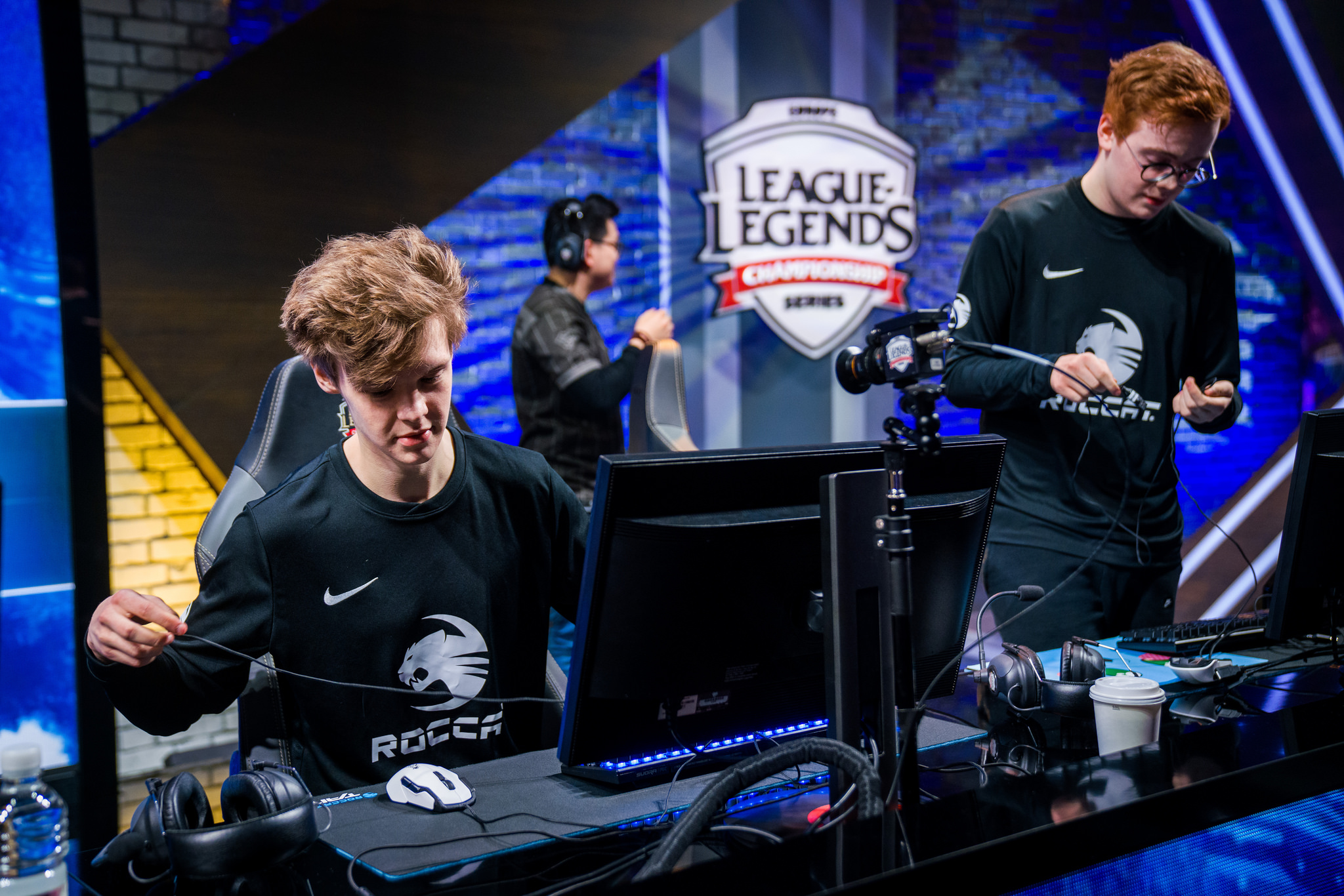 In ROCCAT's last big win vs. Vitality, they pulled of a clever level one invade that caught Jakub "Jactroll" Skurzyński. Jactroll gets caught for all sorts of reasons, but this was a really smart play from ROCCAT that earned a kill for their own support, Tore "Norskeren" Eilertsen.
A rookie this split, Norskeren made quite the impression with his ballsy Braum play in the early weeks. After slipping somewhat in the middle weeks, he's caught on again. He sets up a lot of plays with Memento and won't hesitate to go in even when the jungler isn't there.
ROCCAT really need a carry performance from Norskeren, especially in a meta that heavily prioritizes the duo lane. They'll need more clever tactics, fun invades, and strong rotations to beat Splyce. If their games are even much later than 20 minutes, Splyce should have the talent and know-how to win.
That means Memento, Norskeren, and company have to get going, quickly. Quirky level one plays, lane swaps, and all-in ganks should all be on the menu. This should be a fun one tomorrow. The match kicks off at 1pm ET.