Now that KING-ZONE DragonX have officially claimed the LCK title for the second split in a row, we can safely crown them as the best team in League.
After all, LCK teams have won an absurd five straight major international tournaments sponsored by publisher Riot Games. And KING-ZONE are playing far better than their fellow Korean teams. All that means we should probably get started on their Worlds skins, right?
Not so fast. There is another region that has shown a surprisingly high level of League play this year: the LPL. The Chinese were the last to break the Korean streak when EDward Gaming upset SK Telecom T1 in the first-ever Mid-Season Invitational in 2015.
With the LPL playoffs continuing this weekend, which of the four semifinals teams has the best chance to win the region and take on KING-ZONE at MSI?
The resurrection of Invictus Gaming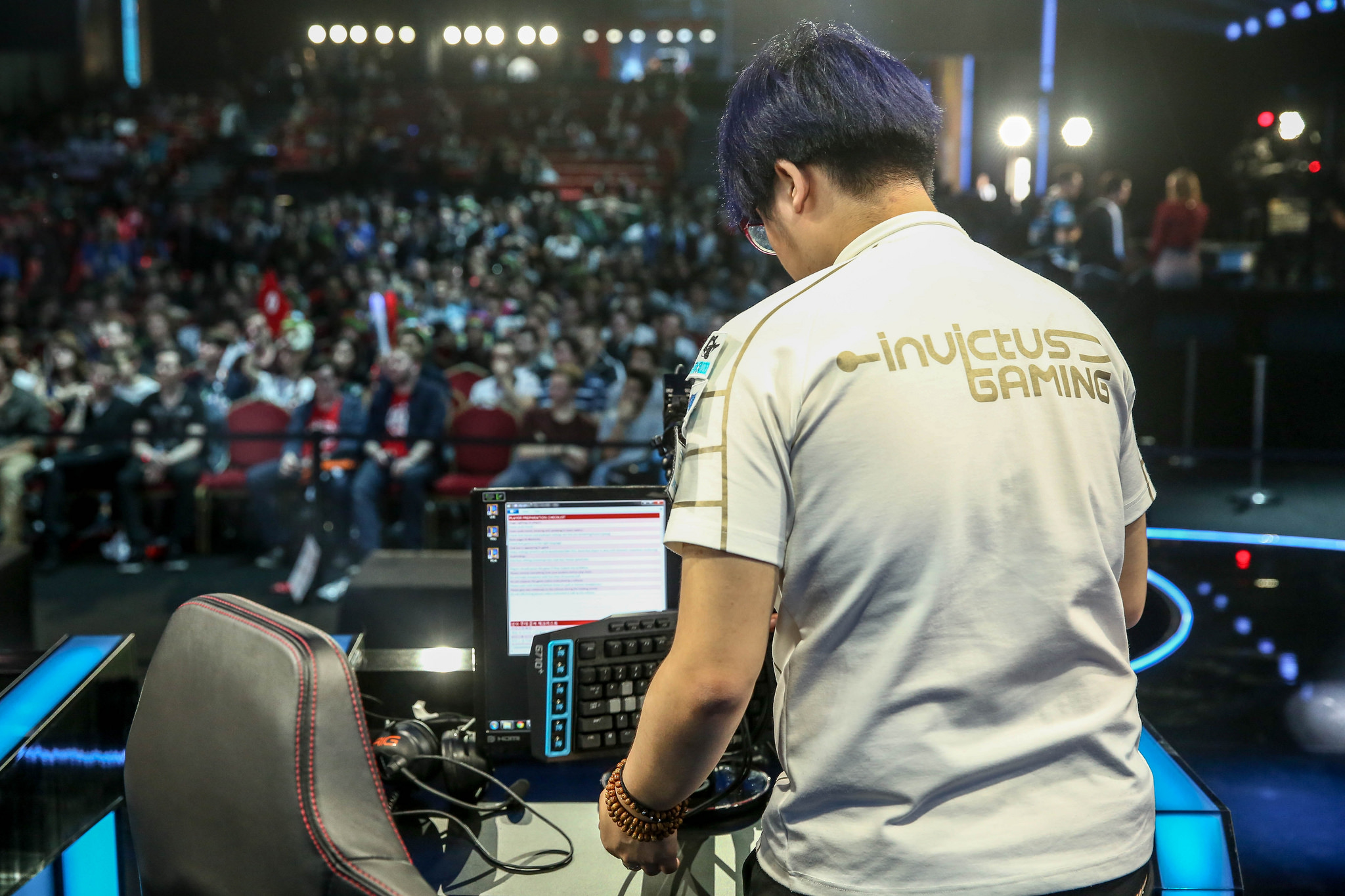 The LPL semifinals feature two well-known teams in Royal Never Give Up and EDward Gaming. Those two have represented the LPL at numerous international tournaments, but outside of that one win by EDG, neither has much to show for those appearances.
But this year, the power structure in the region started shifting with the resurrection of Invictus Gaming. Most modern fans are very familiar with the various iterations of Royal, but when Chinese League of Legends first took off years ago, it was Invictus at the forefront.
Those old IG teams embodied what the LPL has come to represent: strong regional play with fast action and a total inability to win elsewhere. The seeds of the current team were planted in 2014 when they decided to sign a young Korean mid laner: Song "Rookie" Eui-jin.
Rookie came over from KT Rolster with extremely high expectations. His mechanics reminded people of a young Faker. But for the last several years, IG could never climb above the middle of the LPL table. Their Worlds hopes died alongside their macro and late-game control.
Things started to turn around late last year when Invictus defeated Team WE, their oldest rivals, in the LPL summer playoffs. Their macro was still questionable, but Rookie finally put the team on his back and won the series. But a couple weeks later, the same stuff wouldn't work against Team WE in the regional finals as IG missed out on Worlds again.
Relying on just one star in Rookie wasn't enough. Good thing Invictus had two.
Can JackeyLove carry against Royal?
As much as Rookie was hyped when he came to the LPL years ago, expectations may be even higher for ADC Yu "JackeyLove" Wen-Bo. He is so good that Invictus signed him years ago, when he was far too young to compete, just to keep him on their roster and away from opponents.
Now that he's finally eligible for competition age-wise, JackeyLove has shored up the biggest weakness Invictus faced in years past: the bot lane. With him on the roster, IG have all sorts of options to win games. Every position can carry, which relieves pressure on Rookie.
Looking at match records, the team that IG had the most trouble against last split was Royal. But that's extremely misleading—their one loss to Royal came in the split's first week, back when stopwatches could wreck early teamfights.
Their latest showing against Royal was much stronger. Their fast tempo dictated the pace of the series and priority in all lanes gave Royal, and jungler Hung "Karsa" Hua-hsuan in particular, fits. Playing against the best ADC in the history of the region, RNG's Jian "Uzi" Zi-hao, JackeyLove had himself a series and helped IG to a big win.
It's easy to say that Royal need to reconfigure their draft to achieve priority in the solo lanes. But things aren't that simple. IG have shown a propensity to push past the river even in losing matchups. IG's solution to suspect macro is the old solo queue strategy to push all the lanes. RNG tried to counter that with global abilities and a strong four-man unit, but instead, it was IG that made all the aggressive calls.
Royal will need to press much further if they are to flip the script this weekend. They desperately need support Shi "Ming" Shen-ming back on engage champions. And they need something—anything—from top laner Liu "Zz1tai" Zhi-Hao, who was a member of IG back in those frustrating early days.
Zz1tai doesn't have to carry against his former team—he just has to somehow hold the line. And RNG need to find a way to engage on their opponents before they get run off the map.
EDG vs. Rogue Warriors: Are they just fodder?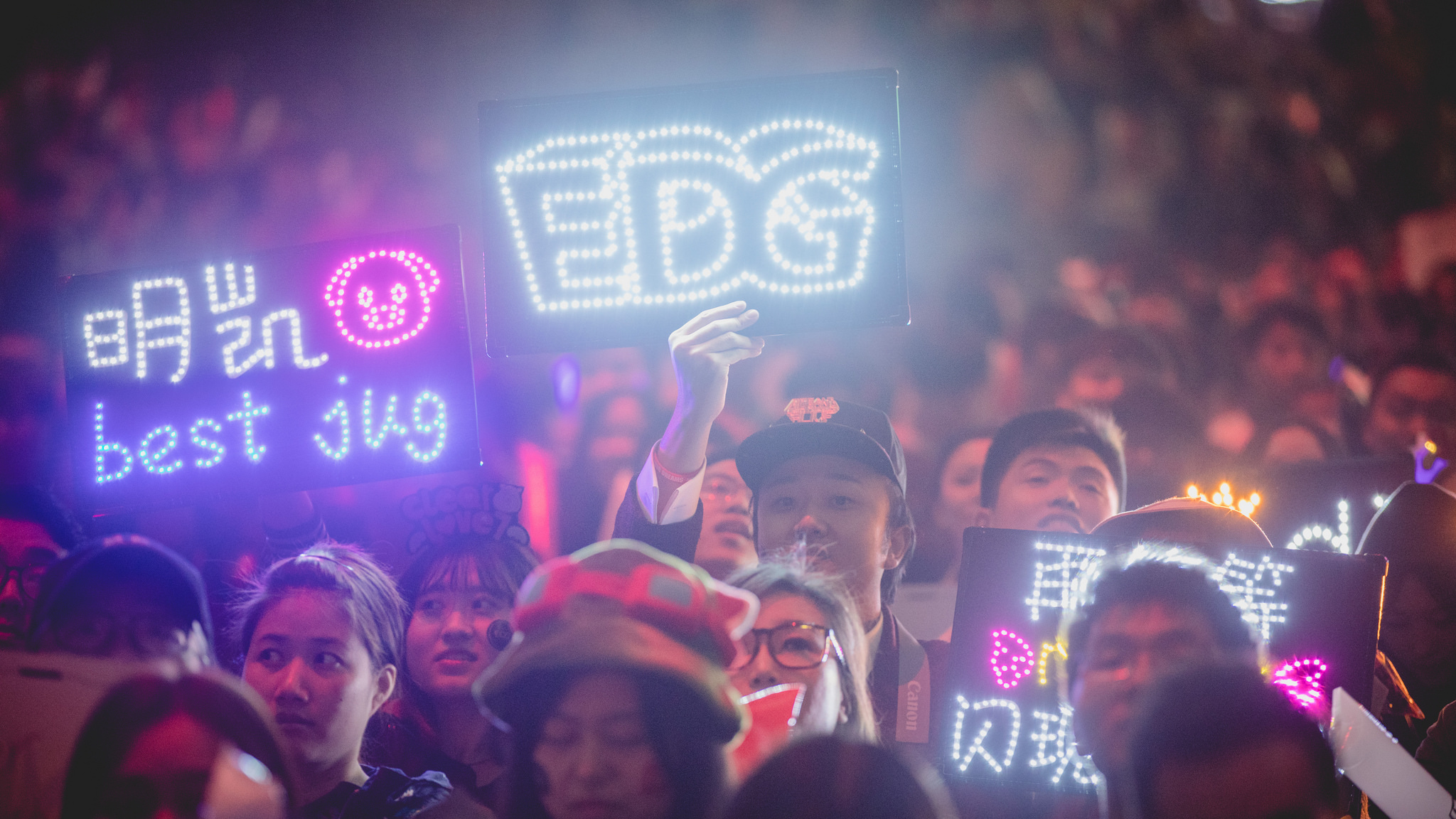 The second semifinal between EDG and Rogue Warriors is much more even on paper. Rogue Warriors are the higher seed, but we're not sure they are the favorites.
After a strong start to the split, Rogue Warriors have taken a hit in recent weeks as teams have figured out their bot lane-centric playstyle. Their last good win against a good team was over a month ago. Since then, they've padded their stats against weaker squads like Oh My God while losing to every playoff team they've faced.
RW love to use mid laner Kim "doinb" Tae-sang to roam and support the side lanes. That the current meta favors supportive mid laners who can help ADCs carry is good for them. That's allowed ADC Han "Smlz" Jin to shine—he earned third team honors this split behind Uzi and JackeyLove.
But that can be problematic against a team with a more aggressive mid laner. That's a big reason why they could never overcome Rookie and IG. And that will be a problem against EDG's Lee "Scout" Ye-chan.
EDG have been inconsistent for the majority of their existence, but they can usually count on Scout to deliver. And their own ADC, Hu "iBoy" Xian-Zhao is no pushover. But mistakes in positioning and wave control continue to plague this team, as if they play with the minimap turned off.
Whichever team survives this match will have to show a tremendous improvement in form to stand up to IG in an anticipated final, not to mention the KING-ZONE team that is waiting at MSI.
---
Royal and IG will face off this Saturday at 4am CT while EDG and RW play on Sunday at the same time.