For the second time in two weeks, Phoenix1 were brought to the edge by a team with Cloud9 ties.
Down two-games-to-one and staring at another disappointing series defeat, this time, Phoenix1 fought back. They did it by, well, fighting. After falling down to FlyQuest's map control and macro play in games two and three, Phoenix1 went back to a tank for top laner Derek "Zig" Shao. With a better setup, P1 was able to find the team fights that eluded them on those losses.
"We changed our draft a little bit, made some adjustments in our locker room," Zig told Dot Esports after the match. "We just lost two games in a pretty similar way, so adjusting draft was the first step. We ended up opening all the tanks and we made sure we had a favorable jungle match as well."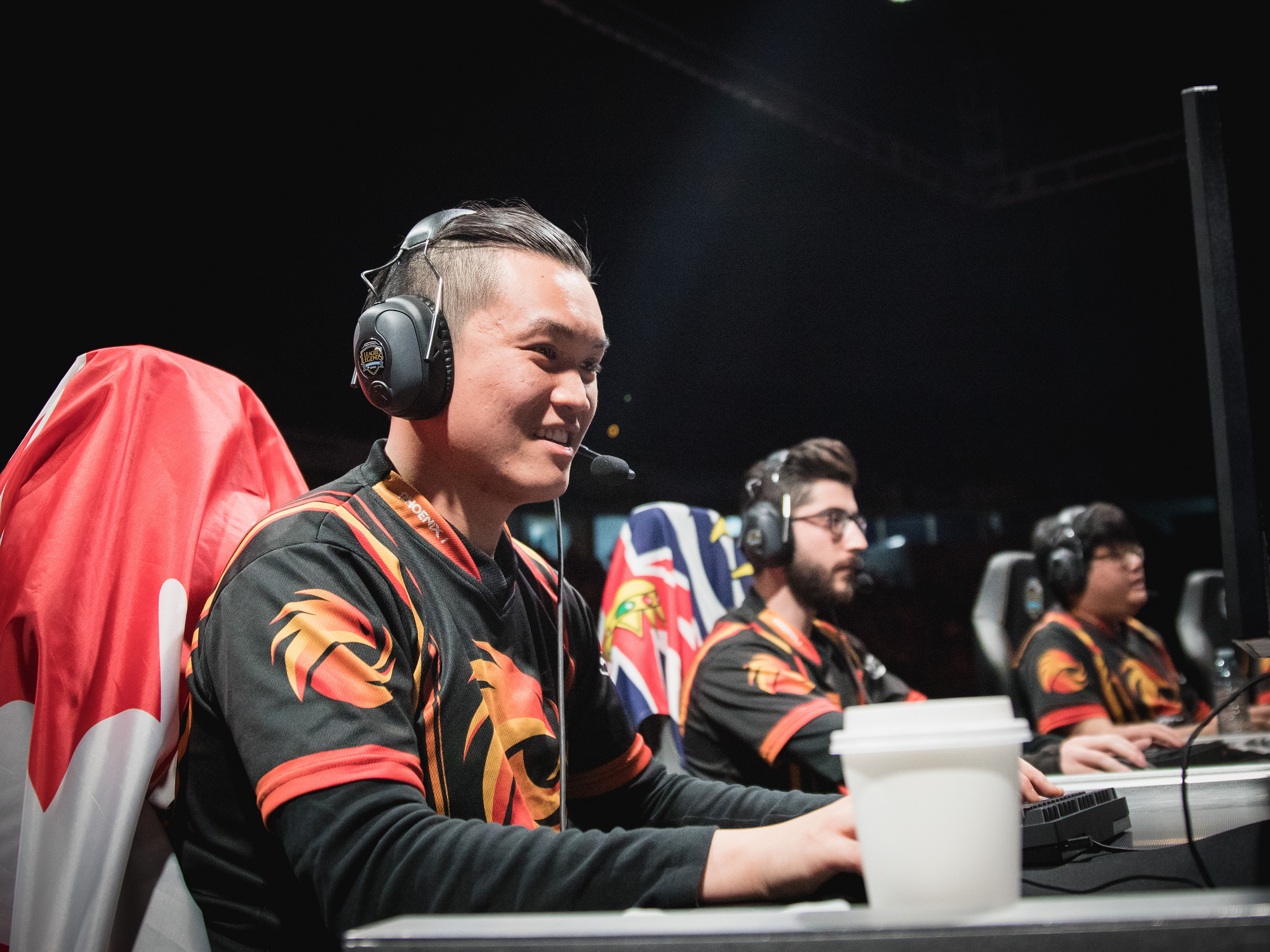 But it was more than a simple draft change. Jungler Rami "Inori" Charagh struggled heavily in the losses, looking paralyzed. But he got off early mid lane ganks in both games that not only handed Yoo "Ryu" Sang-wook a big lead, but gave Inori some much-needed confidence. It was encouraging that in an elimination setting, the team was able to play more aggressively.
"Our morale was still pretty high throughout the series," Zig said. "After game three I really felt the pressure, everyone was feeling it. The tension in our locker room was up there. The support staff helped us a lot, we had our performance coach here along with our main coach [Kim] "Fly" [Sang-chul]. We used the five minutes well and everyone upped their focus level."
Fly is most known for coaching Royal Never Give Up last year. The strong personalities that Fly worked with, especially in the RNG bot lane, may have helped him better manage some of the roster drama that Phoenix1 faced this year. "We had a lot of difficulties this season regards to synergy," Zig admitted. "We had a lot of roster changes in the ending part of the split. But we're making progress and our improvement curve is still really good. As long as we stay on the path we are, I think we can make Worlds pretty handily."
Making it to Worlds would be incredible for a squad that had to fight in the promotion tournament to even play in the 2017 Spring Split. But this is a team that is playing with confidence, even before their victory on Saturday. And their growth is something else "It's crazy," Zig said, talking about how much better P1 is now. "The progression is actually insane. If not for all the changes we made in the offseason and if not for Coach Fly, we would not be where we are today. Even a week ago, I was really thinking that we could make finals, that we could beat Cloud9."
Key to that confidence and progression has been the addition of talented carries Ryu and Noh "Arrow" Dong-hyeon, who was just named Spring Split MVP. With so many other imports flowing into the region, Phoenix1 were right to respond. "Top lane, this split, there was a lot of hype around the imports like Flame [Lee Ho-jong, Immortals], Ssumday [Kim Chan-ho, Dignitas], [and] Looper [Jang Syeong-heok, Echo Fox], all these Worlds-level players," Zig said. "But none of them even made top four, so I think team play is still the most important thing. FlyQuest didn't have any imports and they are definitely a top four team. Team play and communication are still the most important things. But [some] orgs were trying to bank on investing in strong individual players and it didn't pay off."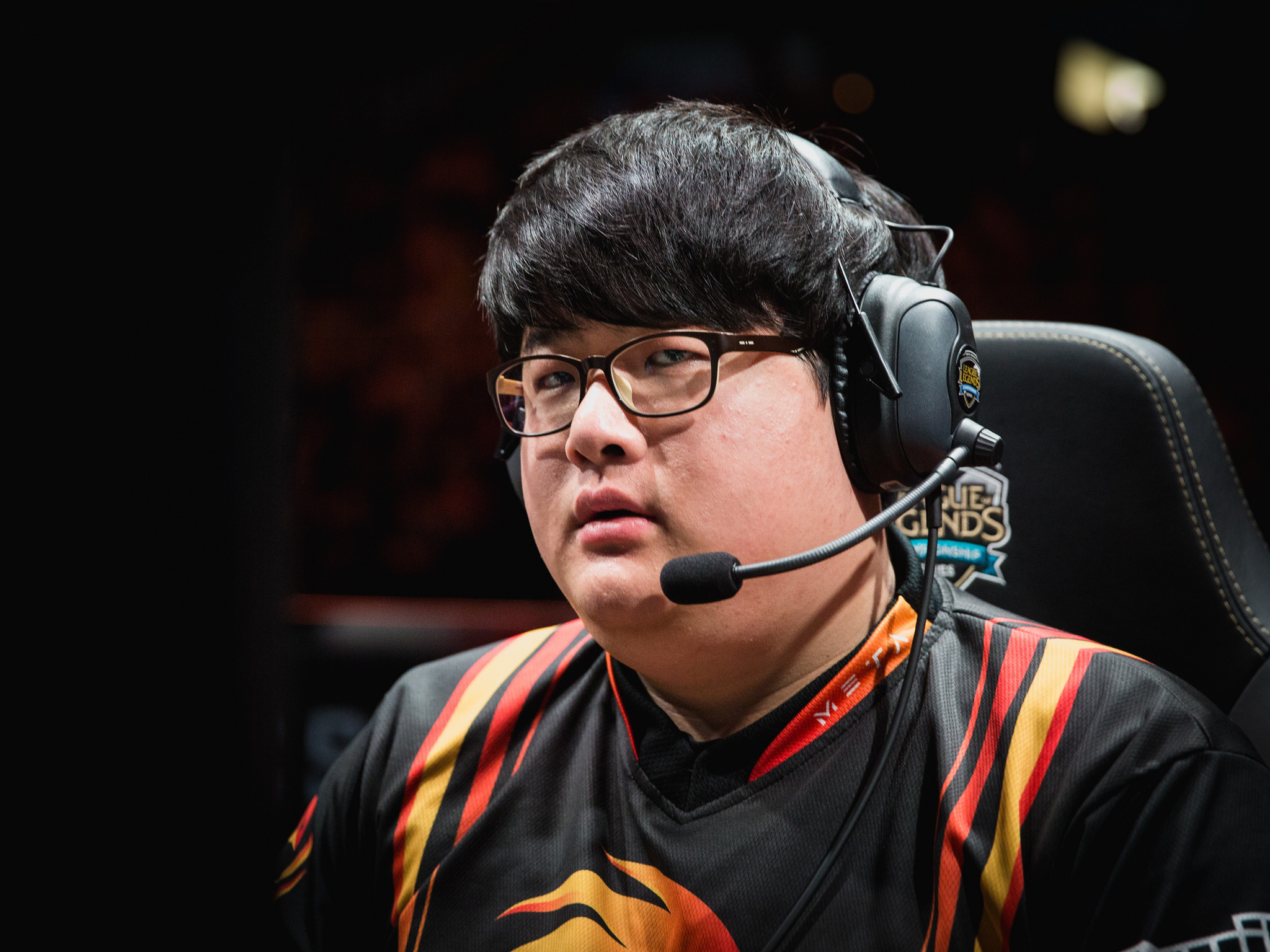 Unlike some of those teams, Phoenix1 may have had a better plan for which players to sign and how to integrate them. "Getting English-speaking imports was a big deal for us," Zig explained. "Arrow and Ryu are insane players and they played out of their minds when it really counts [and] Coach Fly is the mastermind behind our team. He deserves a lot of credit for all our victories. I probably wouldn't have made the progression I made this split in terms of improvement and everyone saying I'm a better player now. We wouldn't have been able to integrate all the roster changes so smoothly without Fly."
Arrow had been a rock for P1 all split, even with a rotating cast of supports. And Ryu's fantastic play near the end is what really allowed P1 to push to third place. He dominated the mid lane in P1's victories and was a key priority lane for jungle attention. And the time on the Vancouver stage will definitely help the team as it seeks to play in bigger venues. "Me and Rami went to the Toronto finals, in summer. We were in the crowd for the first place match and the energy was insane," Zig remembers. "Here, it's only the third/fourth place match, but the energy was still insane. Anytime something happened on stage, the vibrations were there. After the final win, my heart was racing."
The team will take a two week break before summer, getting back together for practice. Zig is Canadian and will enjoy staying in Vancouver for a bit to visit with family. After that, he has his eyes set on improving for Worlds, especially in his champion pool. "I think I hurt my team by not playing Camille at a high level—I can reveal that now because it's over," Zig said. "I want to make sure I'm the most versatile player I can be and keep my game understanding at a high level so I can help with shot calling. And listening to Coach Fly."
---
Interview by Saira Mueller. Photos via Riot Games Flickr.
About the author