There is only one true mascot for League of Legends. And no, it's not Teemo.
It's Urf the Manatee, and his status as such is being commemorated with a new figure, available on the Riot Games website. It costs $30 and is 3.5 inches tall and four inches wide. Fittingly, Urf is the central piece of the new Series Three line, which so far also includes Teemo.
The fun doesn't stop with just buying Urf, however. When purchased, the star of the league also comes with a mystery Ultra Random Figure from Series One or Two for free.
Urf was first introduced to players in 2010 on the North American League forums. Initially created as an April Fool's Joke, Urf was tragically murdered days later by Warwick, kicking off a celebration in his name. That was the first instance of the Ultra Rapid Fire (URF) game mode, which quickly became a fan favorite. At the time, Warwick also received an "Urfwick" skin that cost 5,000 RP.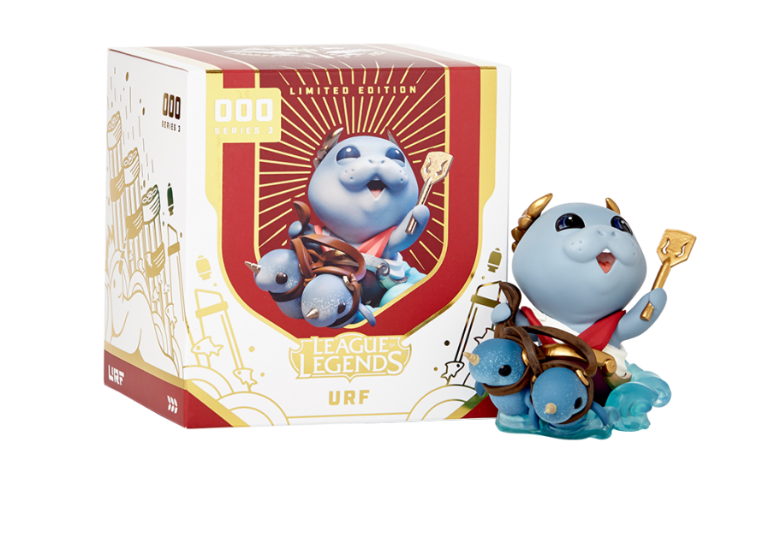 The URF game mode gave every champion 80 percent cooldown reduction and removed mana and energy costs, making some champions, like Fizz, Zed, and Sona, incredibly broken. The original URF has never returned, instead returning as All Random URF. This is because the original version of the game mode caused players to quit the game altogether.
While we may never get URF in all its unfiltered glory back, at least we will have the Urf figure to treasure forever. The item is limited edition, however, so be sure to snap it up quickly before it recedes into the vault or is retired forever.