League of Legends fans are extremely curious about a recent image found on the LoLGermany Twitter account.
The mysterious image was posted earlier today, but it's completely unclear what Riot is trying to tease. The picture appears to be showcasing a sword with a lion's face on the handle and two wolves, one on each side.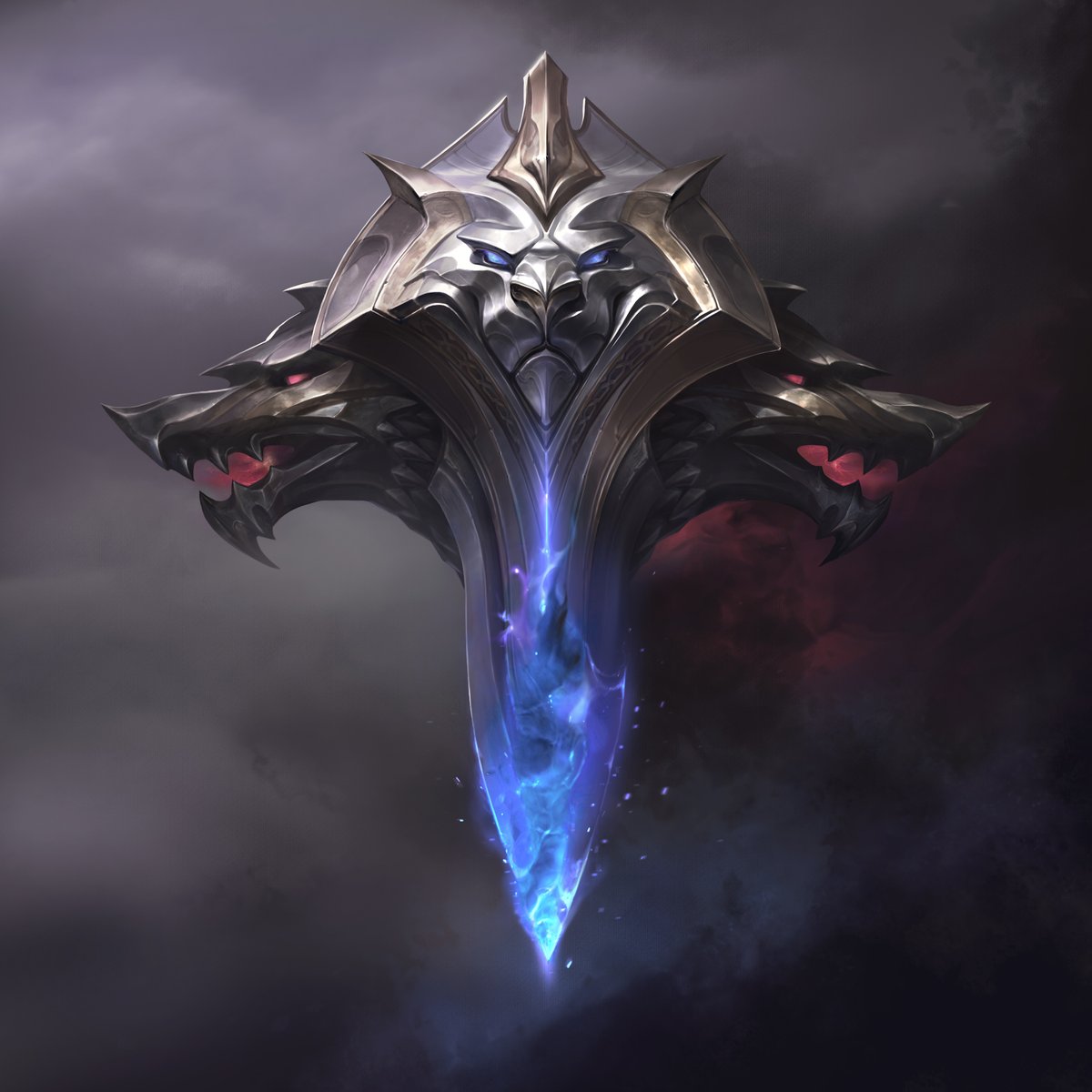 The German tweet, which was translated by SurrenderAt20, reads, "Two forces meet: The lion wants to reign forever. The wolf hungers for endless war." The tweet also mentions the date June 27, 2018, which could be the day when League fans find out exactly what this image means.
No other details were provided in the tweet, so it seems like Riot will allow the League community to think about all of the different possibilities when it comes to the meaning of this image—it could be teasing an in-game event, a new champion, or another skin.
Riot has previously said that it plans to release fewer new champions than before—Pyke is the most recent champ to be added to the game, and he was introduced in Patch 8.11 at the end of May. Before this assassin-style support was released, however, Kai'Sa was the newest champion added to League in Patch 8.5 on March 7.
The Curse of the Drowned in-game event is taking place right now in League and is set to end on June 18—so maybe this image is teasing another event coming at the end of June. Riot is also known for releasing plenty of skins, so we wouldn't rule out this image being correlated to another set of cosmetics in the near future.
All we know for sure, however, is that something related to this image should happen in League on June 27.