The NA vs. EU Rift Rivals tournament will be here on July 5, and the format has been majorly overhauled, according to Riot's announcement today.
In case you missed the original reveal, Rift Rivals is a worldwide circuit of region-versus-region tournaments hosted by Riot this summer. Following the original announcement in May, many players and fans complained that there weren't enough games between each NA team and each EU team, and also that the final elimination matches didn't seem like they carried enough weight. For that reason, everything is being swapped around. Riot is aiming to get things done right for the first iteration of the Rift Rivals series, so the company's elected to listen to the community's feedback.
Now, there will be a double round robin group stage that will span over the course of three days, and it will be followed on the final day by one best-of-five series between the top team from NA and the top team from EU from the group stage. That does mean that the tournament will be a four day event rather than the six days originally planned.
The new system will allow each region's teams to face off an equal number of times, and the finals will carry more weight. Not only that, but a shorter tournament length means less burnout from the NA teams having to fly from Los Angeles to Berlin for the tourney. This also means that the dates have changed. Instead of the original July 3 to July 9, it will now be from July 5 to July 8.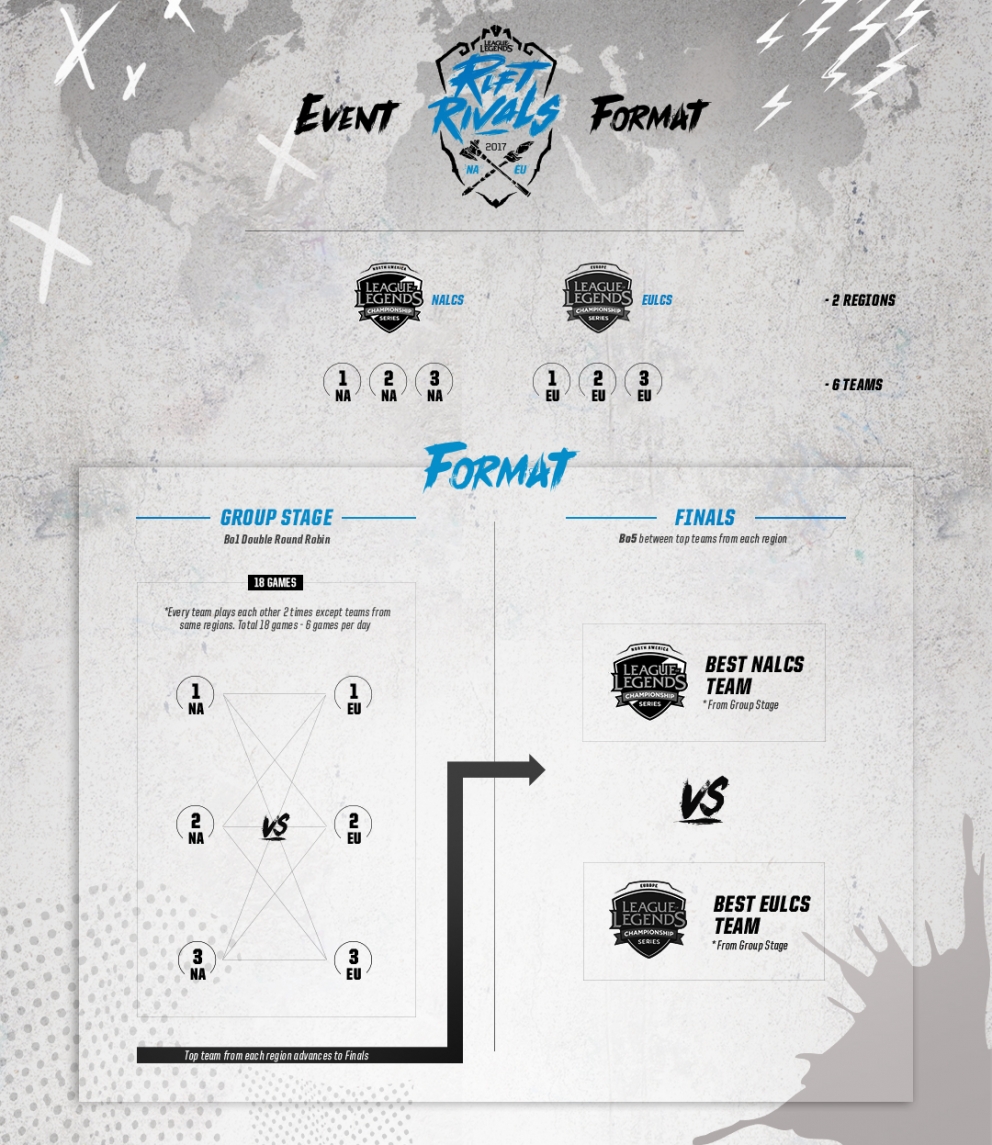 Tickets go on sale this Friday, and they will cost €15 per day at the EU LCS Studios in Berlin.