Brought to you by IKON, challenging you to share your greatest game moments and win amazing prizes.
---
League of Legends' Mid-Season Invitational is one of the most exciting tournaments of the year. It's the first international event that pits the best teams from all around the world against each other. As a result, it makes plenty of sense that MSI helps League's viewership numbers grow year after year.
This year's MSI is no different, especially with how the tournament played out. In fact, Riot Games' Twitch channel saw an increase of around 18,000 concurrent viewers compared to last year's MSI, while Riot's Korean-speaking channel saw an increase of around 12,000 concurrent viewers, according to The Esports Observer.
This year, Team Liquid and G2 Esports met each other in the 2019 MSI finals, which was the first time that a North American team played a European team in the finals of an international event. Many people tuned in to watch this historic matchup, with the event garnering a peak of just under 1.1 million viewers.
Even the event's group stage saw huge increases in viewership compared to last year, according to EsportsCharts. In 2018, MSI's peak was around 734,420 viewers, but 2019 saw its group stage peak increase by about 313,661 viewers. The event's average also increased by around 199,274 viewers compared to last year.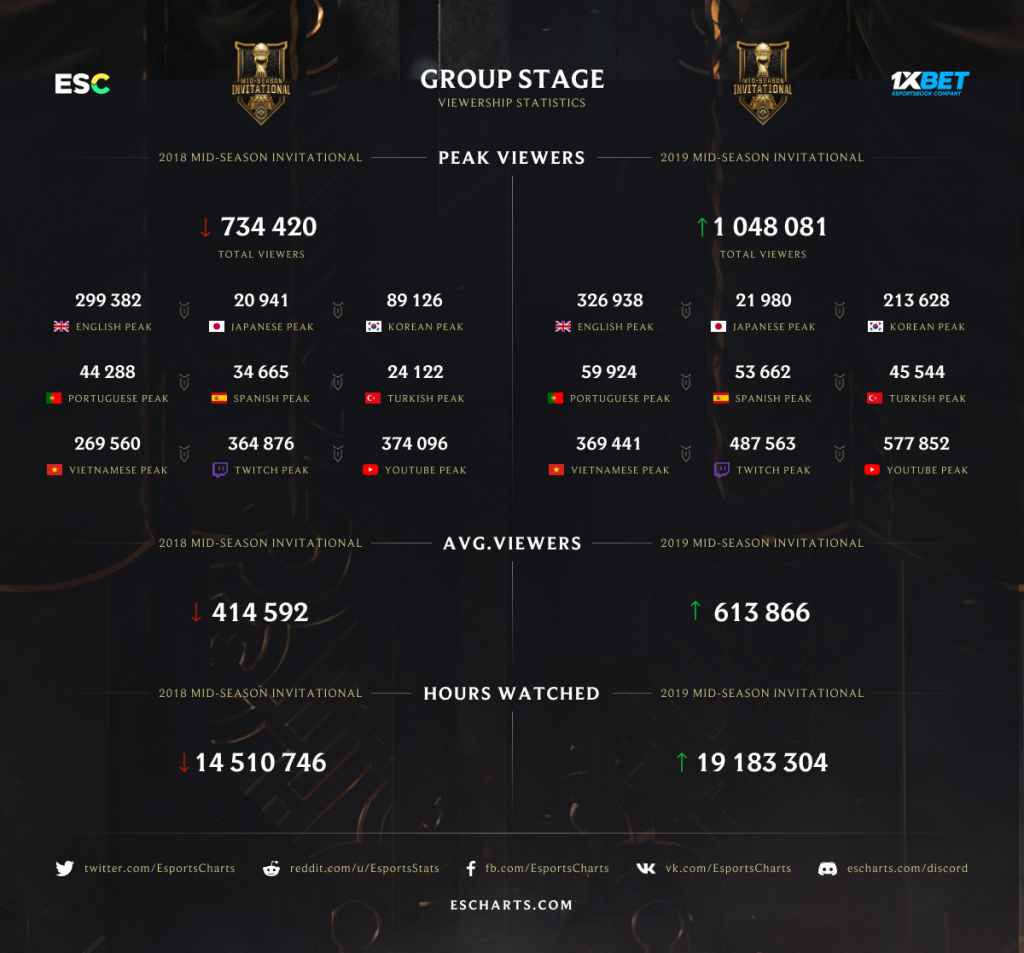 The rest of the year should continue to flourish for League of Legends esports, especially with the upcoming Rift Rivals tournament, as well as Worlds 2019, which is being held in Europe.