This article is brought to you by LoLwiz — The No. 1 in-game stats app.
---
League of Legends' Blue Essence Emporium will be returning on April 19 to 30 to celebrate the midseason, offering a huge amount of items for players to sink their hard earned Blue Essence into.
URFWick, one of the rarest skins in League, is the main highlight of the sale. It's returning to the store one last time to give fans a chance of getting get their hands on the skin before it returns to the Vault—providing they have a whopping 150,000 Blue Essence (BE) saved up to buy it in the first place.
Most of the items on offer in the store were available back in the original Essence Emporium offer at the same price. These include:
1,500 BE – Mystery icons (Does not include esports icons, may contain Mystery Mini Icons)
2,500 BE – Mystery Mini icons, series 1
4,900 BE – Mystery wards
6,000 BE – Essence Collector Ward
50,000 BE – Make It Rain Emote
50,000 BE – Gemstone + Gemstone Knight Icon
75,000 BE – Moneybags Emote
75,000 BE – Gemstone + Gemstone Prince Icon
100,000 BE – Gemstone + Gemstone King Icon
150,000 BE – URFWick skin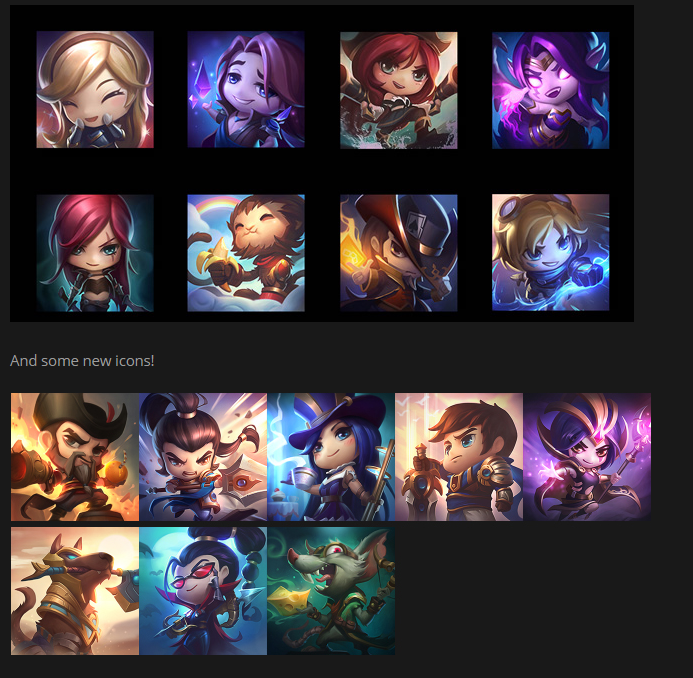 Two new items will be be added to the store exclusively for the midseason. These include Midseason chromas for 2,000 BE—that's any chroma skins released from 2015 to 2017, and the Mystery Mini icons, series 2, for 2,500 BE. These new icons include Gangplank, Xin Zhao, Caitlyn, Garen, Leblanc, Nasus, Vayne, and Twitch.
Mystery Minis, mystery icons, mystery wards, and mystery champion purchases have a share limit of ten purchases a day. After buying the tenth item, fans will be blocked from making any more purchases for these options until 24 hours after the first purchase.
As a midseason bonus, Riot will also be hosting a 50 percent RP sale for Summoner Name Changes (650 RP), Rune Pages (295 RP each) and XP boosts.