Rookies and the North American League of Legends Championship Series are the esports equivalent of toothpaste and orange juice—they don't mix.
Unlike the other major regions, such as Korea's LCK and Europe's EU LCS, the NA LCS has historically been obstinate in its refusal to cultivate home-grown talent. Instead, most NA LCS teams, focused on immediate results, have resorted to imports and the recycling of older declining talent to fill out their rosters. For most North American rookies, their LCS debut comes during the middle of a split as a replacement for a player on a low-placing team that is looking to boost results. The most recent example of this was in the 2017 Summer Split, when TSM's jungler Mike Yeung made his debut on a struggling Phoenix1 roster.
With the advent of league franchising, many had hoped NA LCS teams reevaluated their use of rookies. Freed of the ever-looming presence known as relegation, teams for the first time could take a chance on a rising talent without the fear of losing their spot in the league. That was the dream at least.
In reality, the 2018 NA LCS Spring Split will feature but four rookies in starting positions, just one more than last year. Yet another small batch of rookies, these four players join the league with the pressure to perform, lest they get dropped to the Academy League.
Golden Guardians AD carry – Matthew "Deftly" Chen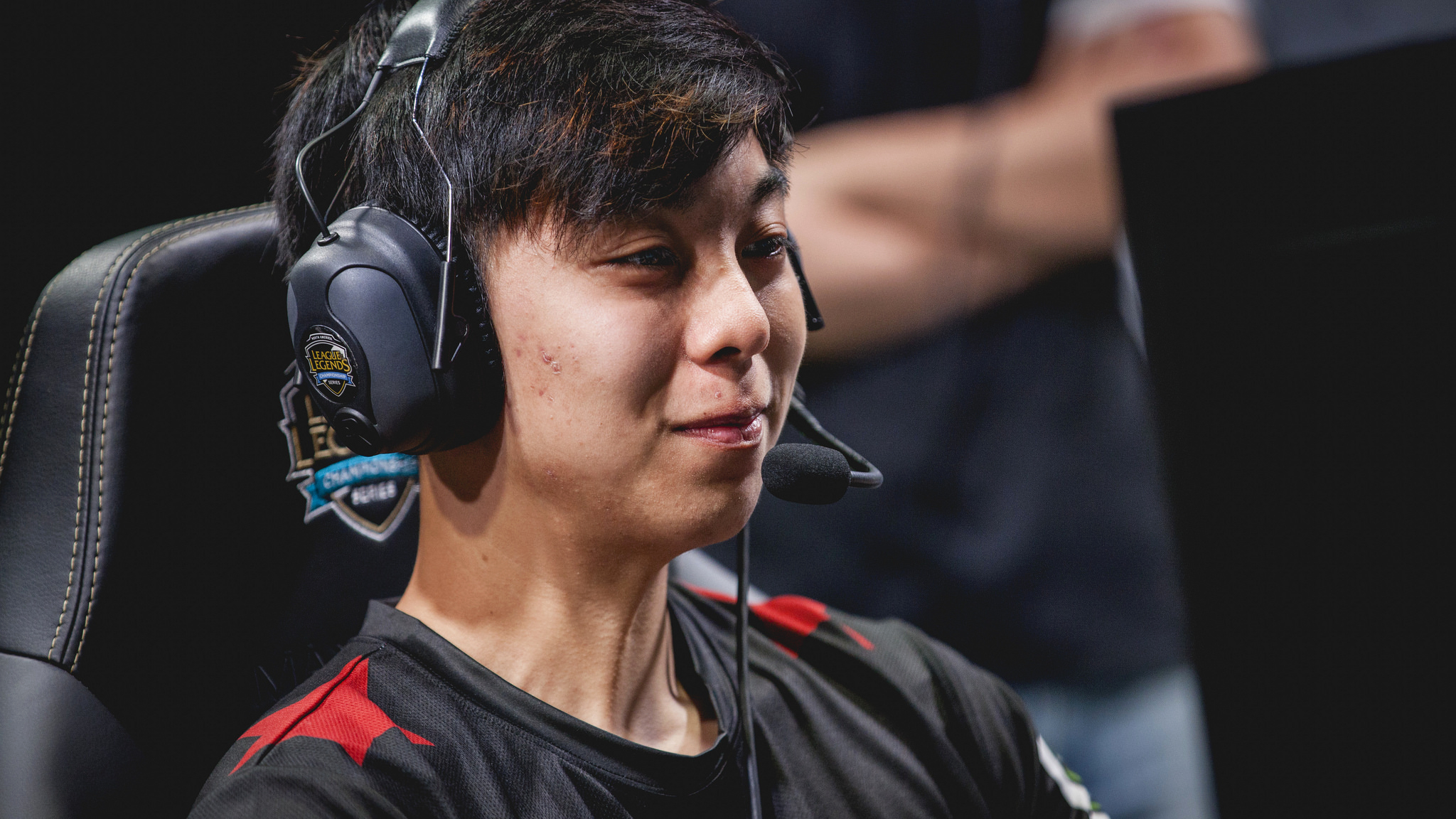 As a player whose name pays homage to Kim "Deft" Hyuk-kyu, it's no surprise that Deftly's playstyle somewhat mimics that of the KT Rolster AD carry. A more passive player during the early game, it's rare to see Deftly crush his lane. In fact, more often than not Deftly finds himself to be on the losing side of most early bot lane affairs. Deftly's lackluster laning while on eUnited, one of the top NA CS teams of 2017, invited enemy junglers and mid laners to travel down to the lower half of the map, in hopes to start a snowball.
Where Deftly shines is during skirmishes or teamfights. While he isn't one to go for the flashy mechanical outplays, you will almost never see him overextend or foolishly get caught during a fight. Deftly shines when on utility-based champions like Ashe or Varus, who not only provide valuable forms of crowd control, but can deal damage from a distance.
But Golden Guardians are going to need more than just a cleanup AD carry if they intend to make playoffs. Deftly needs to step up and become his team's primary carry. With a mid laner such as Hai Du Lam, who likes to set his side lanes up for success through his early game roams, Deftly will most likely become the sack that Golden Guardians pour their gold into. And with this in-game wealth comes a responsibility to carry come teamfights. This will be a responsibility Deftly must fulfill for Golden Guardians to succeed. 
Cloud9 top laner – Eric "Licorice" Ritchie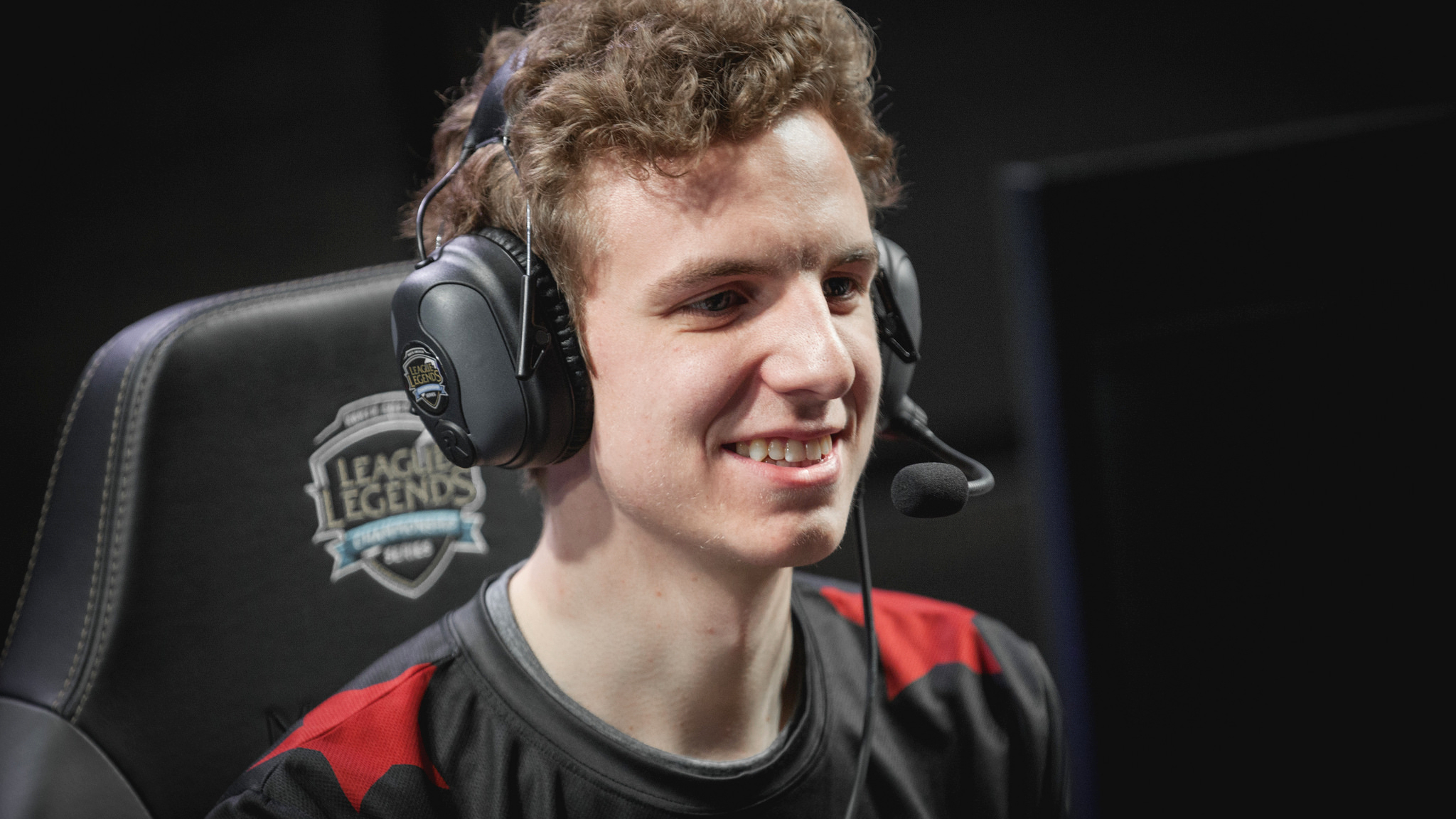 Deftly's former teammate on eUnited, Licorice heads into his inaugural LCS split with the doubtful glares of Cloud9 fans all focused on him—and rightfully so. Licorice comes as the replacement to former world champion Jung "Impact" Eon-yeong, who played an integral role in Cloud9's last two World Championship appearances.
In contrast, Licorice has no accolades to his name, not even an NA CS split victory. What Licorice has though is a strong laning phase, and a carry-centric playstyle. Initially getting recognition as one of the first North American players to truly master the reworked Cho'Gath, Licorice spent the 2017 season dominating the NA CS top lane, with champions like Rumble, Gnar, and Fiora. Not only did Licorice almost always accrue a gold lead against his lane opponent, but used his slippery feet to avoid, and even turn around, ganks.
Alone, Licorice's feats in challenger would make him a promising candidate to inherit Cloud9's top lane position. The problem is Licorice's performances against LCS top lane talent. A participant in both promotion tournaments in 2017, Licorice failed to impress against the likes of Samson "Lourlo" Jackson and Shin "Seraph" Woo-yeong, two players considered to be average to below-average LCS top laners.
Now Licorice is set to join a league where the top lane monsters of Kim "Ssumday" Chan-ho, Lee "Flame" Ho-jong, and Kevin "Hauntzer" Yarnell dwell. If Cloud9 intends to remain as one of the league's top teams Licorice will at least need to somewhat match the performance of these names. Luckily, Licorice now has an LCS monster himself in Nicolaj Jensen. A magnet for enemy junglers due to his utterly oppressive laning phase, Jensen is sure to relieve Licorice of some jungle pressure. It will be up to Licorice though to finally be able to translate his NA CS dominance to the LCS.
Clutch Gaming top laner – Colin "Solo" Earnest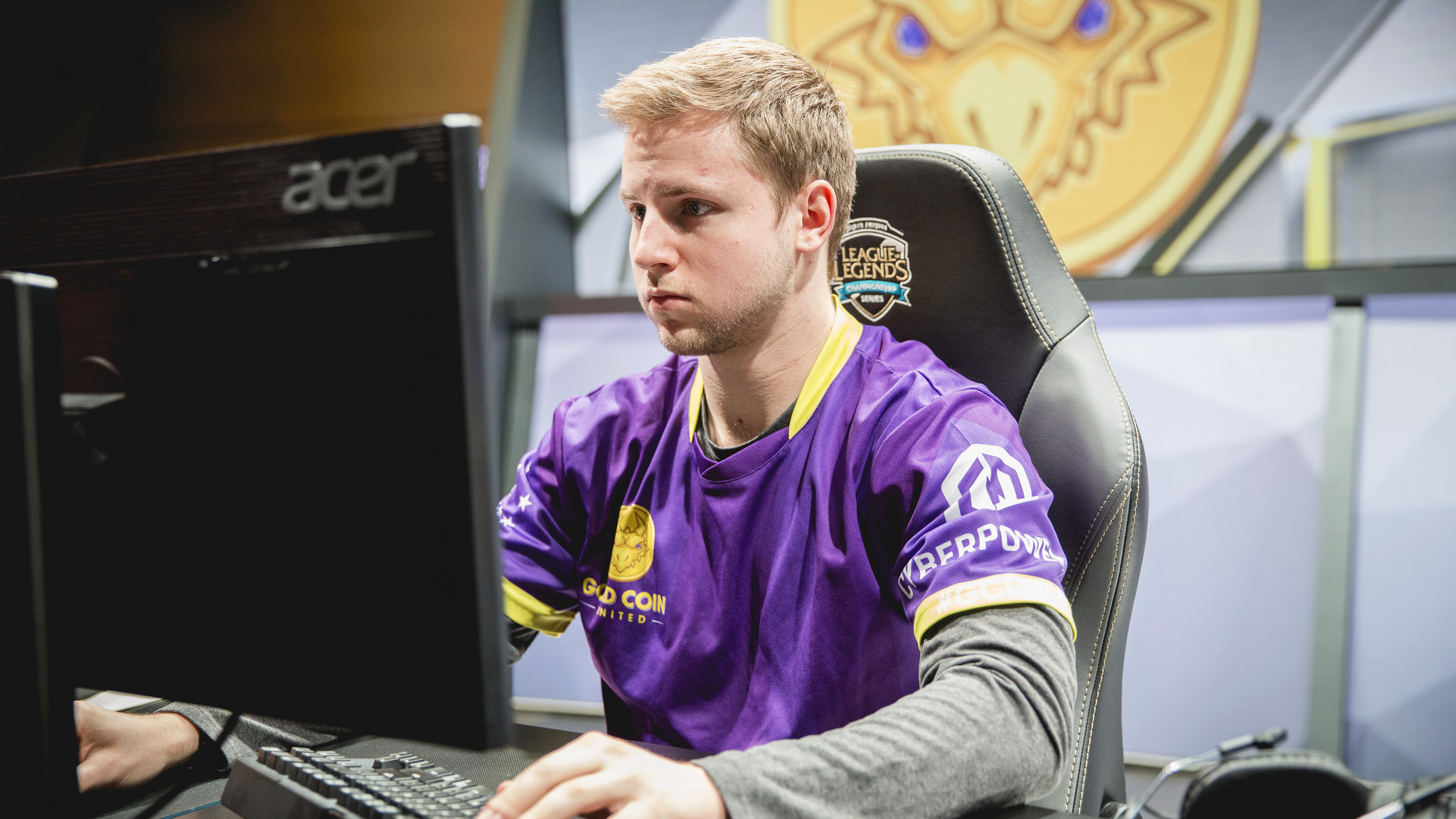 If you were to characterize Licorice as a carry top laner, than Solo would be the jack-of-all-trades. Tanks, carries, and everything in between, Solo is willing to play whatever his team needs. At least that was the case during his time on NA CS squad Gold Coin United.
In the NA CS Spring Split, Solo's play revolved more around the top lane tanks of Maokai and Nautilus, as was meta at the time. But when bruiser top laners surged back in popularity come summer, Solo swapped out the Maokai and Nautilus in favor of Jarvan IV and Renekton. Solo's malleable playstyle freed Gold Coin United to focus on its other laners during champion select. There was no rush to first pick Solo a champion, or need to give him the red side counter pick. Although he wouldn't dominate the NA CS top lane like Licorice did, Solo was able to play almost ever meta champion to an adequate level for the league he was in.
And for a team such as Clutch Gaming, that boasts a strong mid lane and bot lane duo, a jack-of-all-trades such as Solo is the perfect fit for their top lane position. With reliable carries in Fabian "Febiven" Diepstraten and Apollo Price, Solo can sit back and be the supportive top laner Clutch Gaming needs. That is if Solo can perform.
Like Licorice, Solo's performance against LCS-calibre top laners has not been awe-inspiring. While his teleport usage and ability to be his team's primary form of engage have looked good, Solo's laning can be lacking when on the LCS stage. While he avoided many early deaths from jungle ganks due the incoordination of NA CS teams Solo, like Licorice, will be devoured by his new top lane competition if he continues to play the lane in such a cavalier fashion. 
FlyQuest jungler – Andy "AnDa" Hoang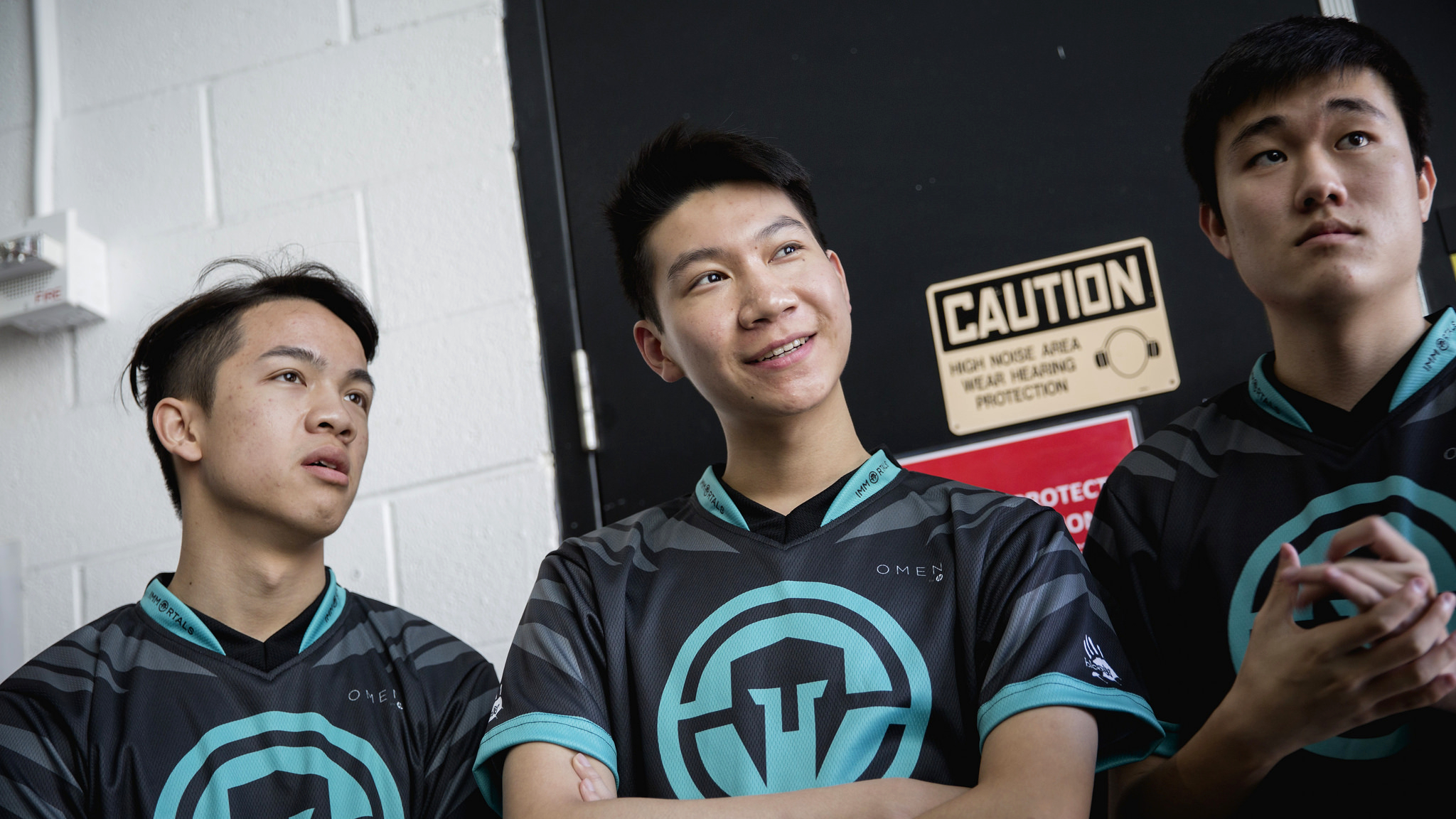 Among these four rookies, AnDa undoubtedly walks the most difficult path towards NA LCS stardom. He joins FlyQuest's starting roster with no competitive experience as a jungler. Although AnDa became an in-house sub for Immortals during the 2017 Summer Split, he received no on-stage playing time.
While it's hard enough for a rookie jungler to advance straight into the NA LCS, AnDa's two solo laners also aren't native english speakers. To build any form of cohesion with top laner Lee "Flame" Ho-jong and mid laner Song "Fly" Yong-jun, AnDa will conversely have to break the language barrier between them. Fortunately for AnDa, he previously played with Flame while on Immortals, thus giving these two an already established relationship to further build upon.
Without any competitive games played in 2017, it's difficult to assess AnDa's jungling style. From his solo-queue exploits alone, AnDa looks to be a carry-oriented jungler, who favors more combative champions like Nidalee, Lee Sin, and Elise. But considering his time working with Immortals alumni Jake "Xmithie" Puchero, arguably the best pathing jungler in North America, it's entirely possible that AnDa takes a more methodical approach on the competitive stage.
In 2016 came Joshua "Dardoch" Hartnett. Then in 2017 there was Juan "Contractz" Arturo Garcia. Let's hope AnDa continues the legacy and becomes the NA LCS' breakout rookie jungler for 2018.