That didn't last long. Last week's consensus in the LEC was broken as our voters struggled to decide between three teams in particular—Origen, Splyce, and Vitality—who are all tied in the standings. All three have had impressive wins in the last few weeks making it difficult to say which one will win a best-of-five playoff match.
Our voters still tried their best to figure it out, but the three teams could really be placed in any order. As usual, we assigned points to each team from one (worst) to 10 (best). Here's the result after week eight:
| | | |
| --- | --- | --- |
| Rank | Team | Points |
| 1) | G2 Esports | 40 |
| 2) | Team Vitality | 36 |
| 3) | Origen | 31 |
| 4) | Splyce | 29 |
| 5) | Fnatic | 24 |
| 6) | SK Gaming | 20 |
| 7) | Misfits | 14 |
| 8) | FC Schalke 04 | 14 |
| 9) | Excel Esports | 8 |
| 10) | Rogue | 4 |
Here's a recap of how each team is playing heading into the last week of the regular season.
Hope: Excel, Rogue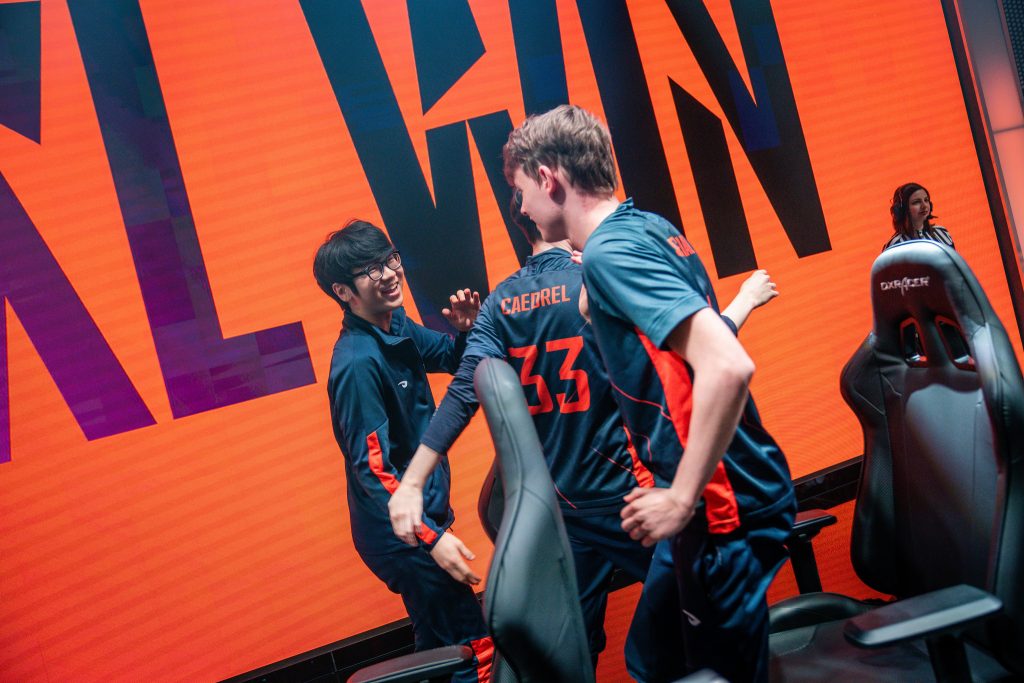 Okay, only one of these teams really has hope. Rogue had tough matchups last week, but we're still not sure why they continue to keep the veteran roster together. Isn't the writing on the wall that major change needs to happen? Kim "Profit" Jun-hyung is not a good fit, the other laners are not carries, and they desperately need younger players. Every week that they delay puts them a week behind in their rebuilding process.
Excel on the other hand have made some bold roster moves, and as one analyst predicted, were rewarded with a win in a good matchup. Top laner Ki "Expect" Dae-han has this team warding at a higher level than you'd, well expect, and him winning the top lane matchup against Schalke was key to his team's success.
One more spot: SK, Misfits, Schalke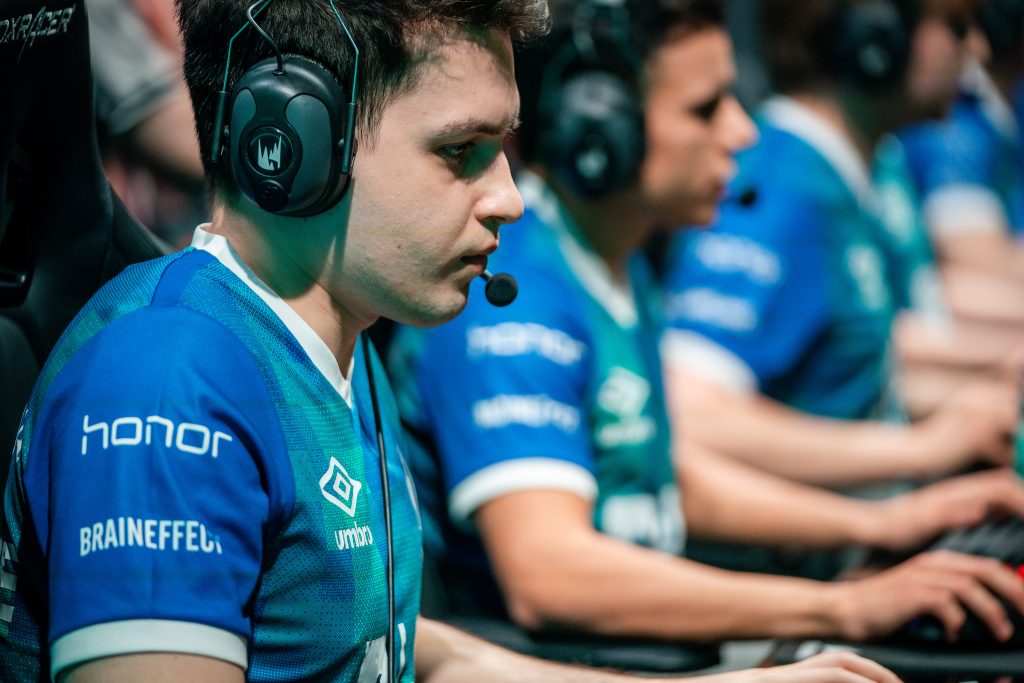 It's honestly shocking to see this Misfits team continue to screw up in the late game and look like a solo queue squad. Paul "sOAZ" Boyer, Nubar "Maxlore" Sarafin, these are all veteran, team-oriented players.
Their Saturday game against Schalke was perfectly emblematic of their struggles. After 15 minutes or so, Schalke looked faster to every fight. And then Misfits went for one of the worst Baron attempts you'll ever see. They need to reconfigure their shot calling to have any chance with a high-priced roster next split.
Schalke made use of those Misfits mistakes, and when top laner Andrei "Odoamne" Pascu plays well, they usually win. When he doesn't, like the loss to Excel, they look completely different.
You figure it out: Origen, Splyce, Fnatic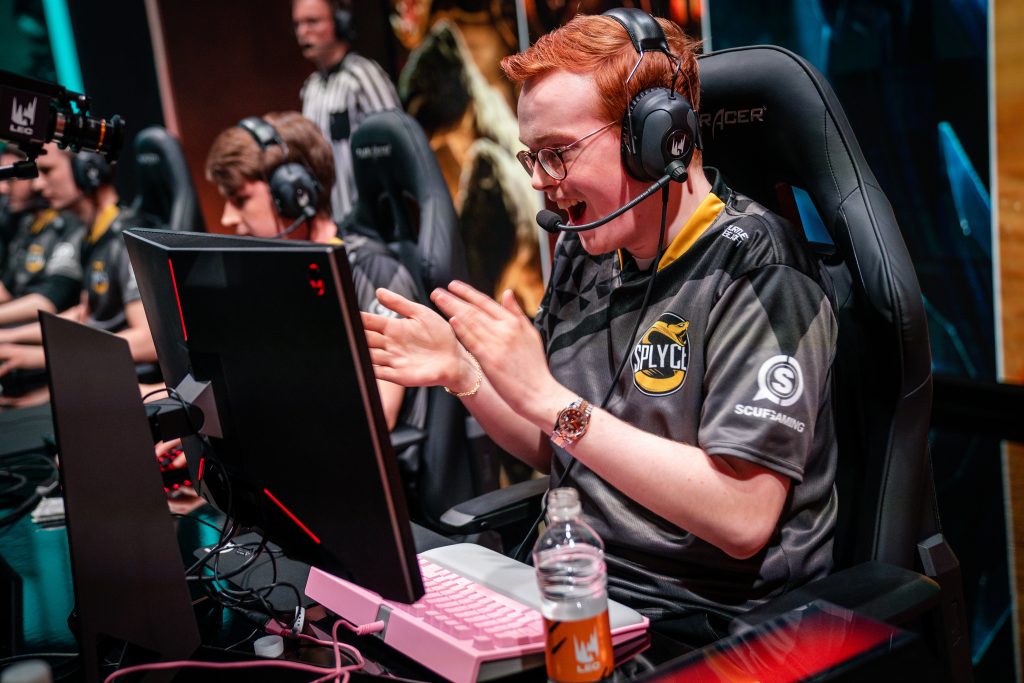 It's impossible to rank these teams. Hell, with the recent struggles G2 have had with limited practice due to some health issues, you might as well throw darts at all of the top five.
Fnatic are on the war path and are the hottest team in the league. They have won six straight but haven't played anyone great in a while. So, of course, G2 is next up on the schedule this Friday at 2pm CT.
Origen can beat anybody and go into the last week with two relatively easier games against Schalke and Excel. They are in great position to nab the second seed.
Splyce continue to develop and are absolute beasts in the late game, as G2 found out last week. Their vision and macro has them third in mid-late rating per Oracle's Elixir, but we wouldn't be surprised if their recent form is even better.
For now: G2, Vitality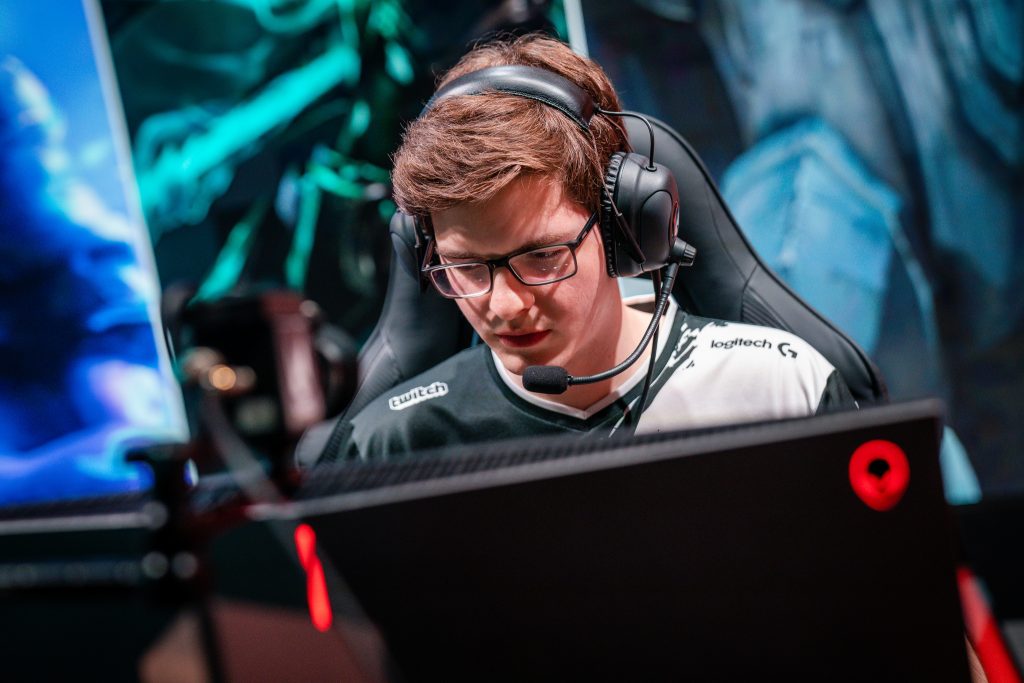 G2 are locked into the first seed, but with support Mihael "Mikyx" Mehle's wrist issues, their hold on the region is shaky. Mikyx's been their most inconsistent performers all year, and a lack of practice explains that. But can they really turn things around for the playoffs?
Vitality were unable to take advantage of a weakened G2 to pull ahead of the crowd. Now they're tied with Origen and Splyce in a massive logjam at second place. Their macro execution against G2 was absolutely horrible as they tunneled in on bad fights in even worse locations. Can this team be trusted to execute around objectives win the late game split push doesn't work? We'll find out once playoffs start in a few weeks.
All photos via Riot Games.