After showing signs of normalcy last week, the LEC has flipped upside-down once again with eight teams shuffling up and down this week's power rankings. As a result, the top half of our rankings could look unfamiliar to a large number of fans.
We had touted Rogue, G2 Esports, and MAD Lions as three deadlocked teams who would control the ceiling of the league throughout the summer. But just three weeks into the split, that prediction has been upended. In fact, MAD and G2 were this week's biggest movers, with both teams dropping down three spots in the rankings to both fall out of the top three. But who knows? With how wild things have been through three weeks, those two teams could be right back at the top by this time next week. 
The LEC, as unpredictable as things have been in recent weeks, seems to be settling into a fittingly unpredictable version of itself. There's still plenty of League of Legends to be played in Europe this summer, but if the first third of the Summer Split is any indicator of the way things are going to play out, we could very easily be in for a wild ride. With all that in mind, here are our LEC power rankings after three weeks of play in the 2021 Summer Split. 
| | | |
| --- | --- | --- |
| Rank | Team | Rank change |
| 1) | Rogue | +2 |
| 2) | Misfits | +2 |
| 3) | Fnatic | +2 |
| 4) | G2 Esports | -3 |
| 5) | MAD Lions | -3 |
| 6) | Team Vitality | +1 |
| 7) | Excel Esports | +2 |
| 8) | Schalke 04 | — |
| 9) | Astralis | -3 |
| 10) | SK Gaming | — |
Ah, now this feels familiar: Schalke 04, Astralis, SK Gaming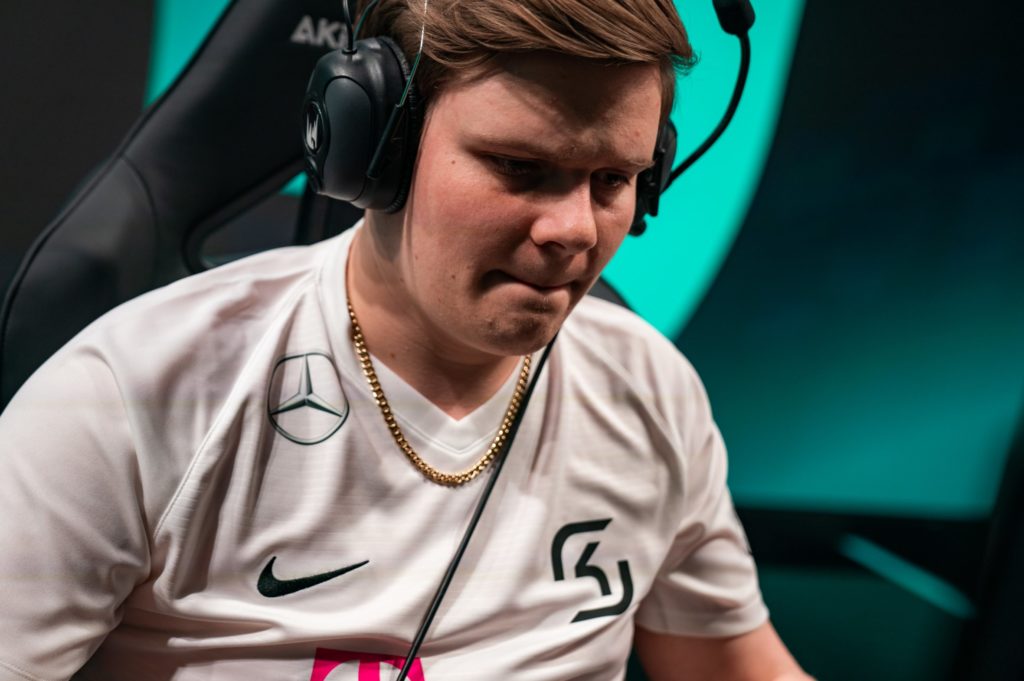 It's getting bleaker and bleaker for the teams at the bottom of the LEC. Both Astralis and SK Gaming have shown very little to be impressed by in the opening three weeks of competition. And while that's no real change from Astralis' poor start in the spring, it's a stark contrast to the SK that made the playoffs last split. Of the three, Schalke have looked the most promising. But in their current situation, "most promising" isn't exactly glowing praise. 
The objective control for all three of the LEC's bottom teams is poor, with all three securing less than 1.8 dragons per game on average, according to Games of Legends. Schalke have the lowest dragon control of any team in the league, securing only 0.71 of dragons in their games. Jungler Kirei has looked shaky, part of which can be attributed to newcomer's nerves. But stage fright can only be overlooked for so long and he'll need to start stepping up to move up from the bottom. 
SK's games last weekend showed that the roster isn't quite dead yet. The addition of Lillip injected some life into the team and gave them their first win, but that win came against an Excel squad that's shown highly varied performances. SK's offseason shake-ups so far are proving unsuccessful. Although Treatz is by no means a bad jungler, the team lacks the direction he was able to provide from the support role—and their teamfighting is disjointed and hectic. 
It's hard to know what can be said about Astralis that hasn't already been said. They have the highest average game time in the league at 33 minutes and 18 seconds, according to Games of Legends. That and the number of towers lost are the only statistics in which they top the LEC. They have low kills, low damage, and poor objective control. Time is running out for these teams to make any meaningful changes and Astralis have made no indication that they're planning to sub out any of their players. So it's time for the team to work with what they've got and fix their initiative issues before it's too late. 
Fighting for survival: Team Vitality, Excel Esports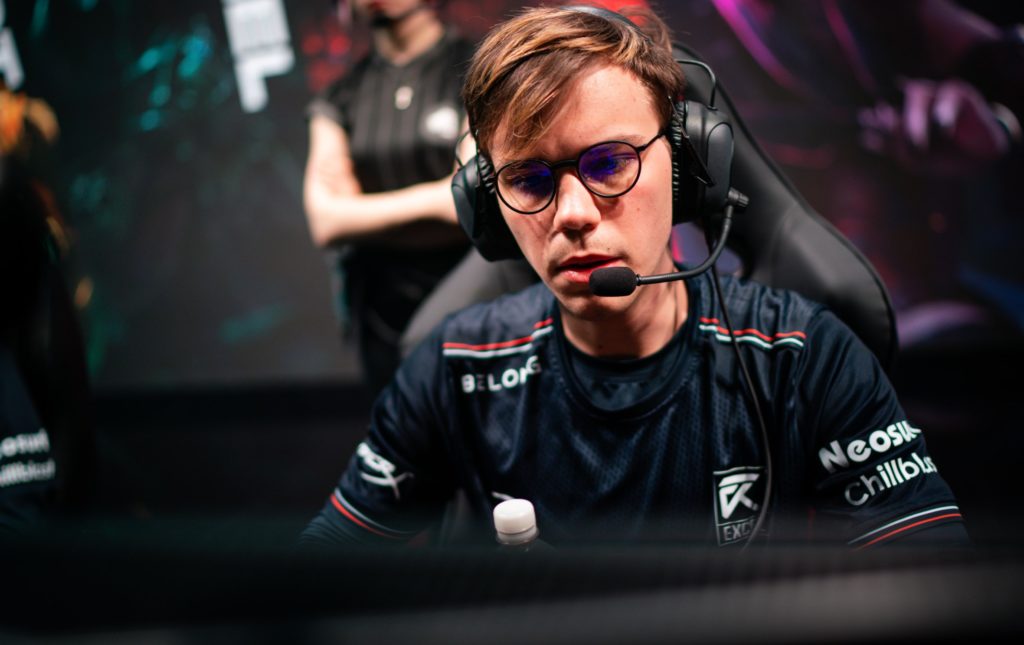 Vitality and Excel find themselves in precarious situations heading into the fourth week of the Summer Split. While the two squads certainly aren't top-half favorites, there's still room for growth while the split is in its first half. The strength of these two squads comes in their abilities to completely subvert expectations and secure wins where they matter most. Just last week, Vitality beat both MAD Lions and G2 Esports. Two weeks ago, Excel pulled off a shocking upset over MAD. Still, if these two teams are going to contend anytime soon, they'll need to string together more of those victories over the league's top teams.
Excel have a fantastic chance today to snag an important win against a struggling G2 squad, but the real test for these two teams will come tomorrow when they face off against each other. In that series, keep an eye out for the jungle matchup. Excel's golden boy prospect, Markoon, is set to make his professional debut this weekend. And just a day after he does so against G2 and Jankos, he'll be served up another intense matchup in Vitality's Selfmade.
An early-split slide: G2 Esports, MAD Lions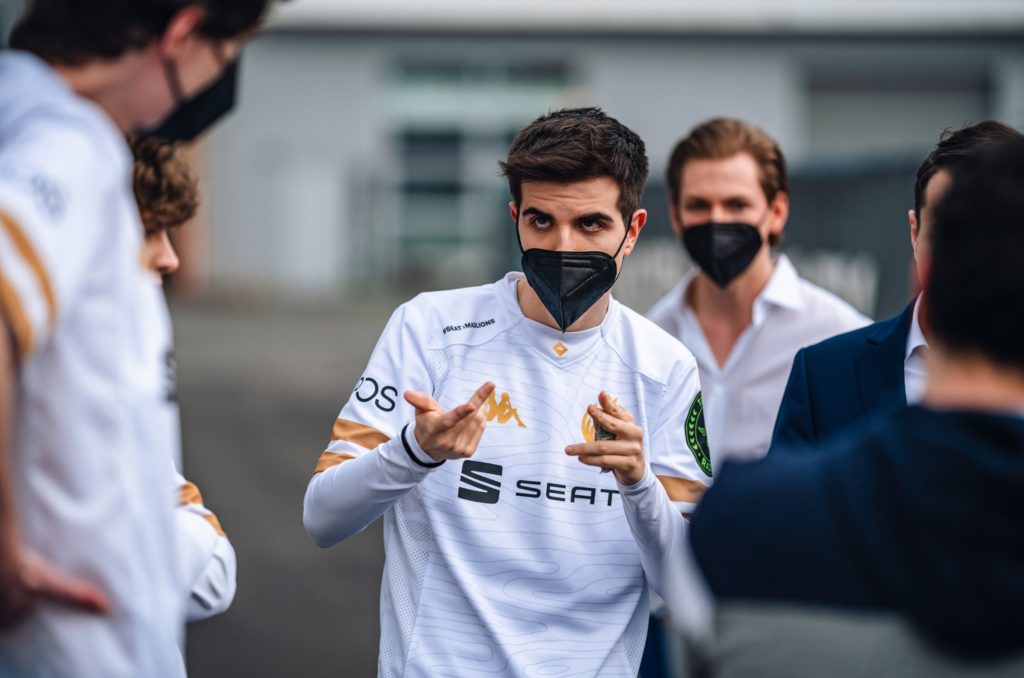 After the past couple of seasons, finding MAD Lions and G2 Esports so low in the regular season standings and in people's power rankings is a jarring sight to see.
Ever since they returned from Iceland, it seems like MAD Lions are still feeling the effects of their MSI hangover. They have a disappointing 0.95 team KDA right now and are tied for the most team deaths in the league, according to Oracle's Elixir. The team's neutral objective control isn't that bad, but it feels like their teamfighting hasn't been nearly as clean and cohesive from what we've seen recently—and it doesn't help that Carzzy and Armut are dealing with some midseason slumps in their performance, either.
For G2, it's safe to say that the magic and mystique around this team are all but gone. In past seasons, fans and analysts talked about this team like a mythical creature that had pulled off incredible feats like a superhero. But after not making the finals last season, the league improving in quality, and the team sitting in fourth place with a 4-3 record, it feels like G2 are simply just another good team in Europe.
The roster still boasts some of the best players in the region, but they aren't the infallible juggernaut that we've come to know over the past two years. They don't have amazing early-game stats, their objective control is mid-tier, and they've been outplayed in teamfights. It's true, however, that the level of competition in Europe is much higher than before, but the expectations and allure surrounding the team have dissipated, at least for now. 
An unfamiliar top three: Rogue, Misfits, Fnatic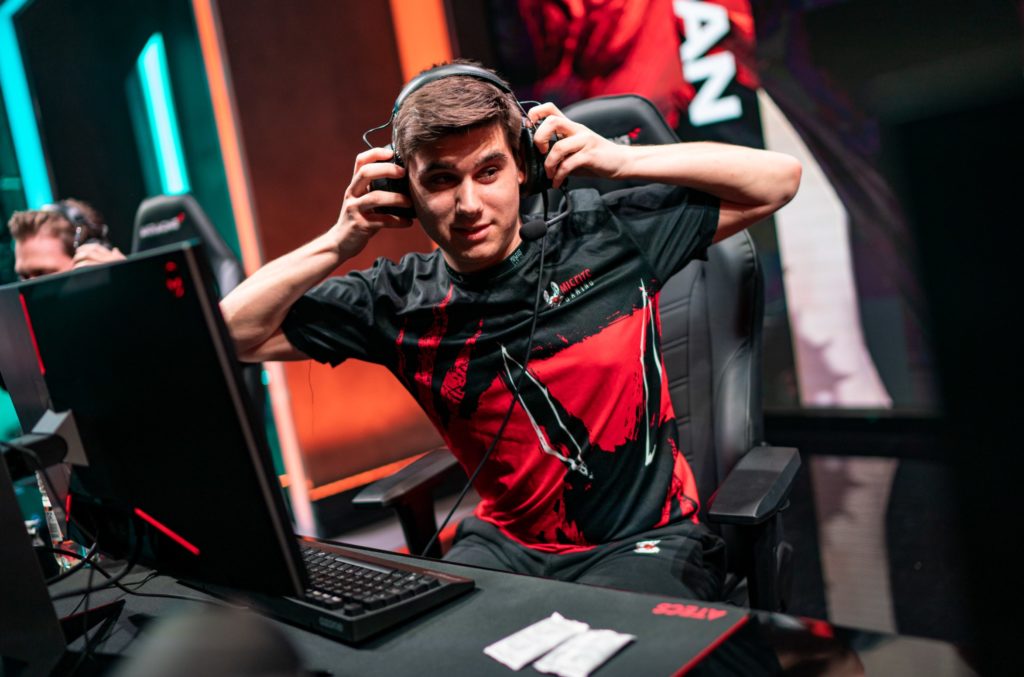 Misfits still sit in first place in the LEC, notably thanks to their still-separative factor of a win over Fnatic back in week one. Fnatic have been a serious surprise for the league one-third of the way through the split and Misfits' win over them could be a deciding factor if these two teams are still separated by just one game later in the summer. 
Although Misfits are in first place in the standings, we're quite bearish on giving Misfits the top spot in our LEC rankings over Rogue. Misfits' wins this summer have been, to put it frankly, uninspiring. Victories over squads like Schalke, Astralis, and the rest of the LEC's basement-dwellers don't qualify them as a top team automatically. Plus, the one time Misfits went head-to-head with one of the teams in the LEC's pre-split top three, they were completely dismantled by a Rogue squad that had their number from minute one. 
If Misfits want to stay in the top three and prove that their winning ways are for real, they'll have to climb the biggest mountain they've faced yet this weekend. Games with MAD Lions and G2 Esports make up the toughest one-week schedule Misfits have seen thus far. But if they can capitalize on those two teams' early struggles, they may be able to definitively claim the top rank in the LEC after all.
---
Make sure to follow us on YouTube for more esports news and analysis.