League of Legends fans continue to impress the community by delivering high-quality, fan-made skins. Coven Braum is the latest skin created by Ivan Dudar, where he showed off various prototype models, plus an in-game mockup of how the hero would look like.
The skin moves away from the light-hearted and cheering personality of Braum into a more sinister direction. Coven Braum has antlers and dark colors, reminiscent of Druids from other games. The shield was made into an extension of this personality to elevate this skin to a whole new level.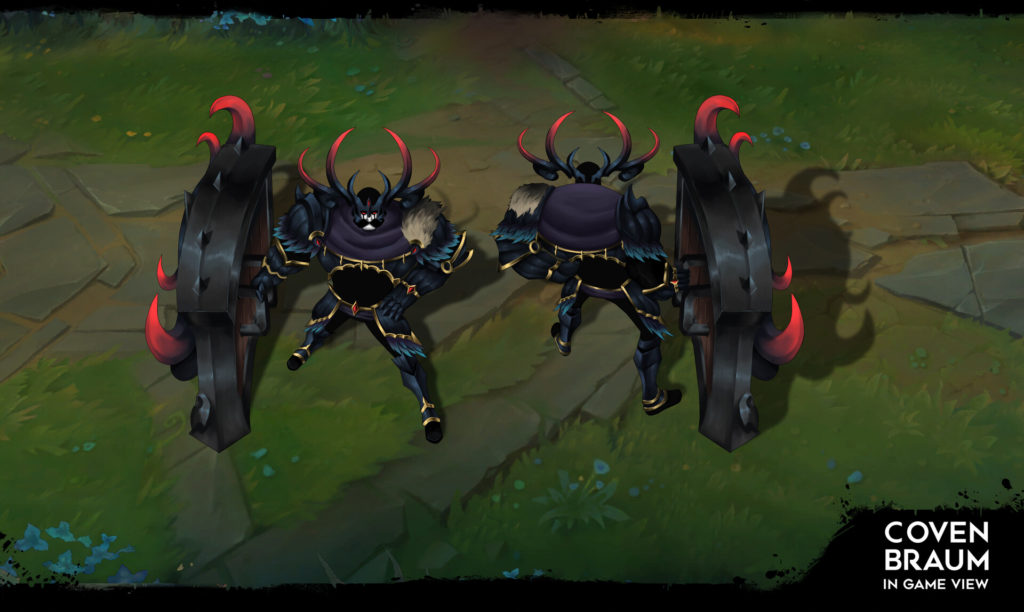 While the red tint and spikes might show off a similar approach to the currently available Dragonslayer Braum, the personality is still completely different. While one shows a courageous man who fights Dragons on a daily basis, this gives the vibes of a Braum who prefers to sit in the shadows and wait for a good opportunity to strike.
This skin might be just what Braum mains need to experience the champion differently. Most of his skins are light-hearted and shows his braveness, rather than someone who might be willing to resort to darker methods to go face-to-face with someone. The latest skin for Braum was released last month and while it is a great skin that Braum mains enjoy, the Pool Party theme is not something different from his previous personality.
With no announced plans in sight to release a different type of Braum, Riot could take some notes and do so for the next Braum skin for some diversity.
---
Make sure to follow us on YouTube for more esports news and analysis.