Korean teams have dominated the top level of competitive League of Legends since their arrival on the scene. Since 2013, seven out of eight titles at major internationals have gone to teams from the peninsula, their lone blemish being the 2015 Mid-Season Invitational.
This season at MSI there's a new team representing the LCK, but KINGZONE were expected to continue that run of dominance—instead they've stumbled. After an impressive start, they've posted inconsistent results in the latter half of the group stage, and now sit a game out of first place.
Is this cause for real concern for LCK fans, or are KINGZONE still the favorites to win it all? We took a look at their recent losses to find out.
Flash Wolves: A match played in their minds
The concern started on Sunday with a loss to Flash Wolves. Much of the game played out like the imaginary duel between Jet Li and Donnie Yen in the 2004 movie Hero, where two legendary combatants fought a battle in their minds. The match was mostly a theoretical exercise between Flash Wolves' desire to snowball their bot lane vs. KINGZONE's strategy to keep things even.
There was precious little action through much of the early game as the two squads danced around each other. For a moment, the two teams, playing macro at an extremely high level, were in perfect balance.
So of course the Yasuo had to ruin it. That was the one variable KINGZONE didn't account for: Flash Wolves top laner Su "Hanabi" Chia-Hsiang zooming in on Yasuo and wrecking everything in his path.
It was an unexpected variation for Hanabi, who's played a steady diet of tanks his rookie year. But he certainly has experience on Yasuo, and it showed as he gained lane priority before tearing through teamfights.
The first takeaway from that loss was that KINGZONE need to push the tempo. They can't sit back and watch other teams execute on win conditions. Flash Wolves had a map advantage with two semi-globals, and KINGZONE were too slow to react.
The other issue is that KINGZONE star Kim "Khan" Dong-ha can never be the second-best top laner in the game. He's made a name for himself in Korea by picking carries unabashedly—his highest win rate champs this season include Camille, Gangplank, and Jayce. But at MSI, he's picked a fair number of tanks.
That's fine and all, but KINGZONE unlock another level when Khan is carrying. They'll need that level to win the championship in Paris next week.
Royal: Play to the lanes
In today's match vs. RNG, KINGZONE looked to rectify both issues from the Flash Wolves loss. They picked Camille for Khan and jungler Han "Peanut" Wang-ho snowballed to a huge lead by killing RNG jungler Liu "mlxg" Shi-yu in his own jungle on the first clear.
The problem was Peanut didn't really do anything with that advantage. For the entire lane phase, Peanut seemed more interested in extending his lead in the jungle by stealing camps than actually pressuring lanes. The only time he did visit a lane was when he swung by mid twice unsuccessfully. But even those attempts were more of Peanut just passing through than dedicating himself to a gank.
Some of that was due to the champion he played, Graves, who needs items and lacks CC for early ganks. But it is still inexcusable that with Peanut and mid laner Gwak "Bdd" Bo-seong failed to visit a side lane even once for a dive. Instead, it was RNG that pulled all the moves, including a pivotal bot lane catch that gave them much-needed breathing room.
Because of KINGZONE's inaction, Peanut's early lead evaporated into thin air. They never had any priority in a side lane despite Khan having Camille. Eventually, having farmed up safely, RNG ADC Jian "Uzi" Zi-hao became unstoppable in teamfights, closing out KINGZONE by himself. It was a bad look for the Korean side.
How bad is it?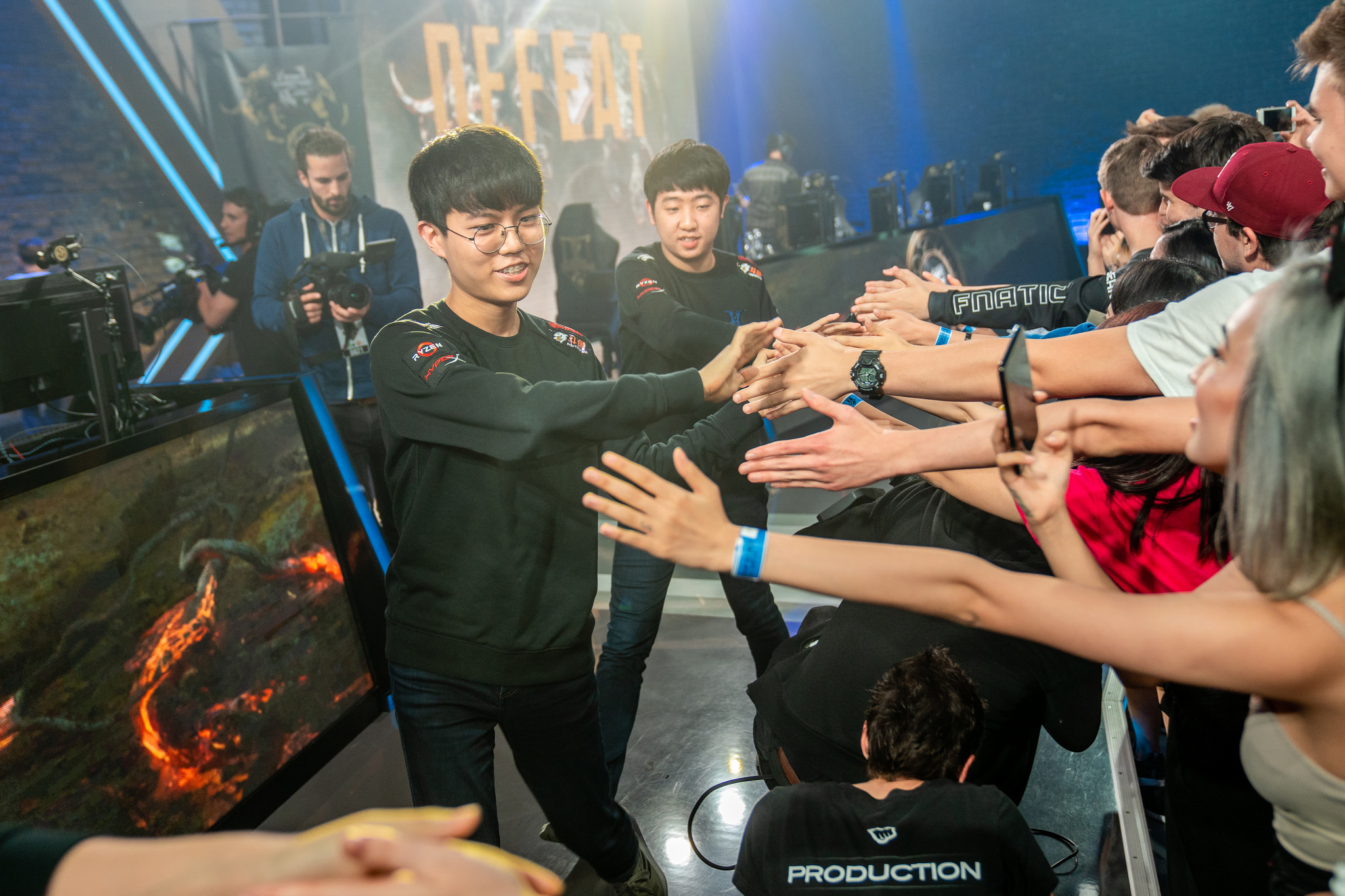 Before we get too carried away with the KINGZONE criticism, we have to remember this is a movie we've seen before. Flash Wolves looked like the best team for the first half of the 2016 MSI group stage before faltering. Korean teams usually reach another level when the pressure turns up.
But there are two things to worry about beyond KINGZONE's strange drafts and sometimes hesitant play. When we talk about the era of Korean dominance, we typically talk about one team: SK Telecom T1. They're the ones that almost single-handedly built the legacy of Korean dominance. When we talk about an LCK squad turning on the jets, we really mean SKT.
The other problem is KINGZONE's own history. After being hyped a ton heading into the quarterfinals at Worlds last year they played three sloppy games and were swept by Samsung Galaxy, a deeply flawed team. They won two straight domestic titles, sure, but both of those came after KINGZONE were placed directly into the final via their regular split performance.
KINGZONE's individual players like Peanut, ADC Kim "PraY" Jong-in, and support Kang "GorillA" Beom-hyeon, have made deep runs at international events. But other members of this squad, including Khan, are still in less-familiar territory. The playoff run they'll need to complete in order to win this event is unlike anything they've experienced before.
KINGZONE are still the favorites to win. But they definitely don't have that aura of invincibility that we've grown accustomed to with the team from Korea. They'll have to win it all in order to gain that aura. Sometimes, the chicken has to come before the egg.