The 2018 League of Legends World Championship Play-In stage is over and the eight teams that made it through to the Play-In Knockouts have finally found out their fates.
The four winners of each group, including G2 Esports, EDward Gaming, Cloud9, and G-Rex were seeded against the four second-place teams of SuperMassive Gaming, Gambit Esports, DetonatioN FocusMe, and Infinity eSports.
Teams that were in the same group were ineligible to face each other in the next stage. So G2 Esports couldn't fast off against SuperMassive once again, for example.
The teams drawn against one another will face off on Dec. 6 to 7 in a best-of-five series. The four winners from each of the matches go through to the Group Stage.
The draw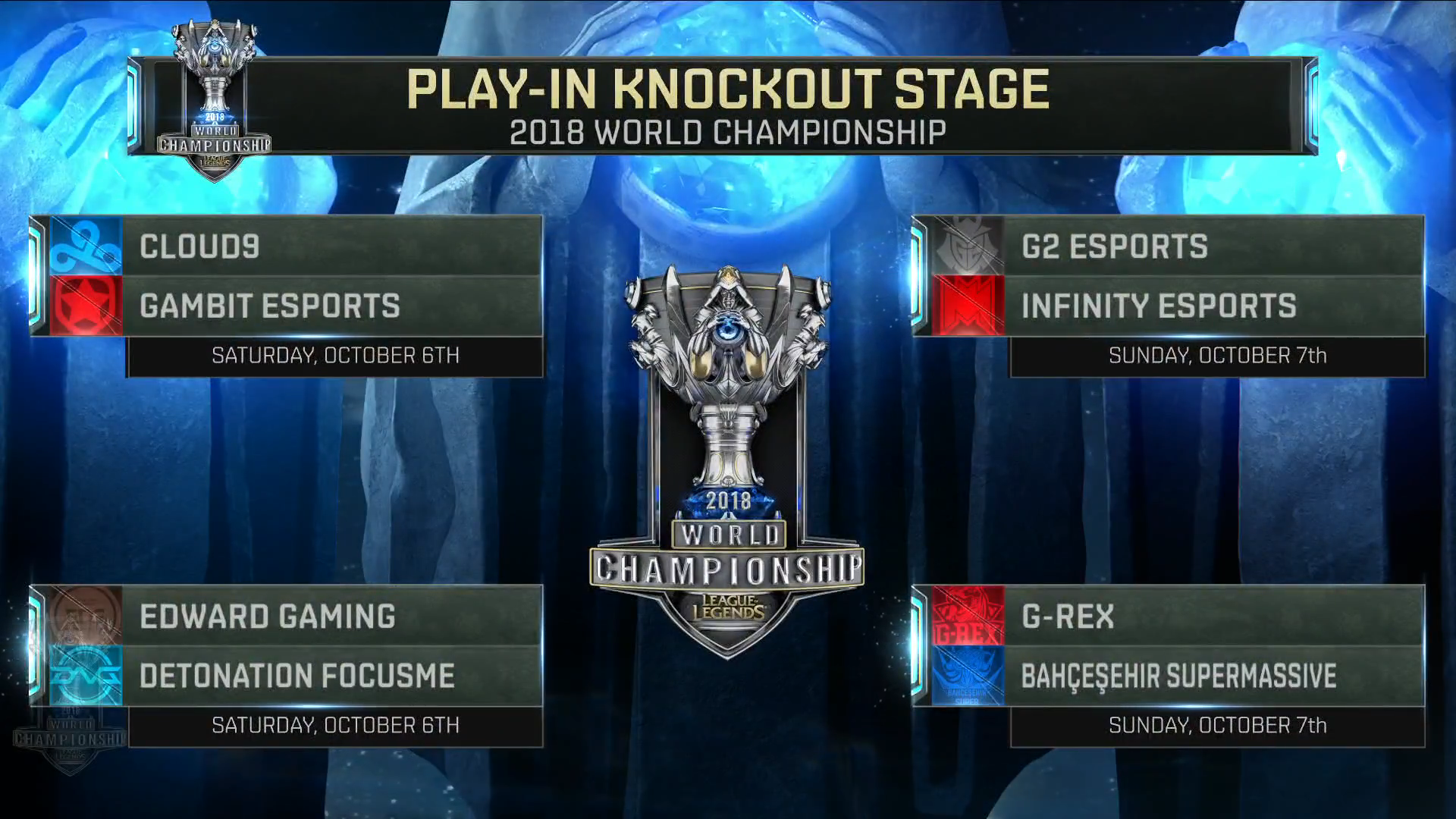 Oct. 6
EDward Gaming vs. DetonatioN FocusMe
Cloud9 vs. Gambit Esports
Oct. 7
G-Rex vs. SuperMassive Gaming
G2 Esports vs. Infinity eSports