G2 Esports may have locked in first place for the LEC Spring Split, but they still need some support heading into the playoffs. To flesh out the roster, the team is adding Hampus Mikael "Promisq" Abrahamsson, it announced earlier today.
This the move was necessary because ongoing an ongoing injury issue with current support, Mihael "Mikyx" Mehle. Mikyx has been dealing with wrist pain since the beginning of the year, and the team says it's only gotten worse as the season has gone on. As a result, G2 Esports says that it has reduced scrim time with him and have also removed his solo queue obligations entirely.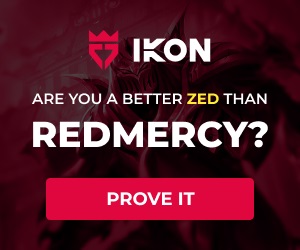 Promisq will be on the G2 Esports roster until May 20, which means he will be with the team through the LEC playoffs and possibly the Mid-Season Invitational. His role will be to hop in whenever Mikyx needs rest during the remainder of the Spring Split. Mikyx will remain the main support of the team moving forward, however, especially for playoffs.
The last time Promisq competed in the LEC, it was in 2018 with H2K Gaming in the EU LCS. He hasn't been on many successful rosters, with his previous teams being the 2017 Ninjas in Pyjamas and Paris Saint-Germain, who fell short against Fnatic Academy at the EUCS 2017 Spring Playoffs.
With G2 Esports changing up their roster for the last week in the Spring Split, they might have become weaker as a result. This is a good sign for Fnatic and Misfits Gaming, who both have must-win games against G2 in the final week of the season.