This 2017 Worlds story is brought to you by Predator.

---
Fnatic has had the most fascinating journey of Worlds so far.
They entered the second week of Groups without a single win. After losing the first game of the week against Longzhu, they needed to win every single game for the rest of the day to even stay afloat. Then, they'd have to beat both Immortals and the GIGABYTE Marines in a three way tiebreaker to qualify for the quarterfinals.
As unlikely as it seemed for the worst team in the group to improve so much that they'd actually be able to pull it off, that's exactly what they did. With a lot of hard work and at least a little bit of a miracle, Fnatic was able to patch up their weaknesses enough to make it through.
They're in the quarterfinals now, and they'll be facing off against the LPL's Royal Never Give Up. RNG looked so incredible during the group stage that they're regarded as one of three teams that could potentially win the whole thing, alongside SK Telecom T1 and Longzhu Gaming of the LCK.
If they want to make it past this nigh impossible hurdle, Fnatic will need a lot more than a small miracle.
Mid lane consistency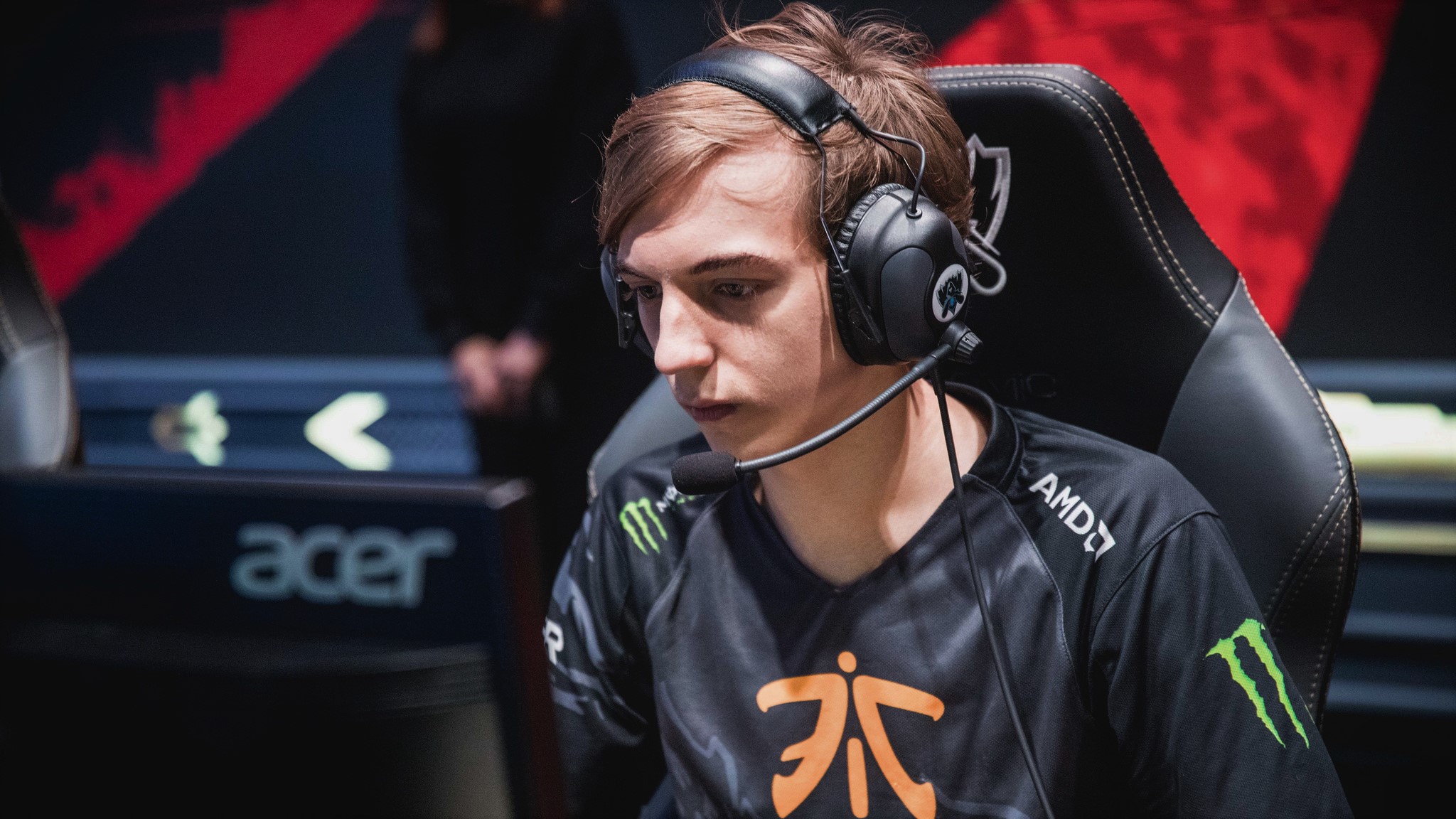 Fnatic's best played is undoubtedly Rasmus "Caps" Winther. He was picked up at the end of 2016 to compete for FNC as their starting mid laner for the 2017 season, his first year playing on the LCS stage. Like any rookie, his consistency has been a little shoddy. Even though he has loads of natural talent—both mechanically and with game knowledge—he lacks the experience to know how to pull it off in every single game.
At Worlds so far, Caps has been more consistent than he had been for most of the year, starting with FNC's dominant performance in the play-in stage. Their first day of Groups didn't go so well, but that was likely just the shock of dealing with teams so much better than their competition in the Play-ins. Caps needs to hold onto his consistent gameplay, because when his lane isn't ahead and he isn't afforded the luxury of roaming often to spook enemies off of minion waves in the side lanes, FNC has trouble ever earning a lead.
He'll be playing against RNG's Li "Xiaohu" Yuan Hao, who is anything but inconsistent. He's been playing on RNG for a couple years now, and he's proven that he's capable of winning lane on a myriad of champions from control mages, to early game AD skirmishers, to tanks. At this Worlds alone, he's had standout performances on Galio, Jayce, and Syndra alike. He's also only died a total of two times so far throughout RNG's six games at Worlds. His KDA ratio, 24.0, is the highest of any player at Worlds so far.
In RNG's only loss of Groups, xiaohu was kept on a short leash thanks to one simple factor—wards. G2's jungler invaded RNG's jungle fairly early on, placing extremely deep wards to keep tabs on Liu "mlxg" Shi Yu, RNG's jungler, when it mattered the most.
Every time mlxg even approached the lane to help xiaohu find an early lead, G2 knew exactly where he was and what he was planning, and were able to back off. FNC's Mads "Broxah" Brock-Pedersen will need to employ similar strategies against RNG to give Caps some breathing room.
sOAZ needs to redeem himself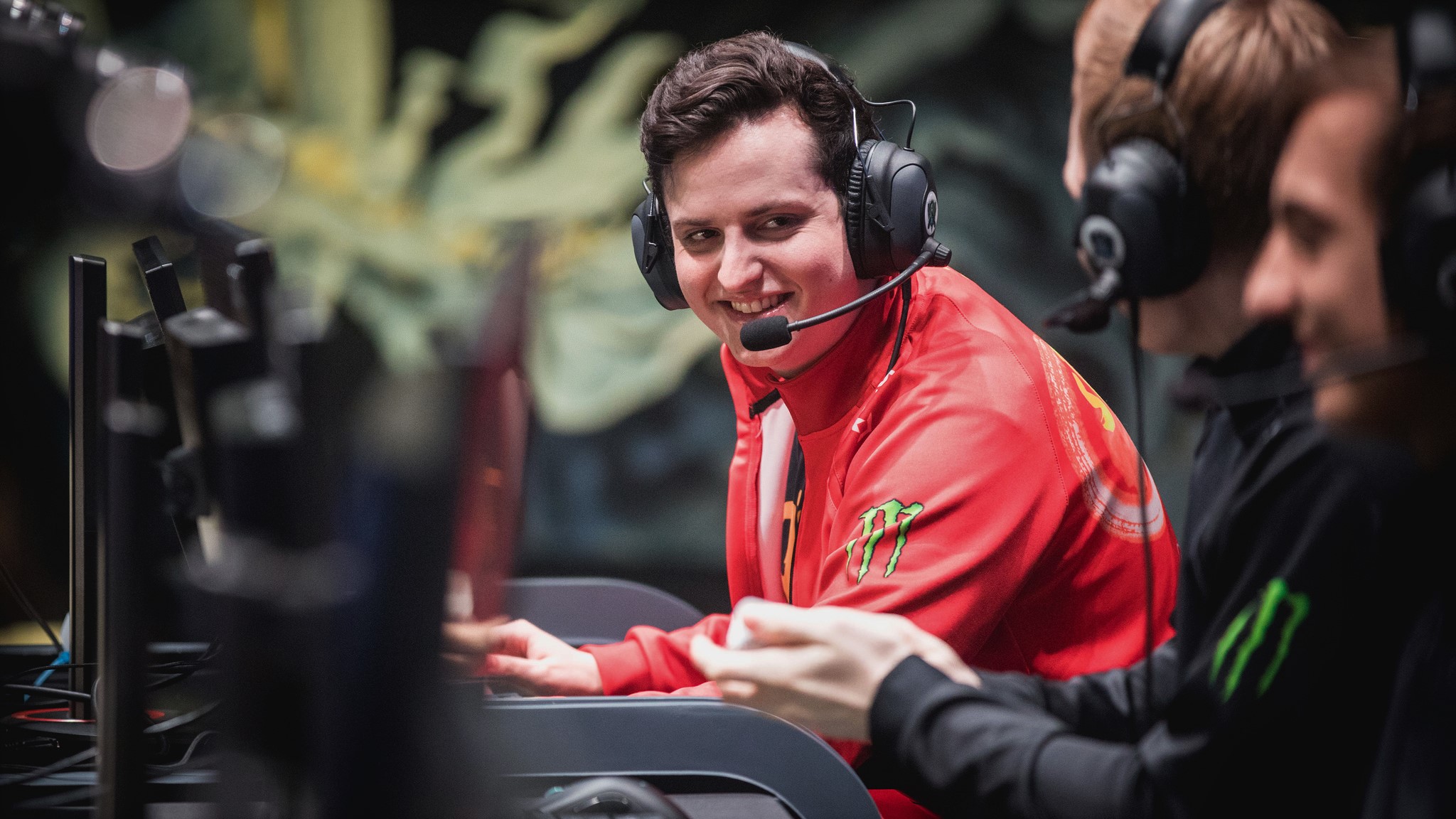 Paul "sOAZ" Boyer has been playing League professionally for a very long time. He was on Fnatic's historically best squad from 2012 to 2014, and he was one of the best top laners on the market. He was also on the same Origen squad that made it to the semifinals at Worlds in 2015. After rejoining FNC last year, however, he's been a husk of his former self.
He's not terrible, but it's clear he isn't at the top of his game anymore. Compared to his long career, the amount of time he's been falling short has only really been a hiccup. That means it's possible he's just in a little rut, but that won't fly on the Worlds stage. Last week, we were given a glimpse of the old sOAZ during FNC's miracle run to the quarterfinals, where he put on a display of confidence we haven't seen out of him in a long time.
His biggest problem isn't so much that he makes a ton of mistakes as much he's simply a non-factor. He's just simply there. He goes to his lane, farms, trades damage, and is really only ever involved in a big play if it lands in his lap. Last week, though, we saw a very aggressive, driven, and playmaking sOAZ that initiated big plays and expected his team to follow him up, like when he ran down Immortals to set his team up for a big kill.
This was the sOAZ we had come to know and love in the early years of the LCS. He was one of the most aggressive players at the time. He'll have to keep rediscovering that aggression if he's going to hold a candle to RNG's Yan "LetMe" Jun Ze, one of the best top laners of the LPL.
LetMe is a playmaker. He likes to play champions like Rumble, Galio, and Maokai that can force fights on their own terms, so the current top lane meta suits him very well. sOAZ won't get away with just coexisting in the top lane with LetMe, because LetMe won't let him. He'll have to lower his shoulder and charge right back, or at least match LetMe's ability and willingness to roam around the map to set up plays for his allies. sOAZ has done a great job of it since the first week of Groups, so he's already on the right track.
FNC's quarterfinal bout against RNG begins this Saturday at 4am ET/4pm CST.